I love that this house was designed in a way that each room can be used for multiple purposes. A desk area is incorporated into this room, making it so versatile. It is currently used as a bedroom and sewing/craft space, but this room could also double as a den or office. For me, it works perfectly as a space to sew.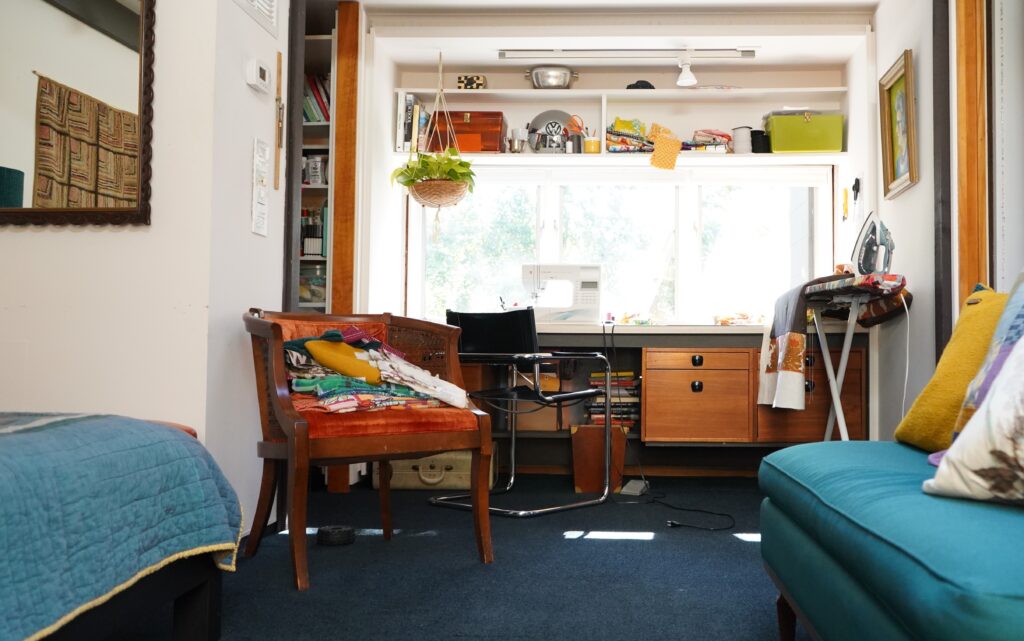 The walls are painted in my favorite shade of white, Marshmallow from Sherwin Williams. I find that since I have so much color in my objects (furniture, art, accessories), it works best to have a white canvas as a wall color.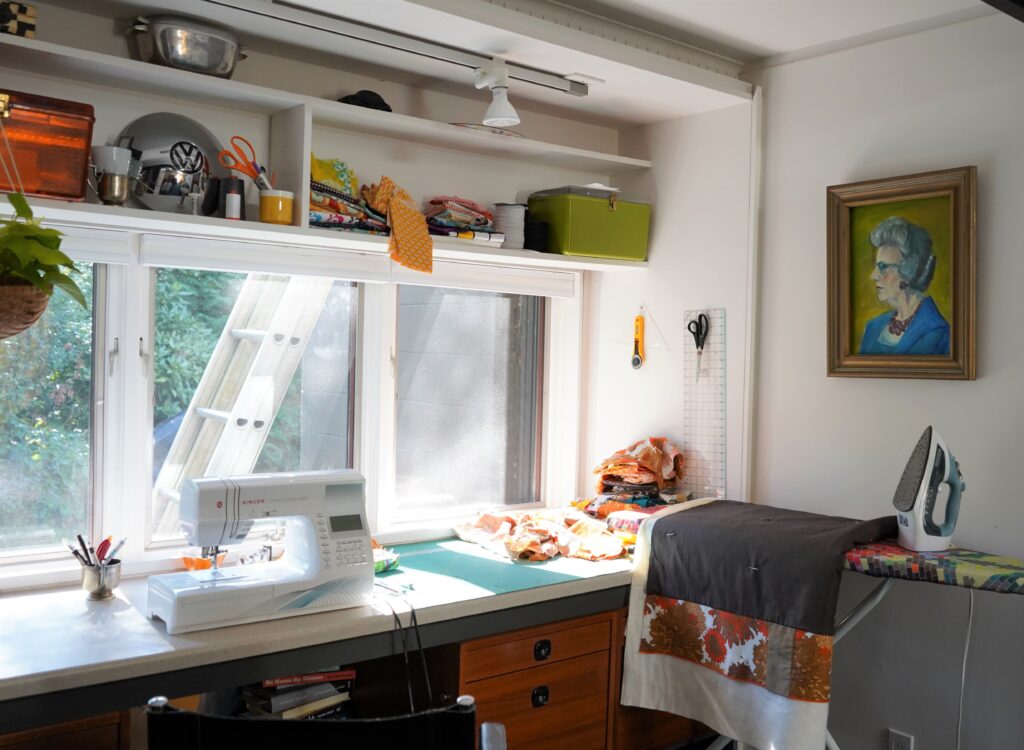 I learned that the architect's wife (who designed, built, and lived here) also used it as a sewing area. If you want to go back and see what this house looked like when they lived here, and what it looks like now, I have a whole series of posts on that linked here.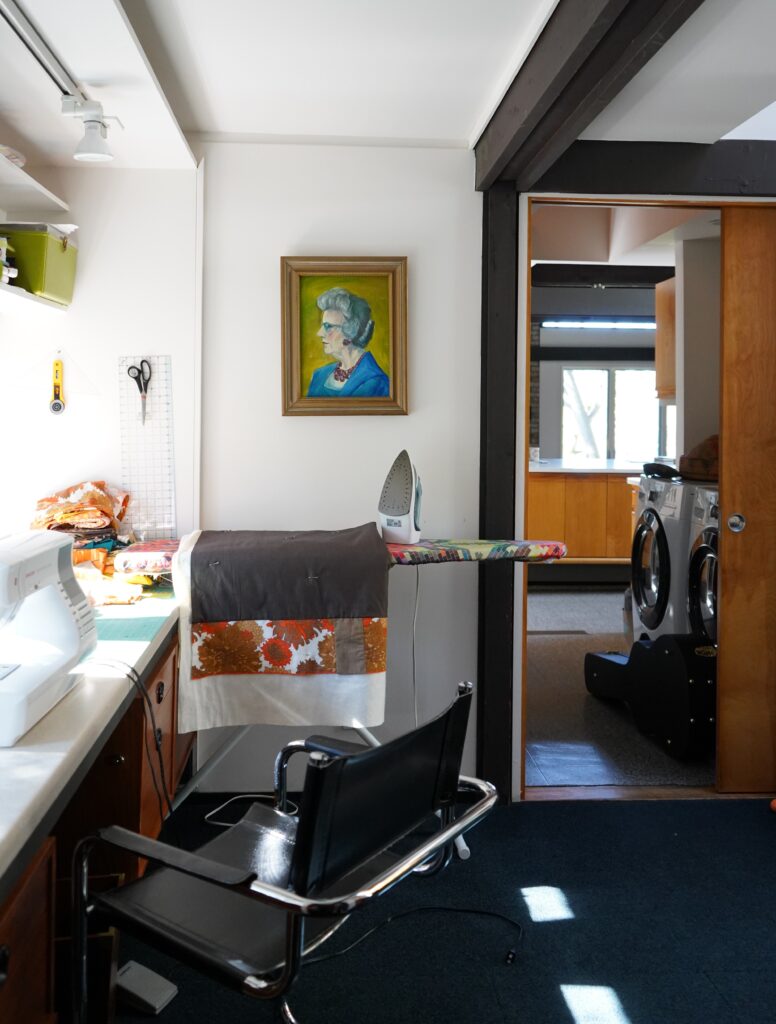 The room can be accessed through the hallway off the kitchen. The washer and dryer are located there too, which is SO convenient.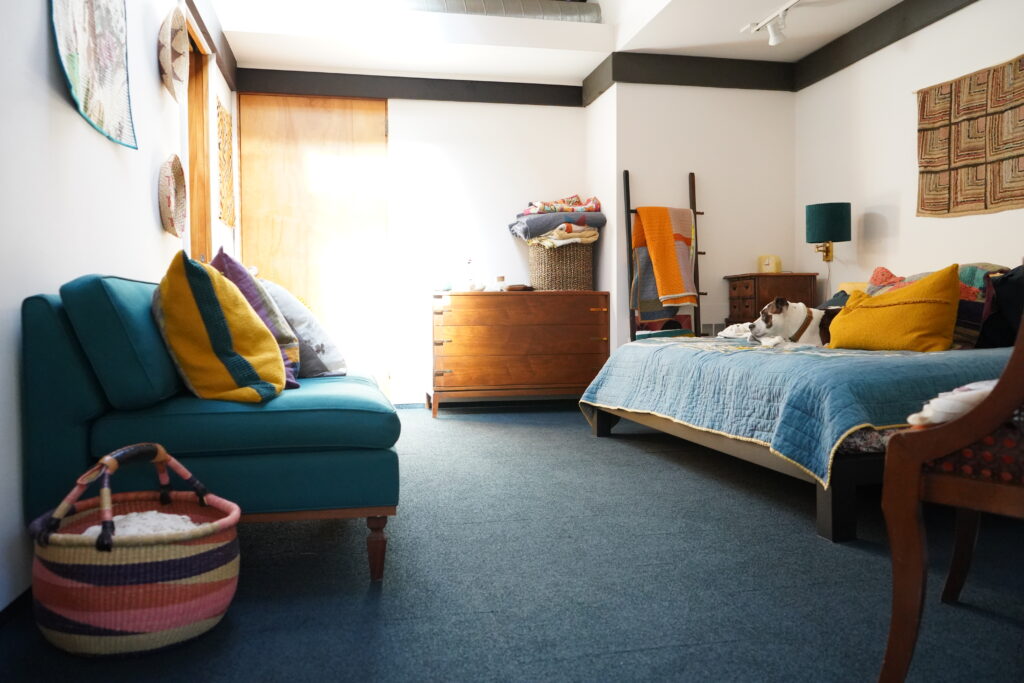 Winnie loves all the cozy spots and this is one of her favorites.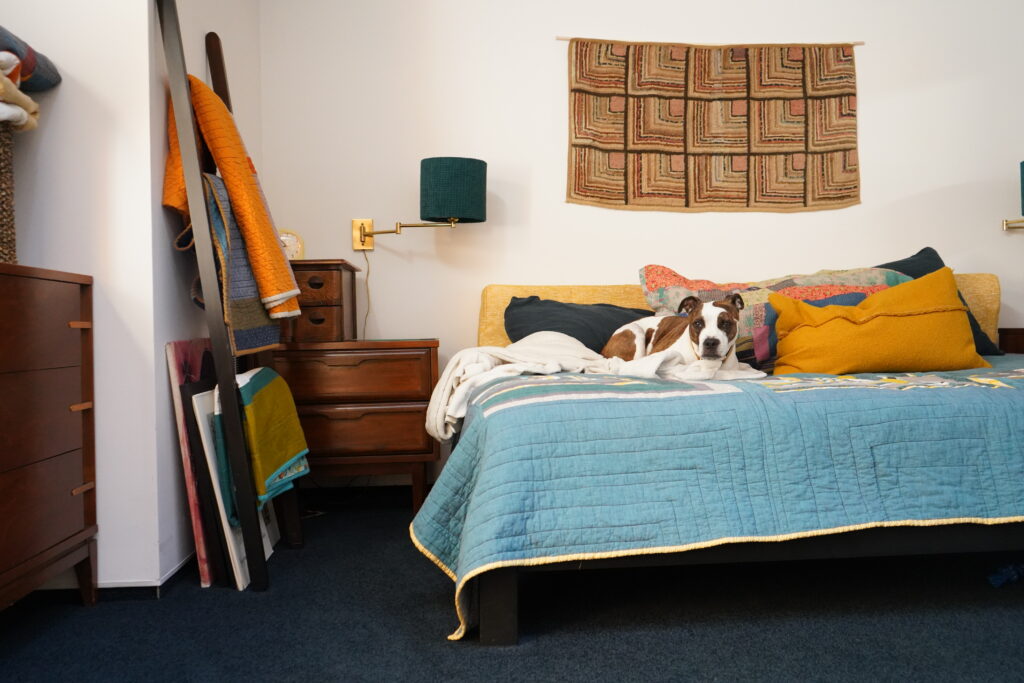 Here is a peek out of the door to another hallway, which also doubles as a storage, display, and closet area. Function is everywhere in this home and I love it.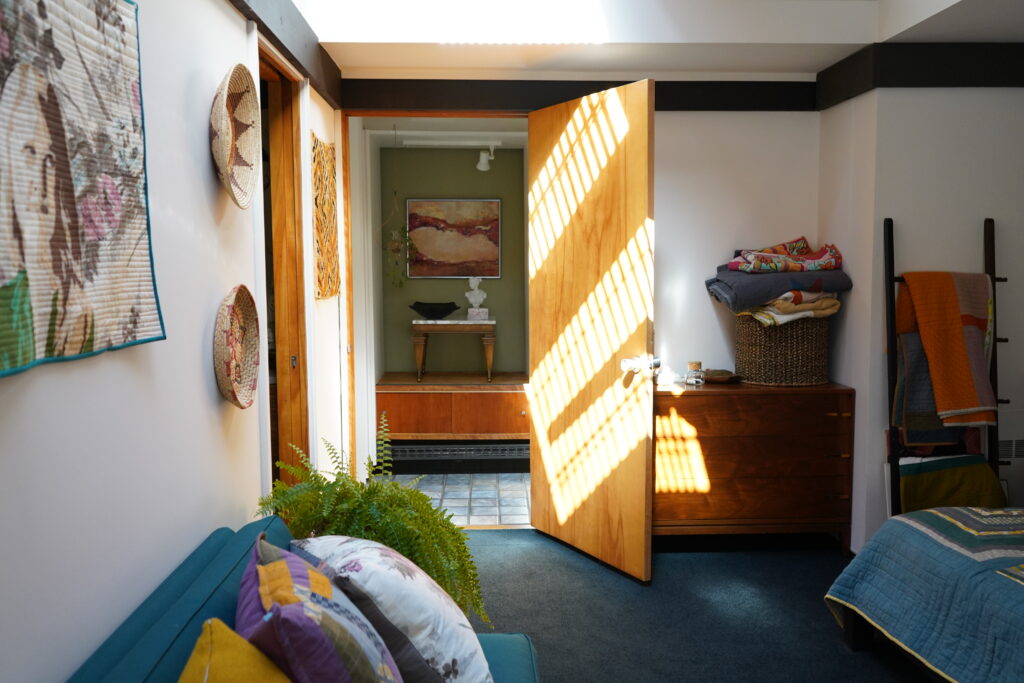 Here is what the room looked like back in 2018 and 2019. As you know, I love to reimagine spaces. Which do you like best?
*Brandi