Your living room is the heart of your home, a place where you relax, entertain, and create lasting memories. It should reflect your personality and style, and what better way to do so than by designing a cozy and colorful living room with a dose of vintage?
Choose a Color Palette:
The first step in designing a cozy and colorful living room is selecting a your color palette. Consider warm and inviting colors like shades of red, deep blues, or earthy greens. Don't be afraid to mix and match colors to create a visually stimulating environment. Vintage-inspired wallpapers or patterns can also add a touch of nostalgia and whimsy to your space. If you have a key piece in mind that you are going to use (artwork, rug, pillow) this is a great starting point for your color palette.
Incorporate Vintage Furniture:
Vintage furniture pieces can infuse character and history into your living room. Look for unique vintage sofas, armchairs, or coffee tables at thrift stores, flea markets, or antique shops. These pieces often come with interesting textures, fabrics, and designs that can serve as focal points in your decor.
My living room incorporates a vintage sectional that was my great Aunt's. I had it recovered in a beautiful shade of teal.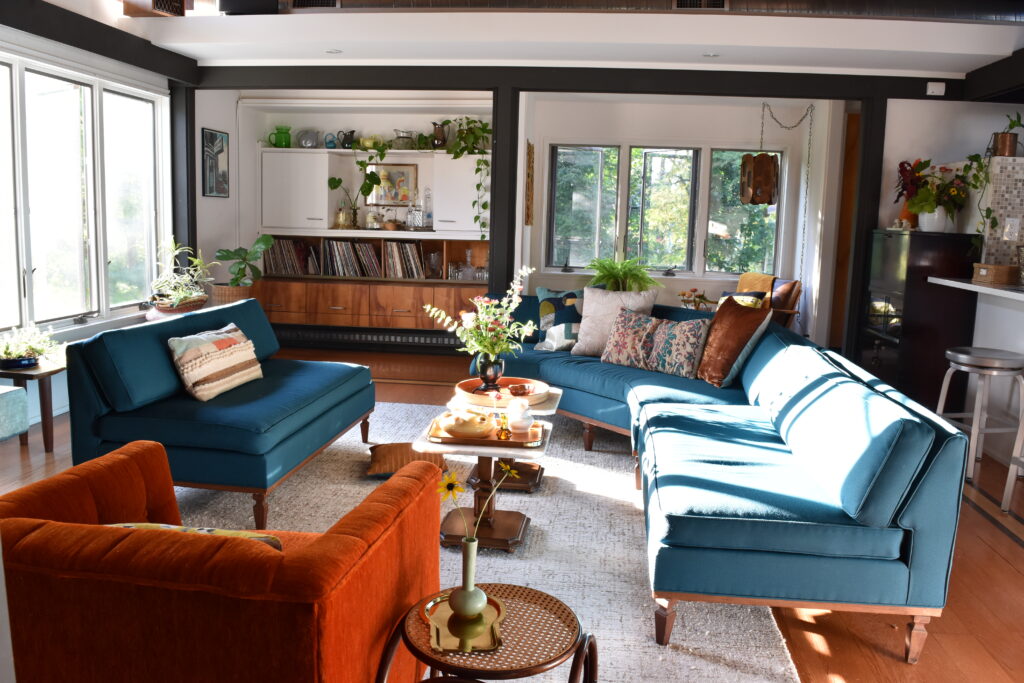 Add Cozy Textures:
Make your living room even cozier by introducing soft and inviting textures. Incorporate vintage-style rugs, throw blankets, and plush cushions to create a welcoming atmosphere. Mixing different textures can also make your space more visually appealing.
Personalize with Family Heirlooms:
If you have family heirlooms or vintage treasures passed down through generations, incorporate them into your living room decor. These items can tell a story and add a unique personal touch to your space. Consider displaying vintage photos, trinkets, or artwork on a gallery wall.
My living room incorporates the aforementioned sectional, and also a bar that was my husband's grandmother's. We think of her every time we see it.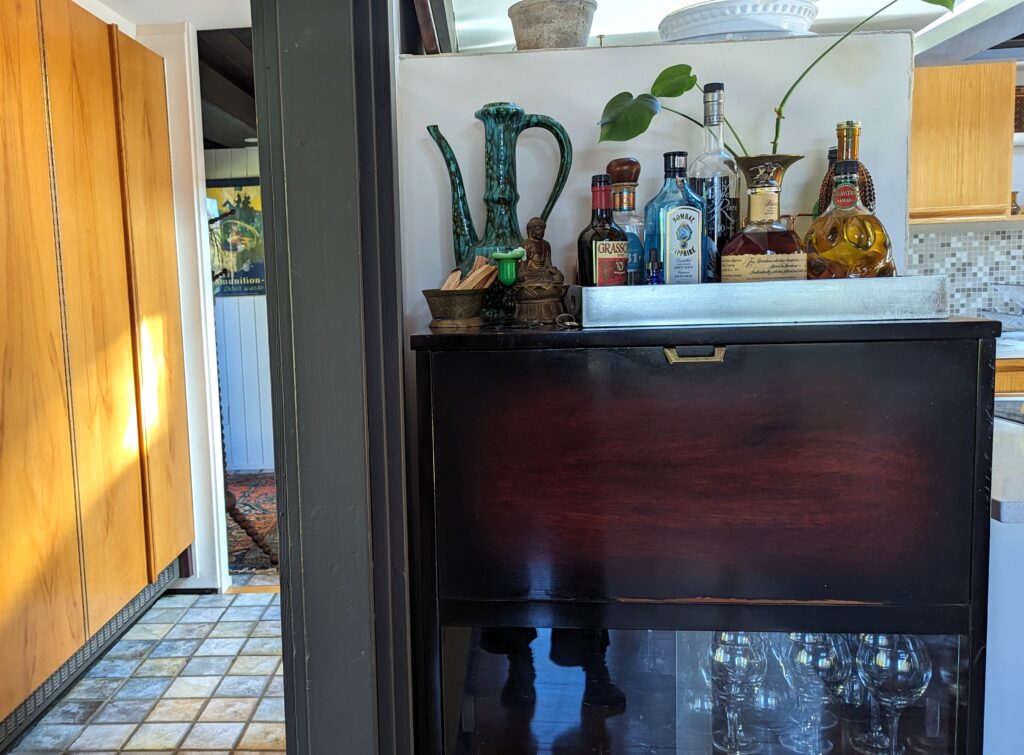 Mix and Match Styles:
Creating a fun and eclectic living room often involves mixing and matching different styles. Pair vintage furniture with modern accessories or vice versa. The combination of old and new can result in a fresh and exciting look that's uniquely yours.
Vintage Lighting:
Don't forget to pay attention to the lighting in your living room. Vintage-inspired light fixtures or antique lamps can be excellent additions. They not only provide functional illumination but also serve as charming decor elements.
The hanging light was a score from Jinxed in Philadelphia.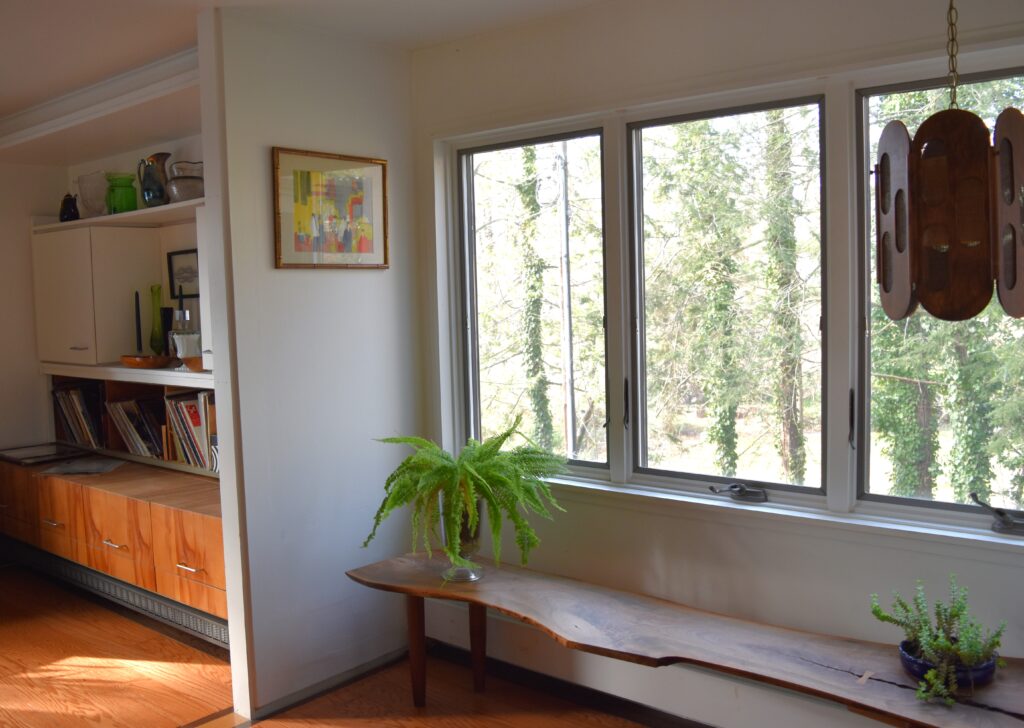 Art and Decor:
Add color and vibrancy to your living room with vintage-inspired art and decor. Look for vintage posters, artwork, and decorative items that resonate with your color palette and style. These pieces can tie your design together and add a playful touch.
Create a Conversation Area:
Arrange your furniture to create an inviting conversation area. Place seating around a coffee table or a central focal point, such as a vintage fireplace or a unique piece of art. This arrangement encourages interaction and makes your living room a welcoming space for guests.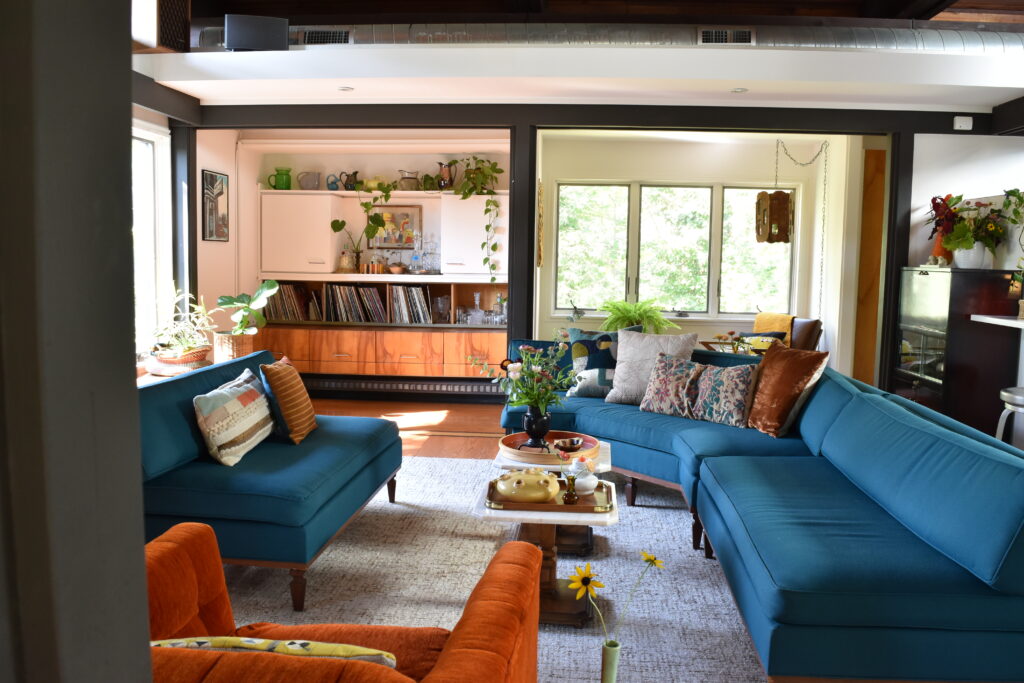 Don't Forget Plants:
Introduce a touch of nature by incorporating houseplants with vintage-inspired planters. Greenery adds life to the room and complements the colorful and cozy atmosphere you're aiming for.
Make It Fun:
The most crucial element of a cozy and colorful living room is to make it fun. Be bold with your choices, experiment with color, and embrace your personal style. Your living room should reflect your personality and be a place where you feel comfortable and happy.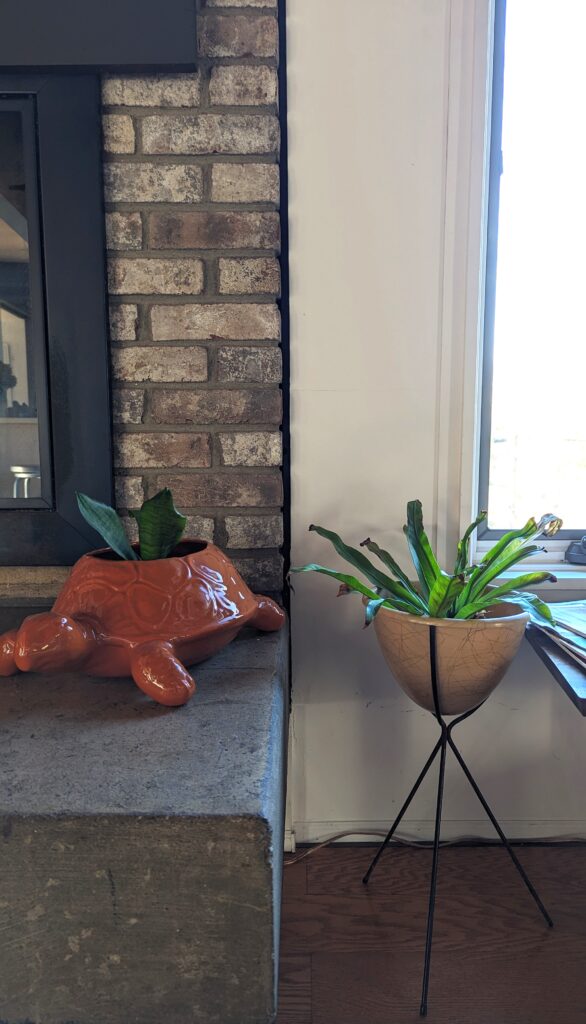 Designing a cozy and colorful living room with vintage pieces can be a rewarding and enjoyable process. Embrace your creativity, incorporate unique vintage finds, and have fun with your design. By following these tips, you can create a living room that's not only cozy but also vibrant, personalized, and full of character. Your vintage-inspired living room will become a cozy and colorful fun space for you and your loved ones.
*Brandi