Last week I saw velvet pumpkins at a store and immediately thought, I can make those! And since I am a craft and sewing supply hoarder, I already had everything available to make them.
This is a super easy DIY for Halloween and fall decor. The best part is that you can use the perfect fabric to make them exactly the color you prefer.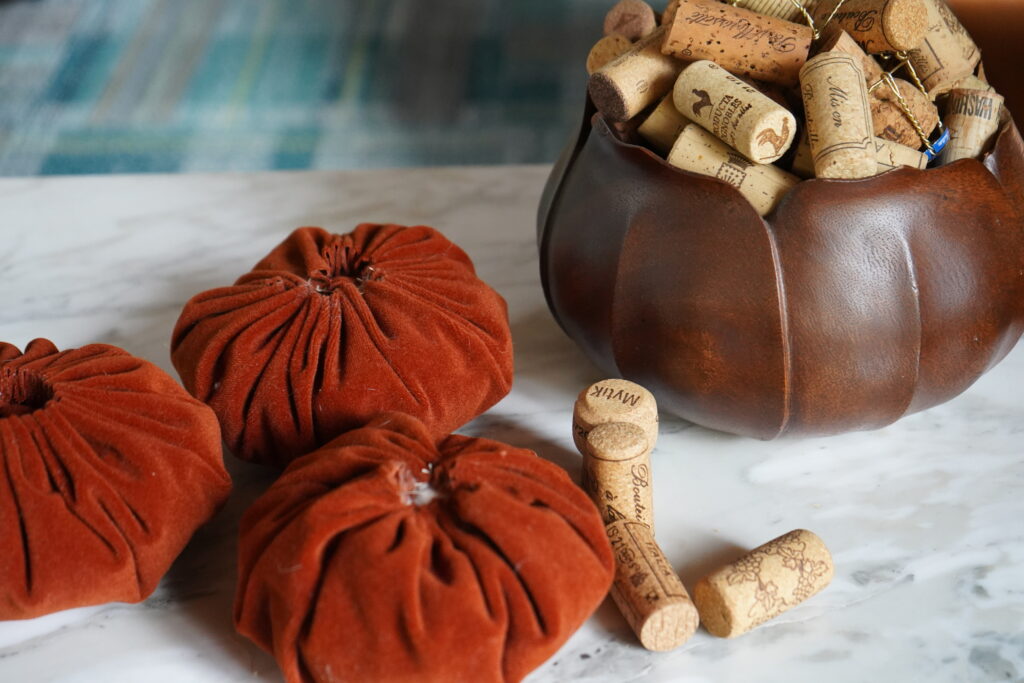 Supplies:
Fabric (I used a velvet)
Needle and thread (I used an outdoor thread since it's stronger and thicker)
Scissors
Wine cork for the stem (or a thick stick/branch)
Stuffing (I used batting since I have a bunch of it)
Glue gun with glue sticks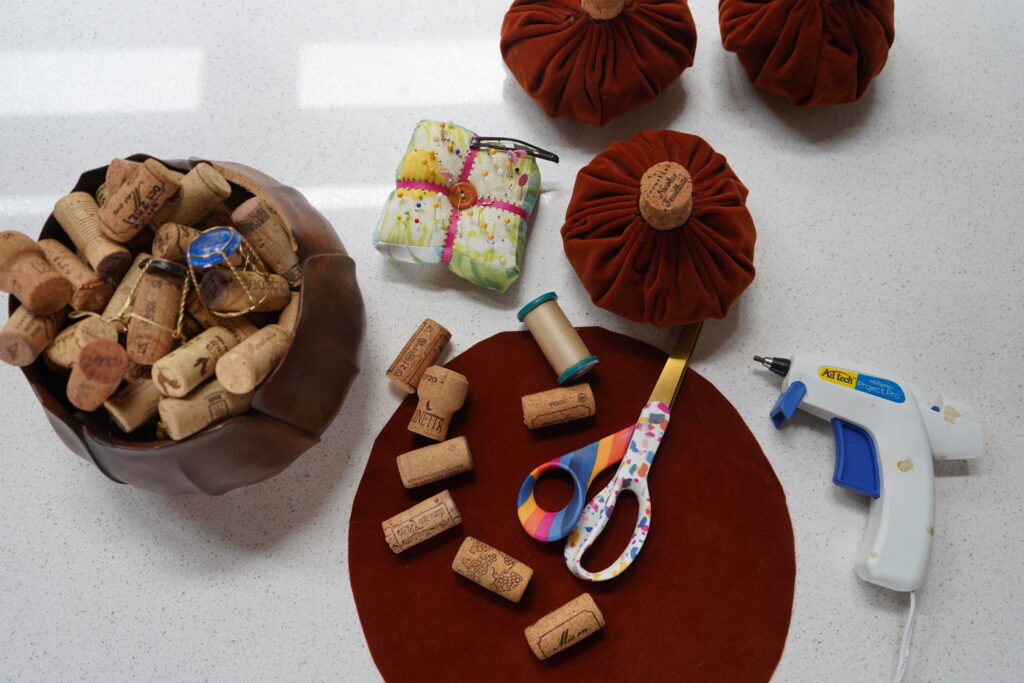 Instructions
First, you will cut the fabric into circles. I used a large bowl to trace around and then cut it with the scissors. You can use different-sized circles for a variety of pumpkin sizes.
Thread the needle (don't tie a knot) and sew around the edge of the circle. Don't sew too close to each stitch or you will have too large of a hole in the top. How close this needs to be will depend on the thickness of the fabric and the size of the pumpkin. Sew all the way around and leave the ends loose, don't tie anything yet.
Pull the threads to allow the circle to tighten and stuff it with your stuffing material.
Once stuffed to the desired fullness, tie the two sides of the thread together, while keeping it as tight as possible.
This should allow a hole where a stem will fit into. If the 'hole' is too large, sew it together and your pumpkin will just have some extra character.
Pick a perfect cork or piece of stick to use as your stem. Glue in place with hot glue.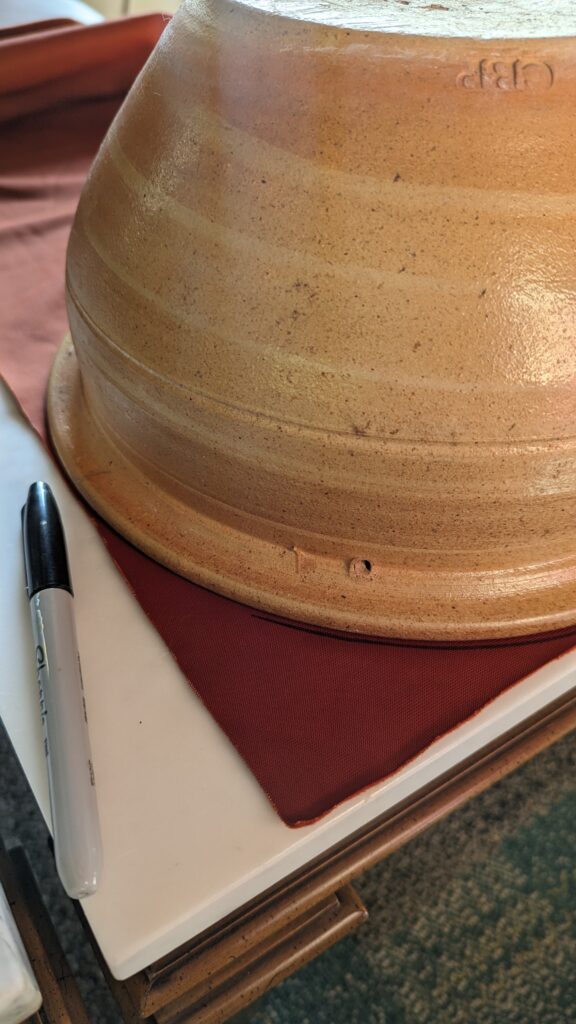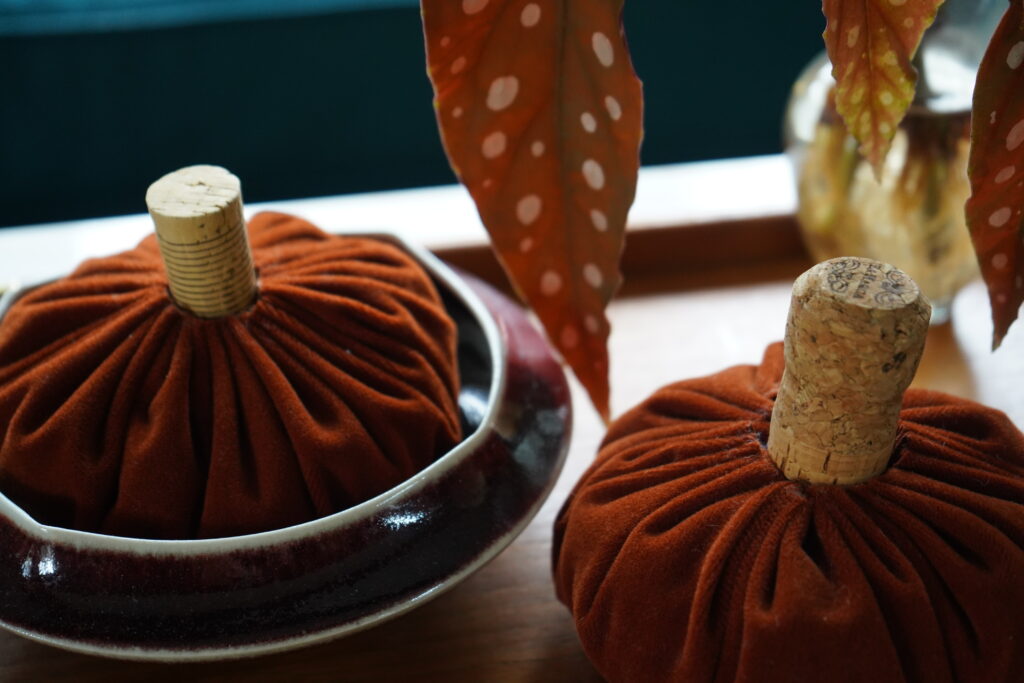 Let me know if you make them. And if you don't want to make them, I am sure you can find them on Etsy or your local small business.
*Brandi