I am so incredibly excited to announce that our house is in the October 2021 issue of Better Homes & Gardens! I can hardly believe that we are in print. The article includes photos of our house, me, Dave and even Winnie Cooper! It's the perfect representation of this house, the ideas of how it was built and how I've decorated it. You can read the article here.
This has been a ROLLER COASTER of a week. And I don't even like roller coasters. The last time I was on one was probably 18+ years ago during a corporate work family day at Dorney Park and, honestly, it was terrifying. That day I decided my roller coaster days were over. But life decided to take that up a notch.
A week before the BHG article was due to come out, a tornado ripped through our neighborhood. It damaged our house, totaled my car, and a ton of trees fell that could have destroyed our house. Houses all around us were destroyed, it was seriously crazy. I'll write a separate blog post about that. Right now I have to tell you something GREAT! We are in BHG!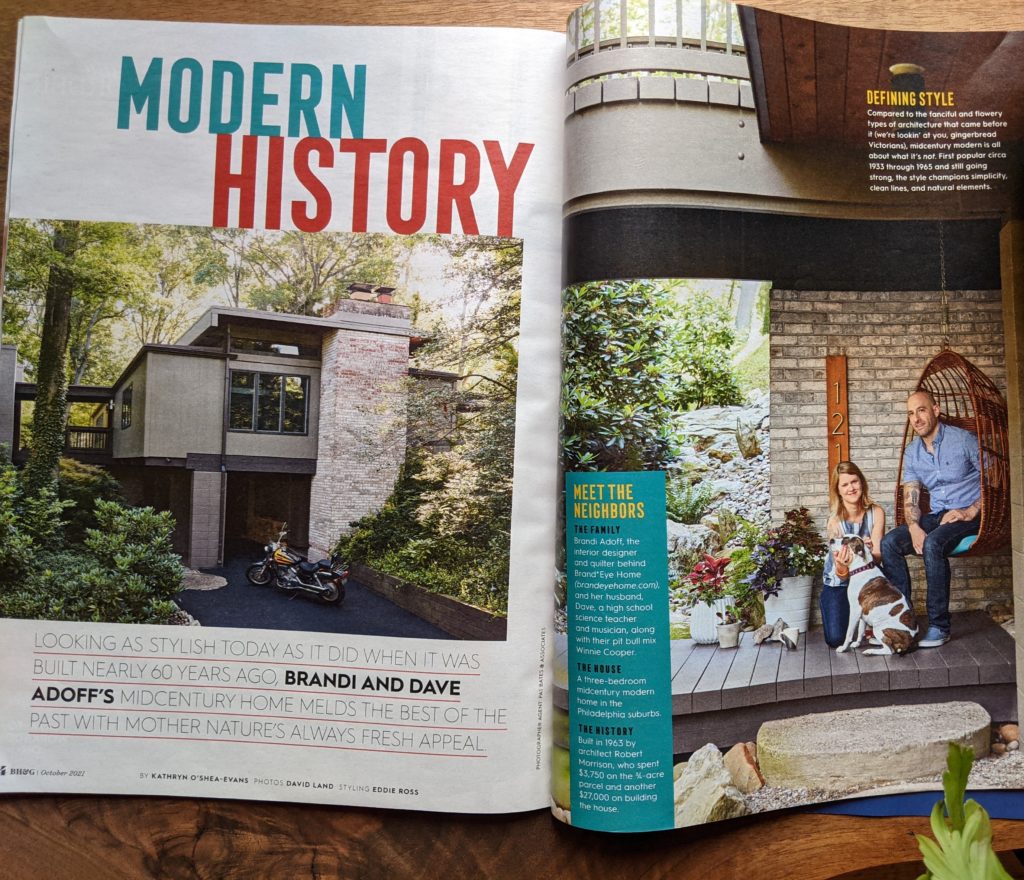 This is so incredible. I have subscribed to BHG for a very long time and being in it was a goal of mine. Somehow it actually happened and it's a huge 8 page feature! Thank you to Kathryn O'Shea-Evans for writing such an amazing piece about the house. She incorporated information on how I decorated the space (LOTS of DIY and vintage) and also included information about designing and building it from the perspective of the architect himself, Robert Morrison. Thanks to Monika Eyers for editing the story. Thank you to David Land for the gorgeous photography. And all the credit for this even happening goes to Eddie Ross! He is the co-owner and Chief Content Creator of Maximalist Studios, and a very accomplished designer who 'found' me via Instagram and pitched the idea. His styling made each shot look flawless.
I want you to go out and buy the October issue to see it in real life. It's like 8 freaking pages guys! I will go into more depth of each area in future blog posts, but I just wanted to get something out there to share this excitement with all of you.
Here are some behind the scenes photos from my phone camera of the day [these are not the professional pics]. The photo shoot occurred in June 2019, which seems like an eternity ago. Since then we have survived a pandemic, rare life-changing events, and now, finally, a crazy positive (also rare) feature in a major magazine. Thanks universe.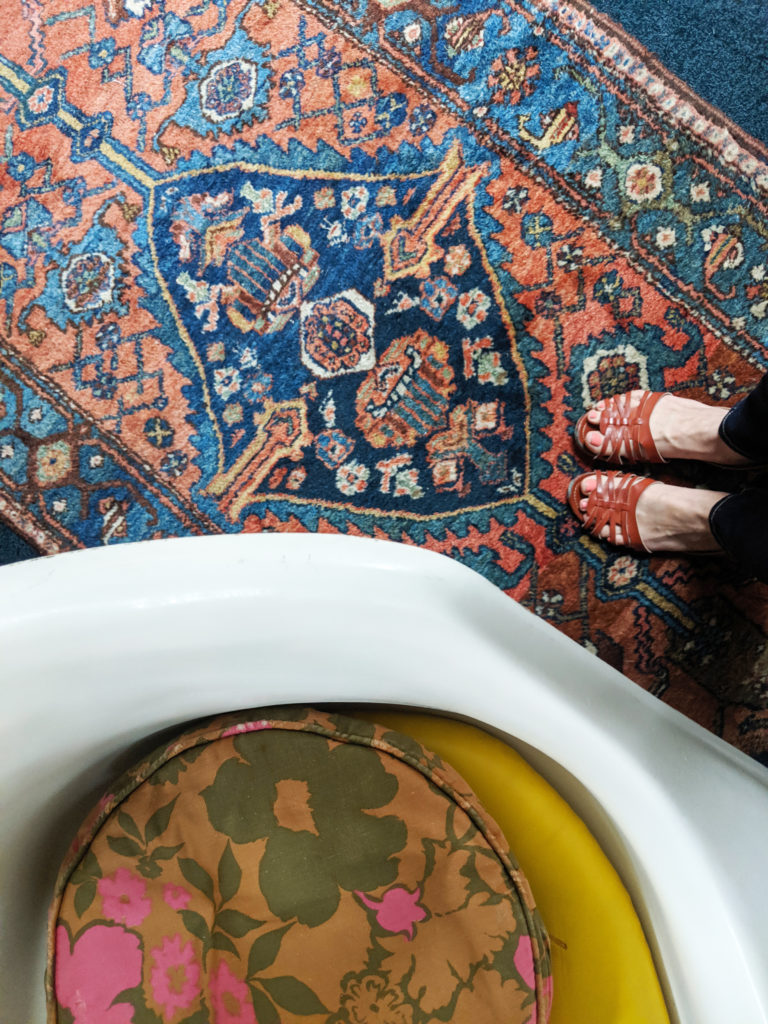 The article includes photos of my sewing room and the fun fact that my sewing area was actually intentionally designed to be a sewing area for the architect's wife.
The shot that Eddie is setting up here in the photo below may be my favorite. I love all of them, but I made almost everything in this shot so it's extra special. The quilts, the pillows, the painting, the lamp shade.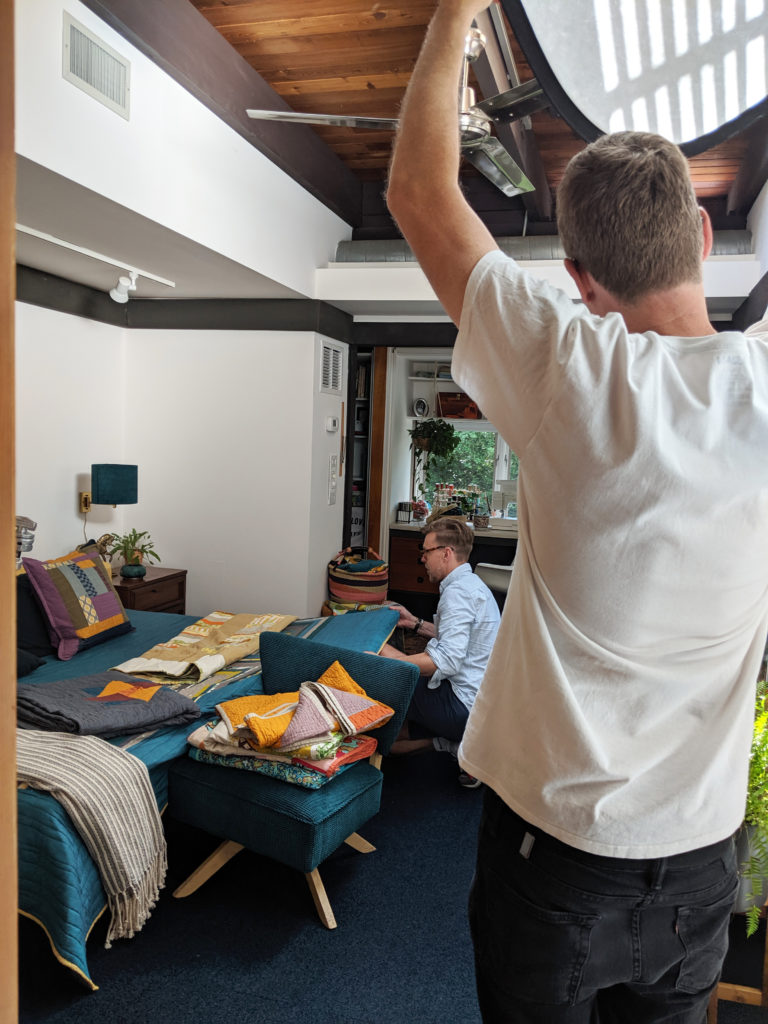 To get that great angle of the front of the house, the photographer David Land stood on top of a minivan.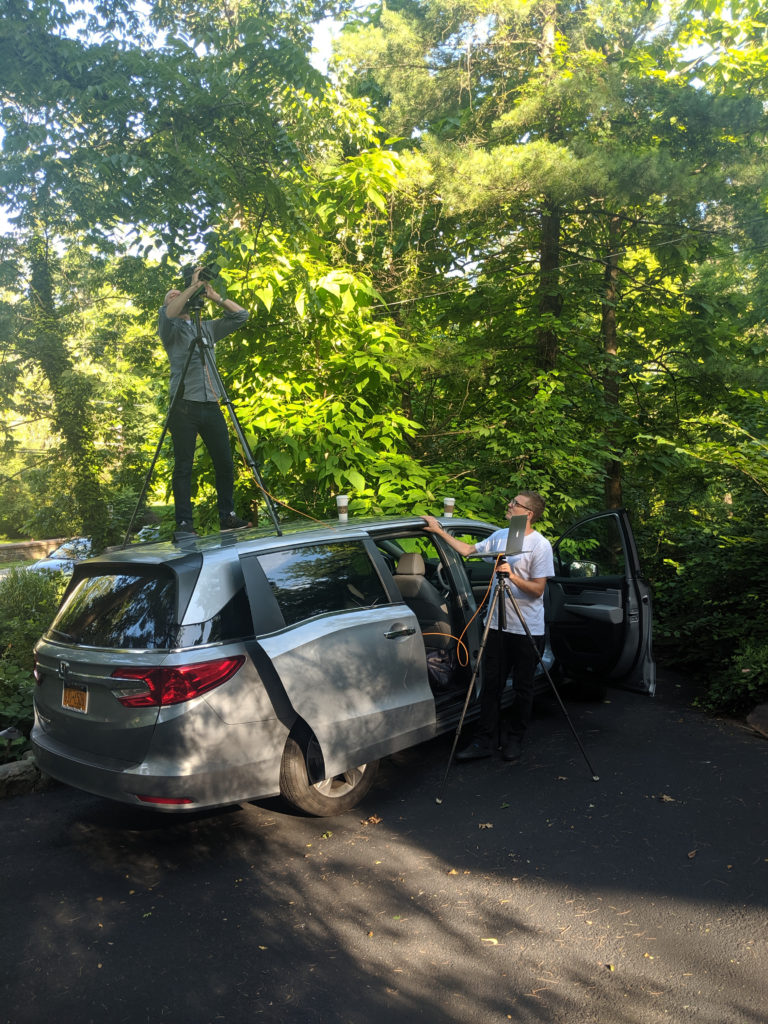 The trees look(ed) so gorgeous that morning. Unfortunately, a lot of them fell during the tornado and the house is no longer surrounded by as many trees. But trees some do remain, thankfully.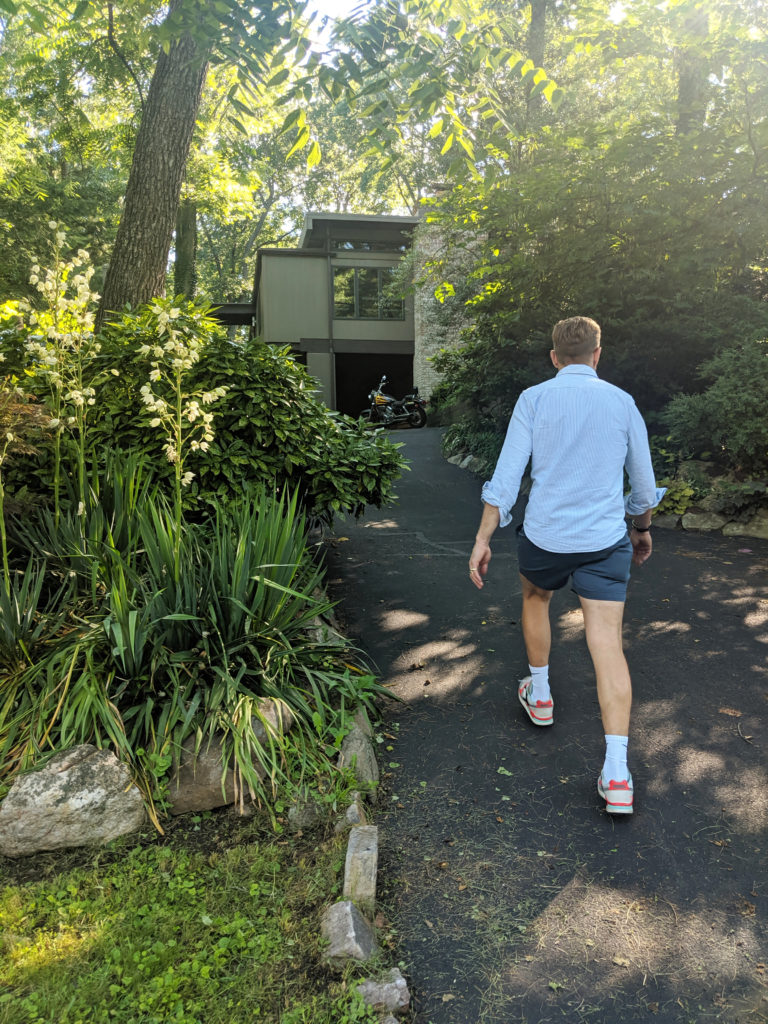 A shot that didn't make the cut was us on the motorcycle. We actually ended up selling it last year, so now someone else owns this bike.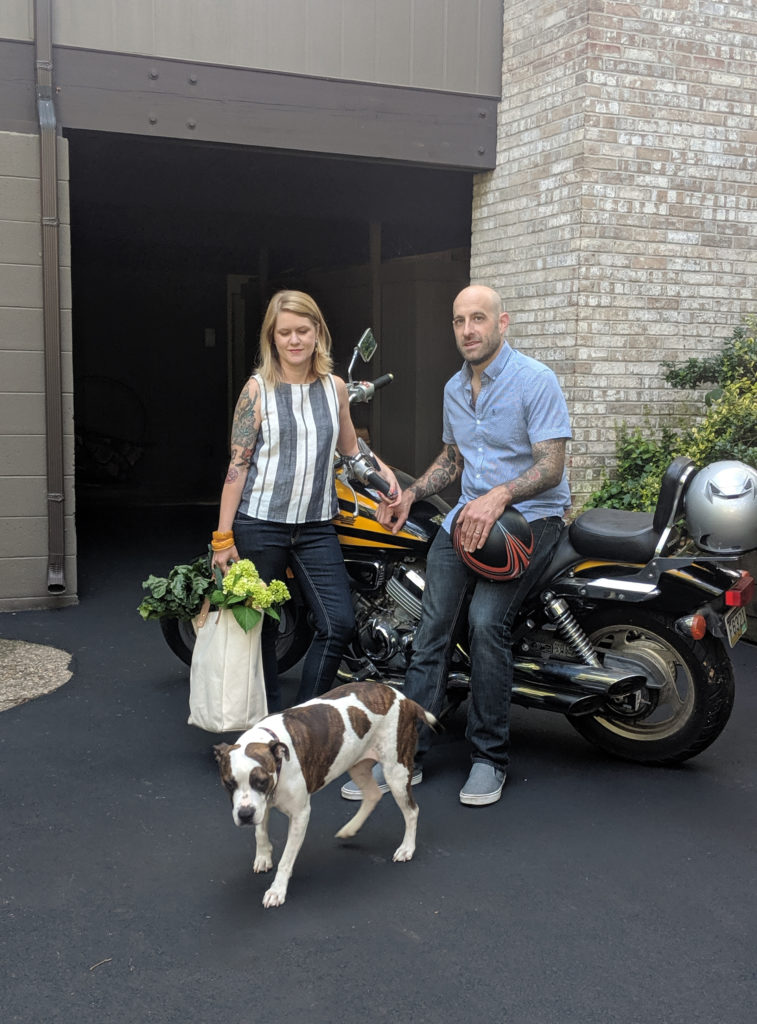 The shoot day was SO fun and I savored every minute of it. It was my first house photo shoot, so it was very cool to watch it happen in my own home with my own things!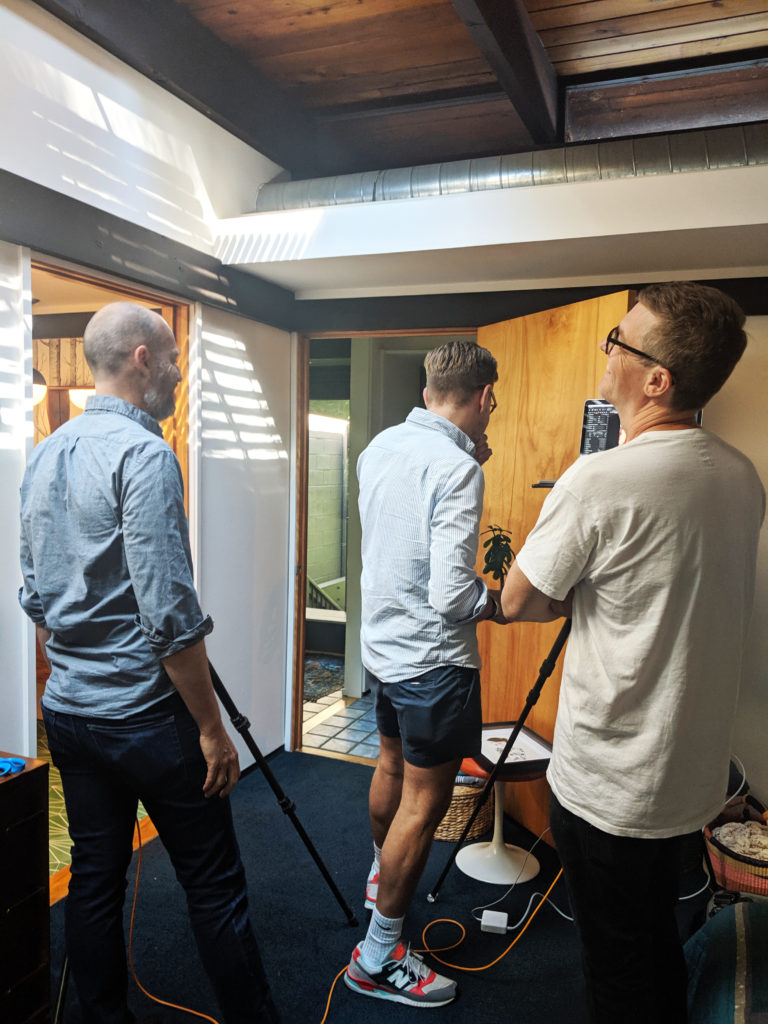 Another favorite photo in the article is of Dave and me laughing in the kitchen. Dave is cutting lemons to make lemonade, which is funny because he is usually making something really complex in the kitchen. He is the cook in the relationship and really good at it!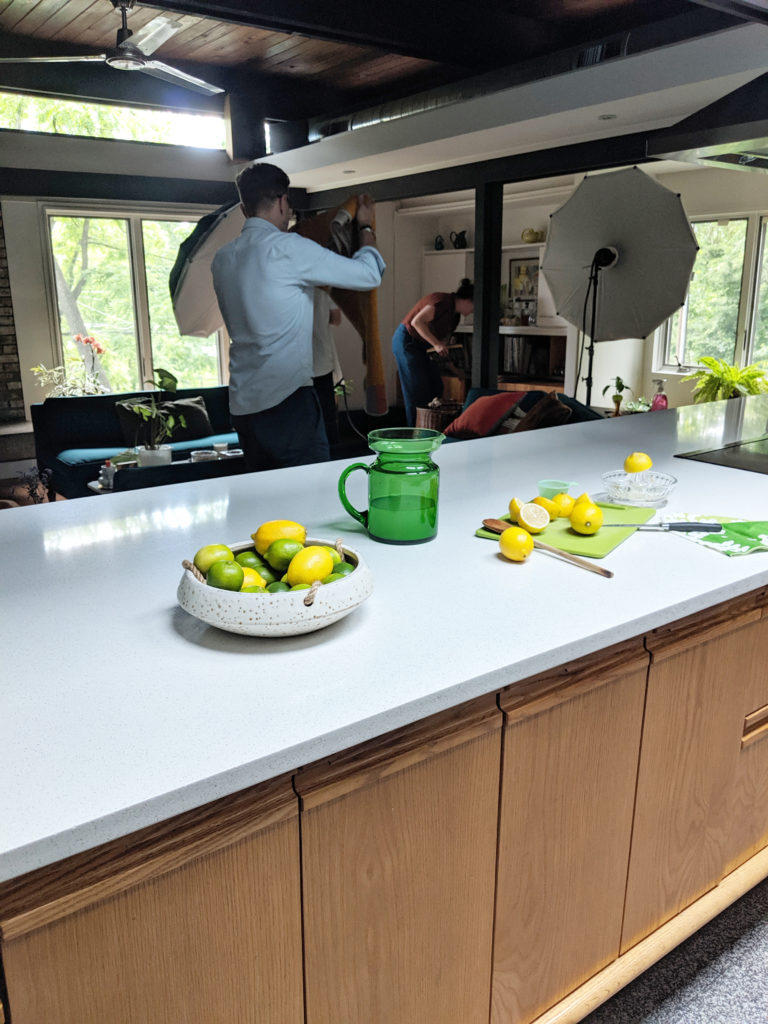 Winnie taking a nap in between shots. She posed for so many photos, and as we all know, was born to be a supermodel. The crew loved her.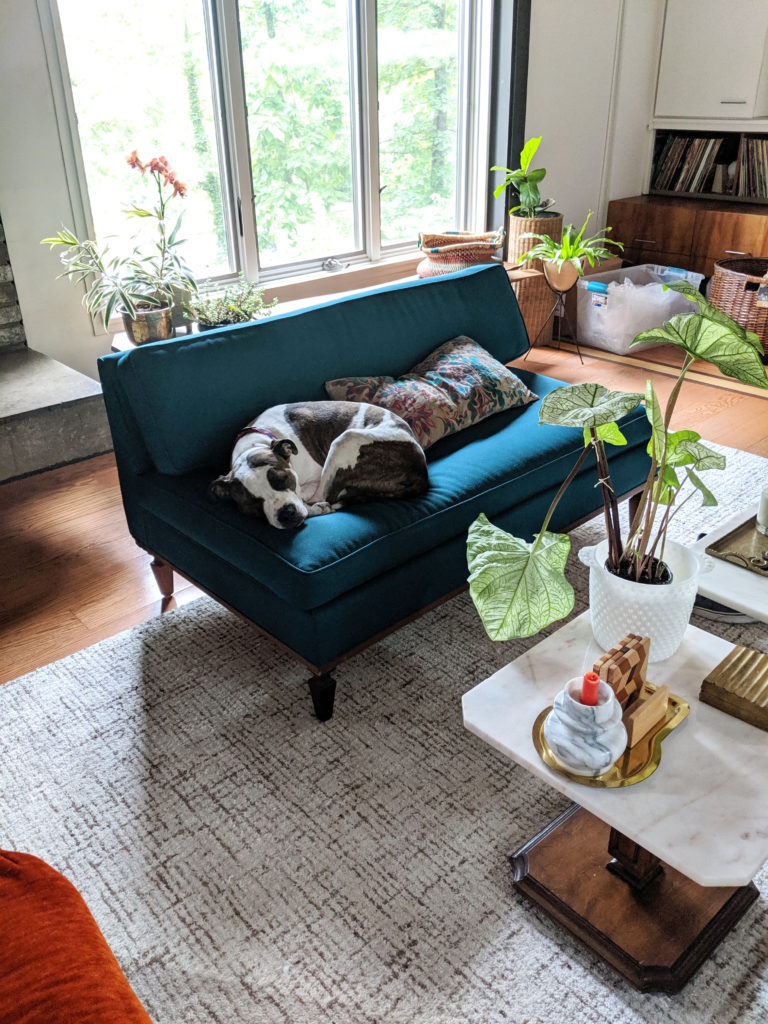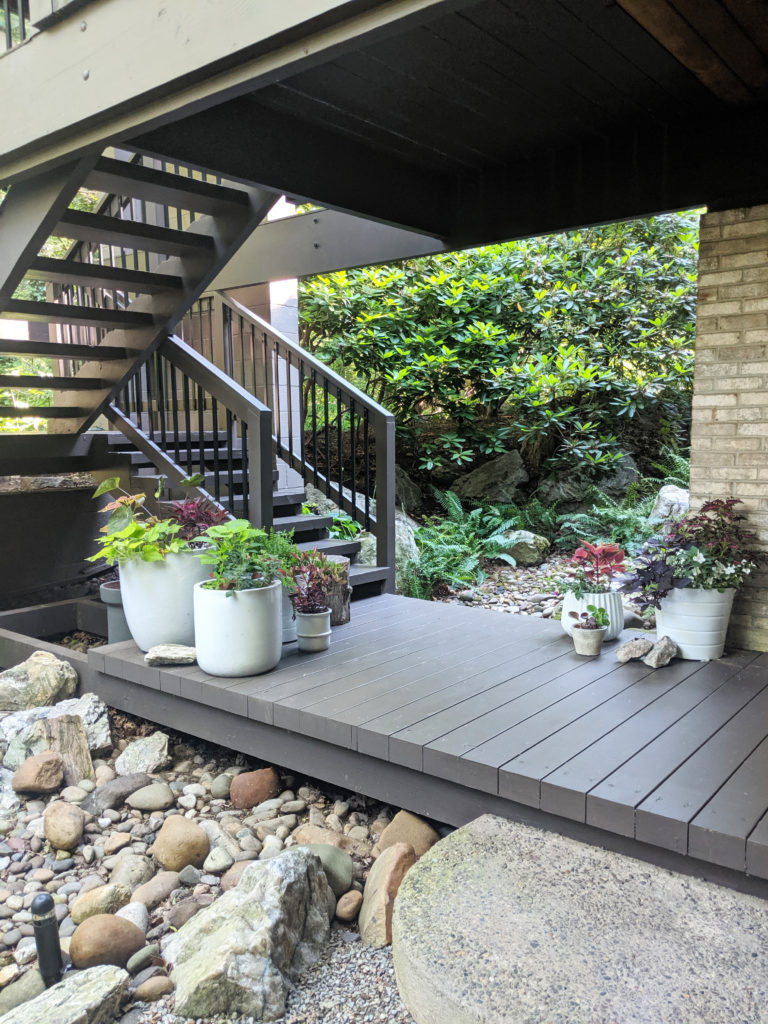 We met the architect, Robert Morrison, for the first time right before the shoot. It was a pleasure to talk to him and learn all about designing and building the house. If you want more information on what the house used to look like and what it looks like now, check out my Morrison Residence Series blog posts. I discuss each area inside and outside and compare what it looked like then to what it looks like now. It really is a pleasure to live here and we feel so lucky to wake up here each day.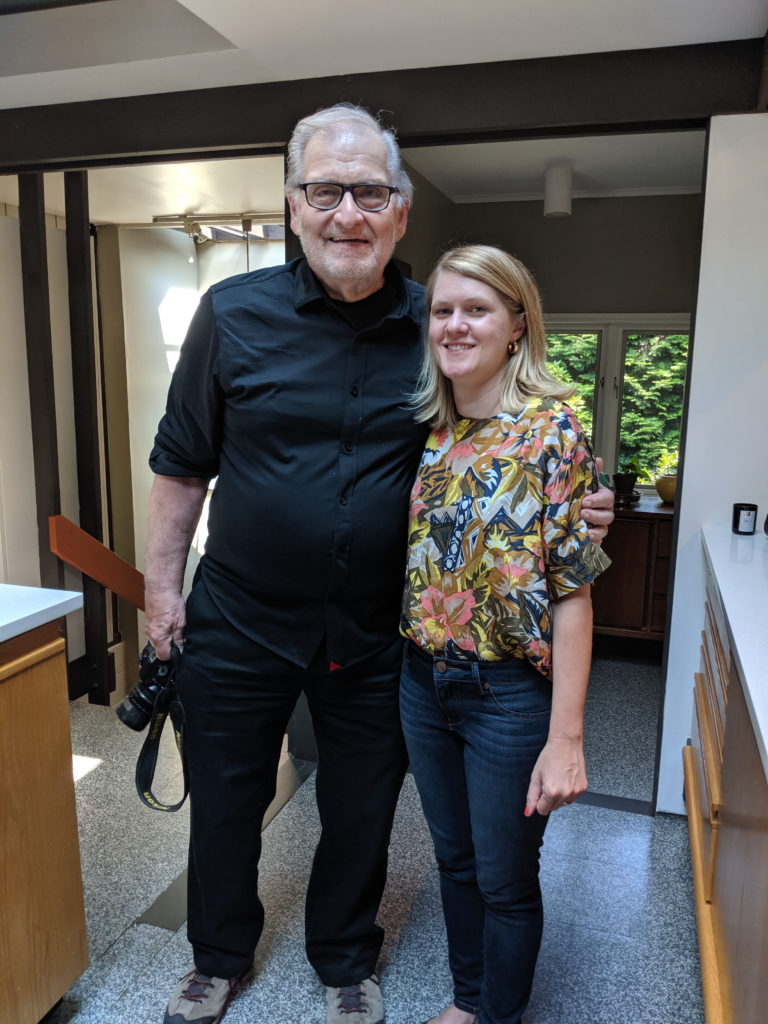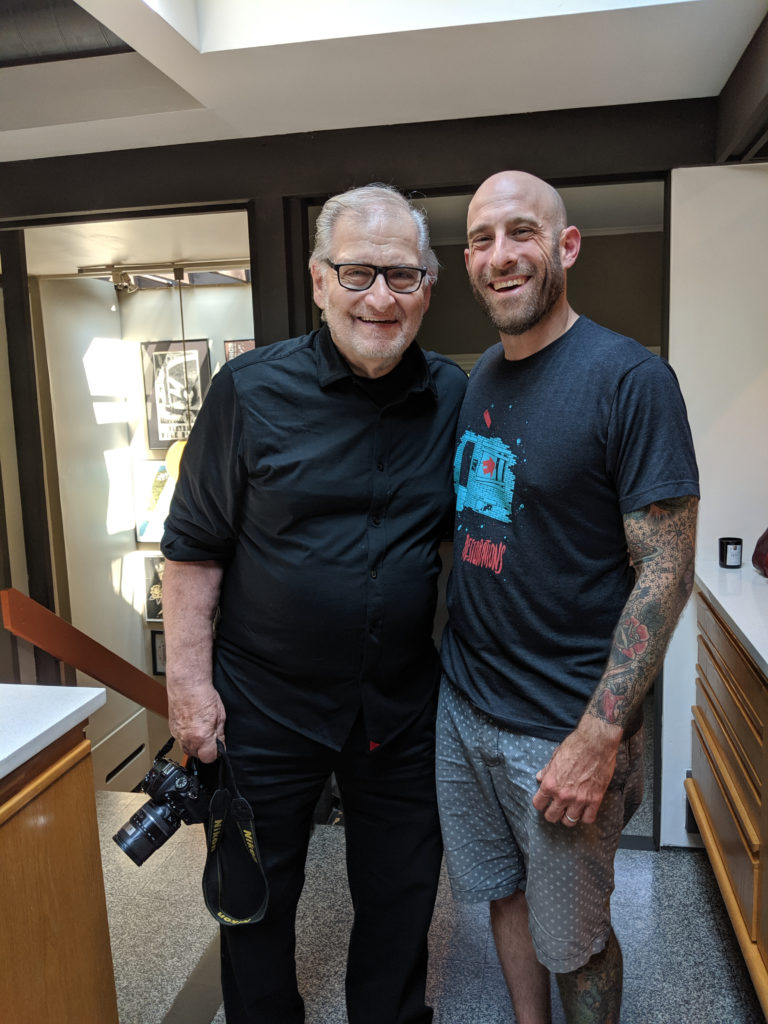 Something that I just have to add, because it's funny and captures how much I am not a morning person. The crew was supposed so arrive at 7:30 am. So that means I set my alarm for like 6:45 and stayed in bed cuddling Winnie until like 7:05, which is about one minute before the crew actually arrived. I answered the door straight out of bed and in my PJ's. I apologized and let them know that I would be ready in a minute (and I was ready before 7:30).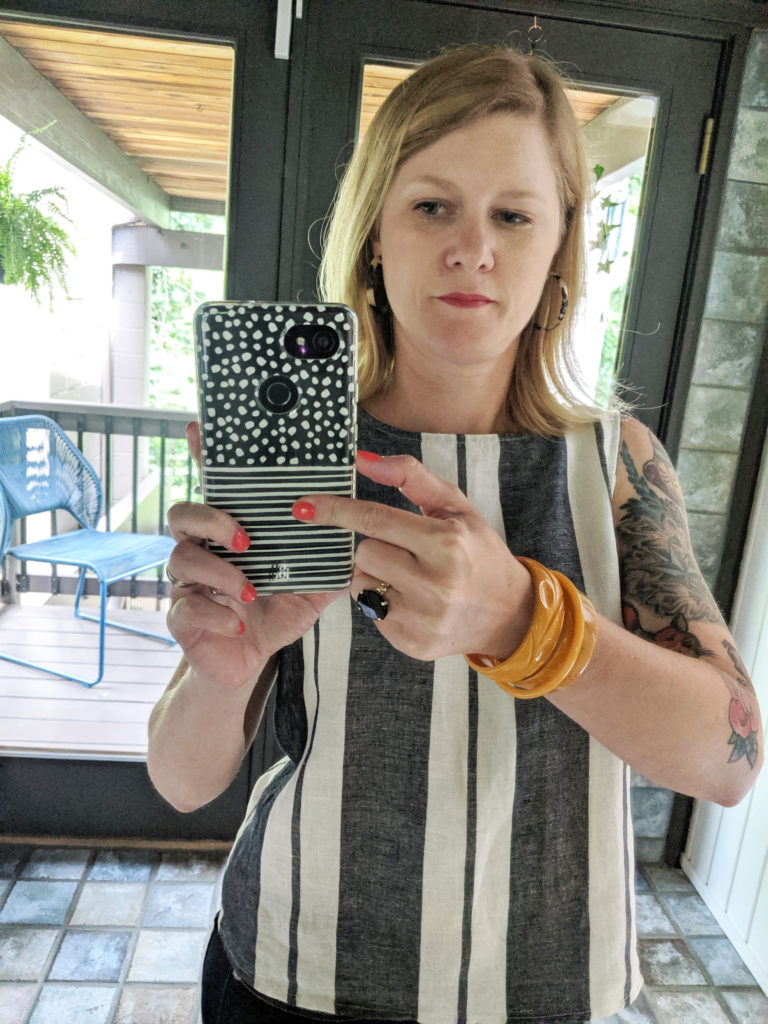 Be sure to check out the October 2021 Issue of Better Homes and Gardens and tell me what you think!! The article is available online at this link.
*Brandi