I collect liquor decanter bottles and was trying to find an easy way to label them. Last month I bought a Cricut, so I put it to work on this project.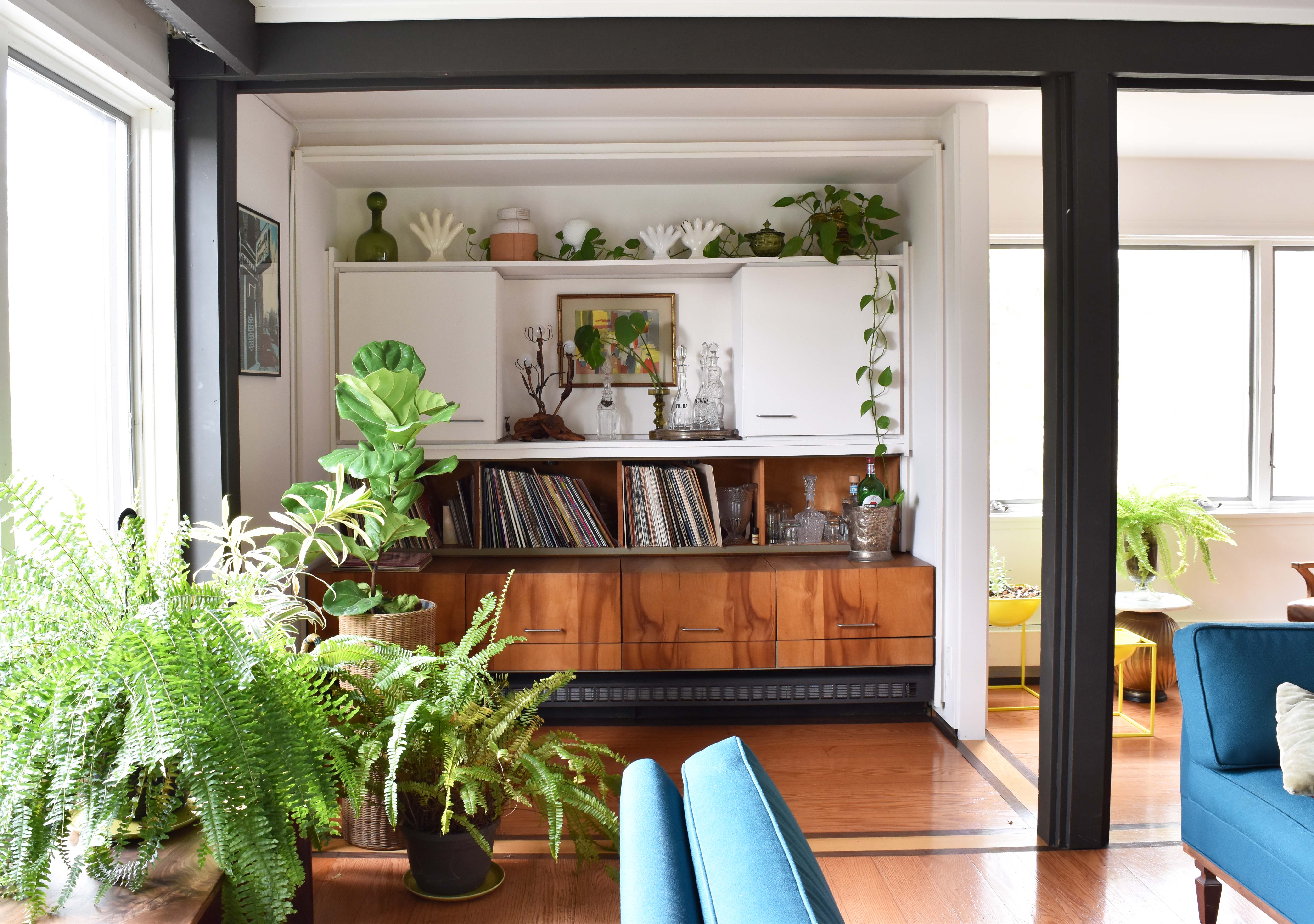 First I started out by measuring the space that the labels would go. Two of mine had about 3/4 inch height to work with and one of them only had 1/2″. I used Cricut design space and wrote out three separate words, Tequila, Vodka and Gin. I decided to use the font Anna's Fancy Lettering-Abigail. This font has two layers, so I just deleted the top layer since I only wanted to fuss with one layer.
I then set it to cut removable black matte vinyl. This post isn't a step by step of how to use your Cricut and hopefully by now you have figured it out (if you have one). The link is here to my Cricut template. I never bought all of their overpriced 'tools' and just use a pin to pull out the small pieces of vinyl between the letters. I think they call this 'weeding.' Ha. And I use a squeegee to press the letters.
If you haven't used vinyl before, you need to first stick the letters to the 'transfer tape,' which is basically clear contact paper. Next time I am just buying that, because it is less expensive. Now your letters should be stuck to the transfer tape. You then line up the letters on the object you will stick them on. Then you press the letters onto the object. I use a squeegee for this. Then voila, custom liquor bottle labels.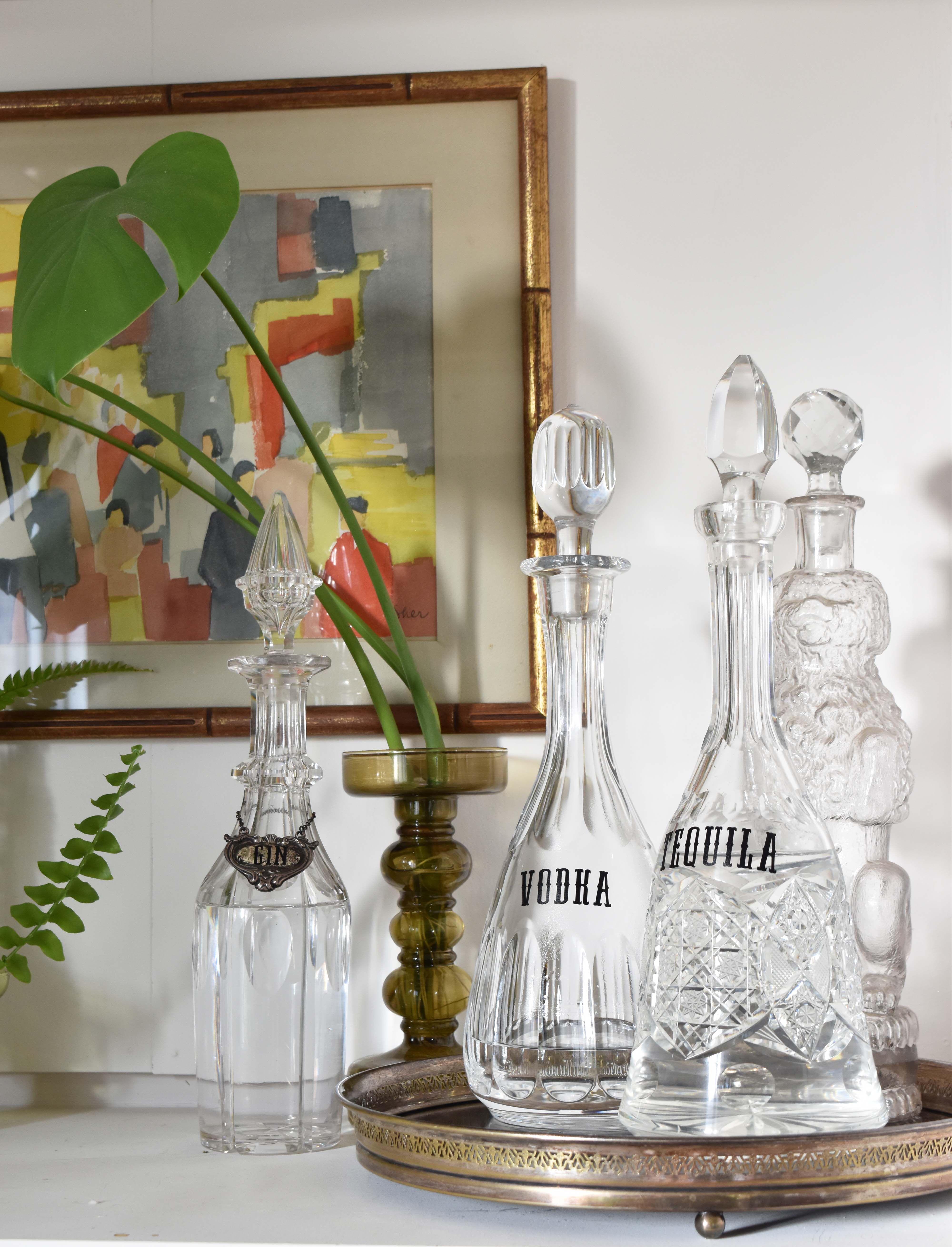 One of my bottles has a silver plate tag, but it says SHERRY. Since we never drink that I put GIN right over it. Decanter bottles are a great way to make your cheap COSTCO liquor look fancy 🙂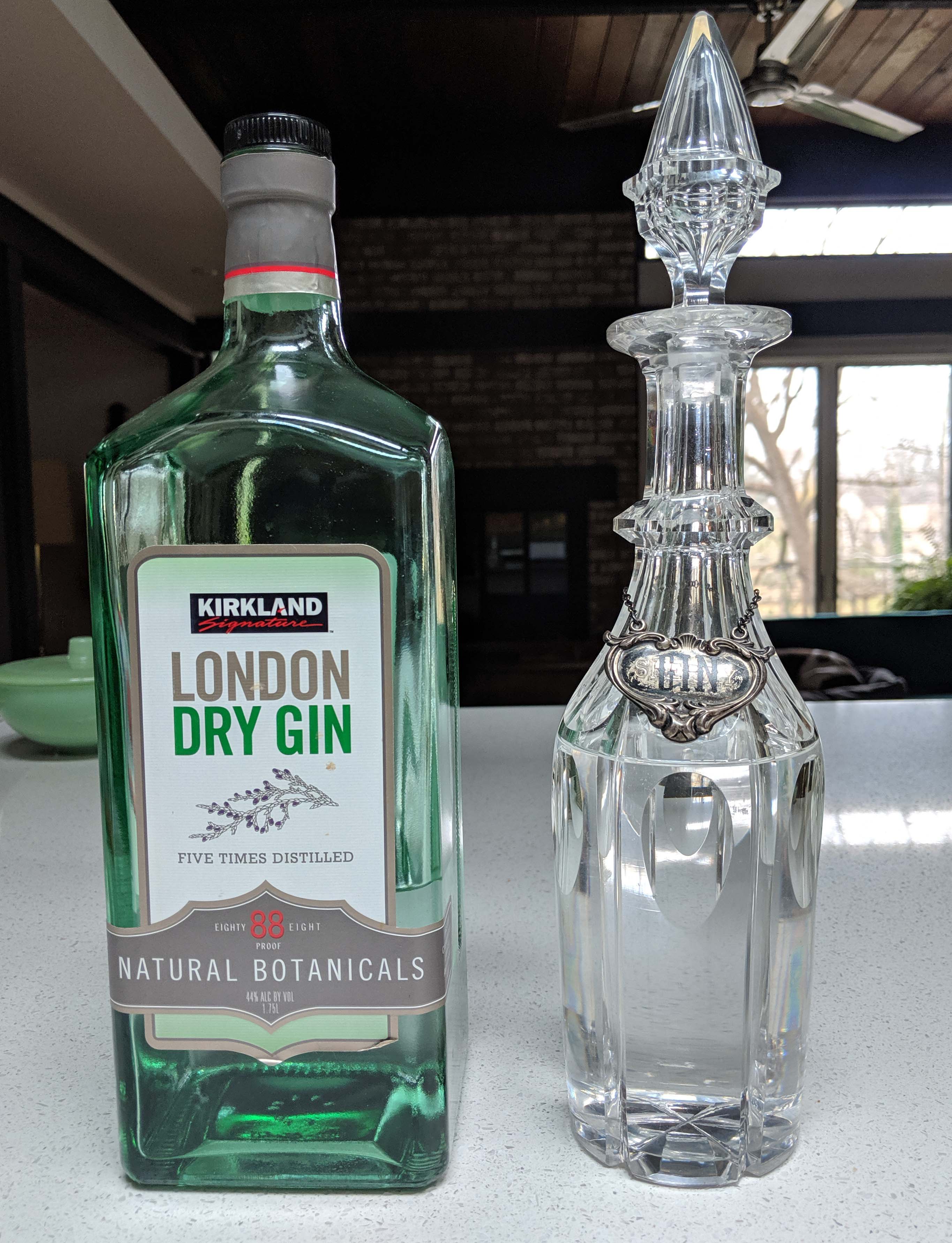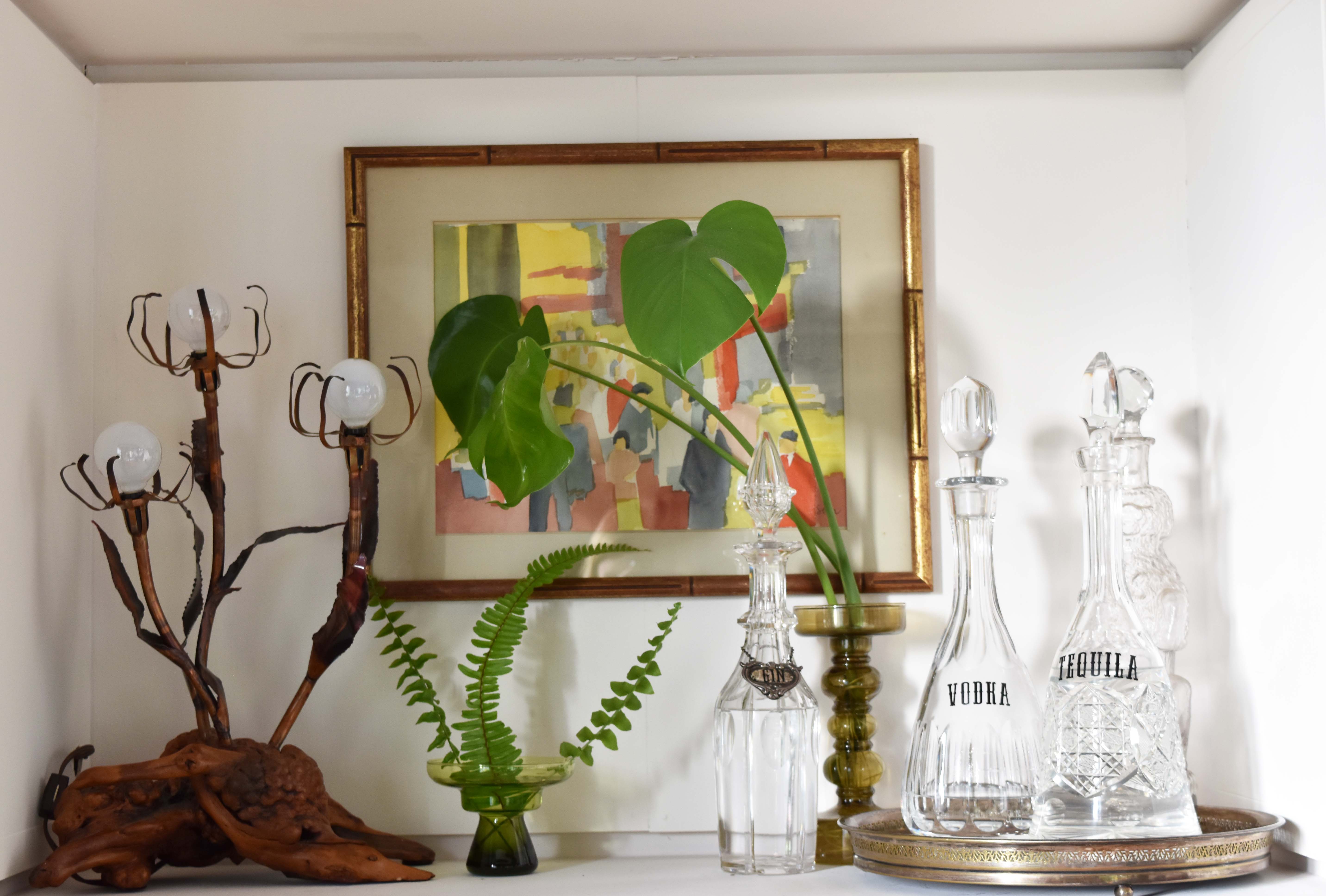 Cheers to making fancy cocktails with antique liquor bottles.