I am typically not one to specifically decorate for Halloween. Usually I just do the fall  pumpkin and generic autumnal vibes so that the decorations can last through to Thanksgiving. But this year I felt inspired by crows and feathers. Here's what I came up with.
Feather wreath and bat entryway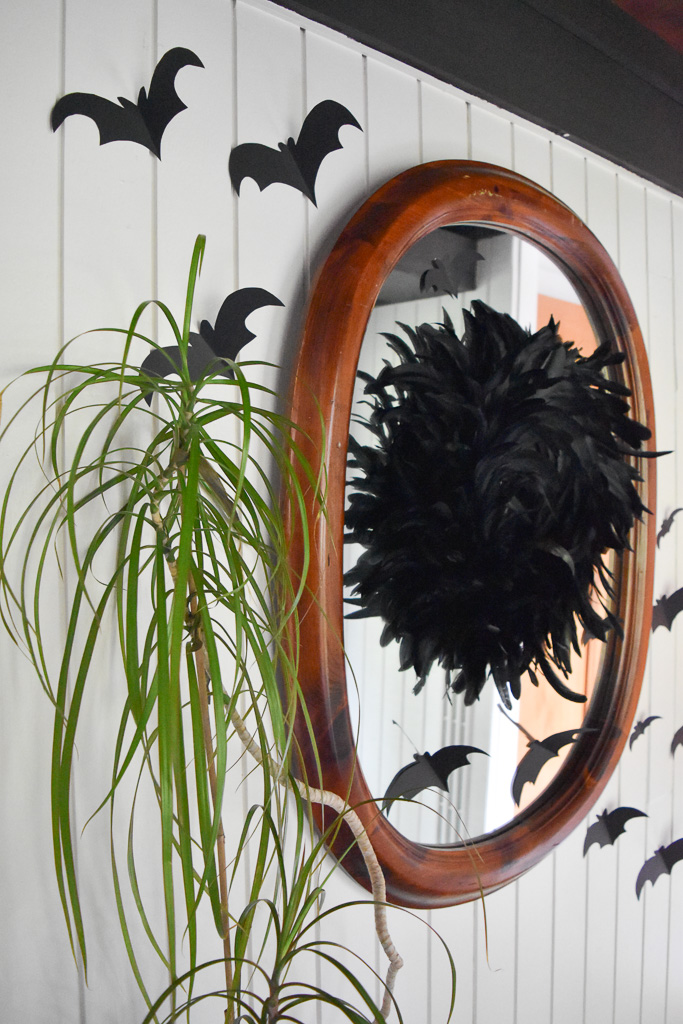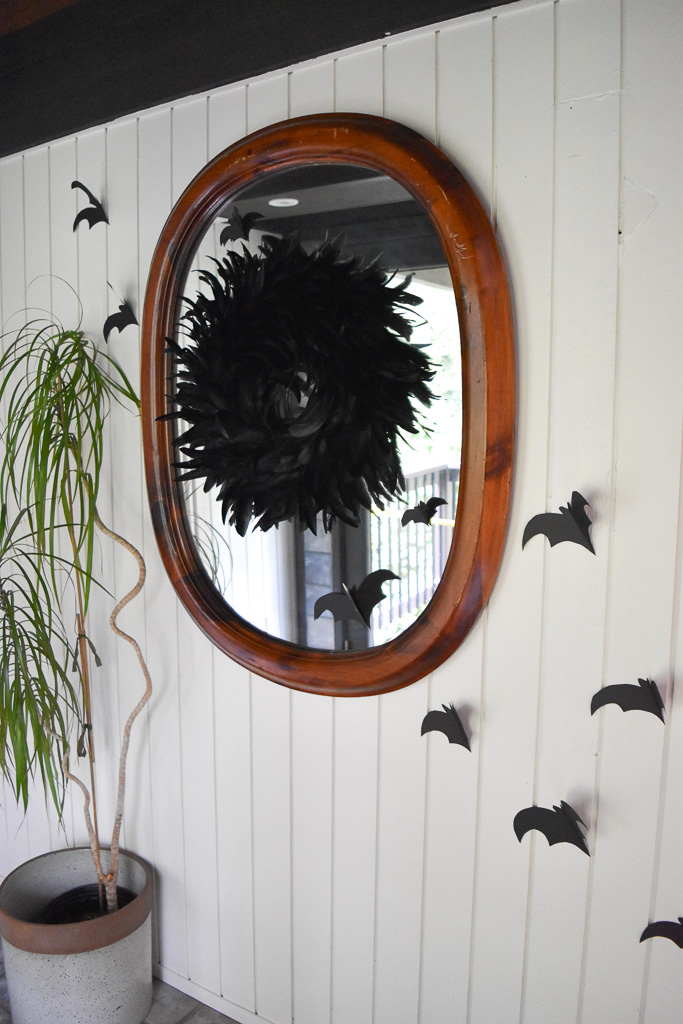 The feather wreath was from a craft store and I stuck it to this mirror with a suction cup hook thing. The bats were just cut from cardstock. Instructions below.
Supplies:
black cardstock
scissors
tape
Directions:
Fold cardstock in half
Draw one half of a bat shape, along the folded edge. There are a lot of templates online if you want to be specific about it. I wanted them all to be unique and different shapes, so I just looked at a template online and then eyeballed each one.
Cut out while paper is still folded
Tape to wall. I used scotch tape on one side and taped them all flying in the same general direction.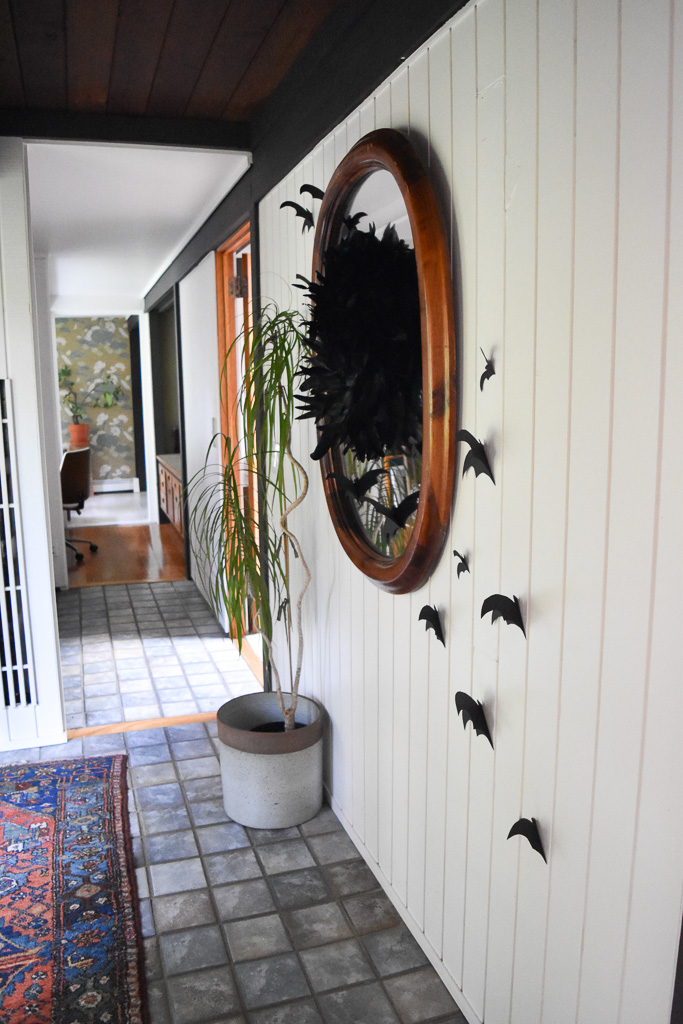 Here are a couple of other spots in our house.
Large and small crows with a black gourd.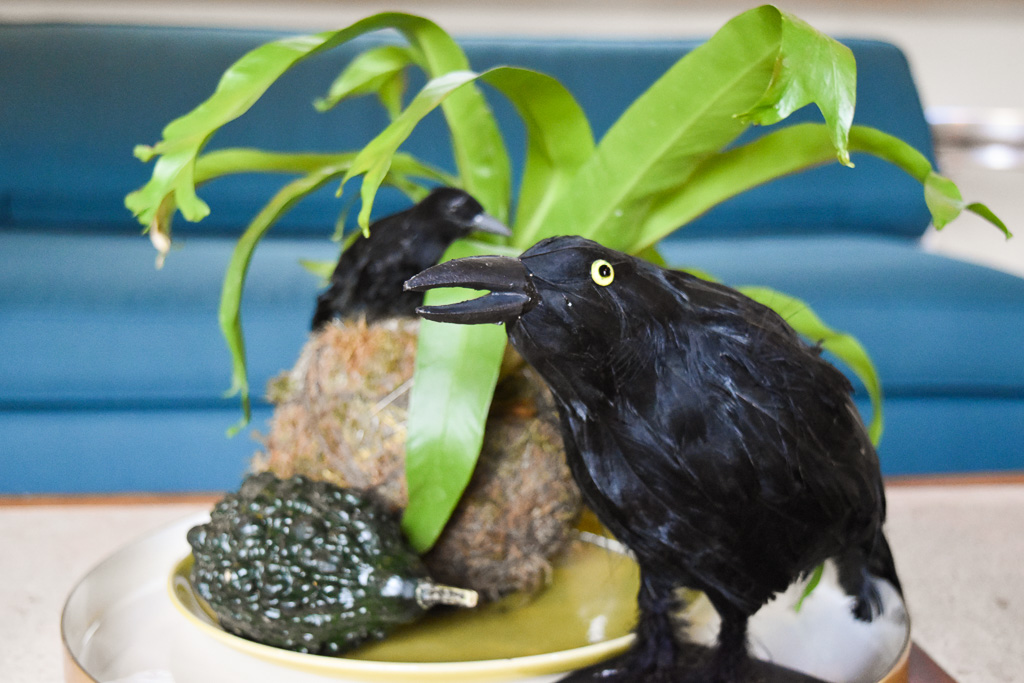 Pumpkins and crow in another plant. It's actually just a black sort of bird, not sure it's actually a crow.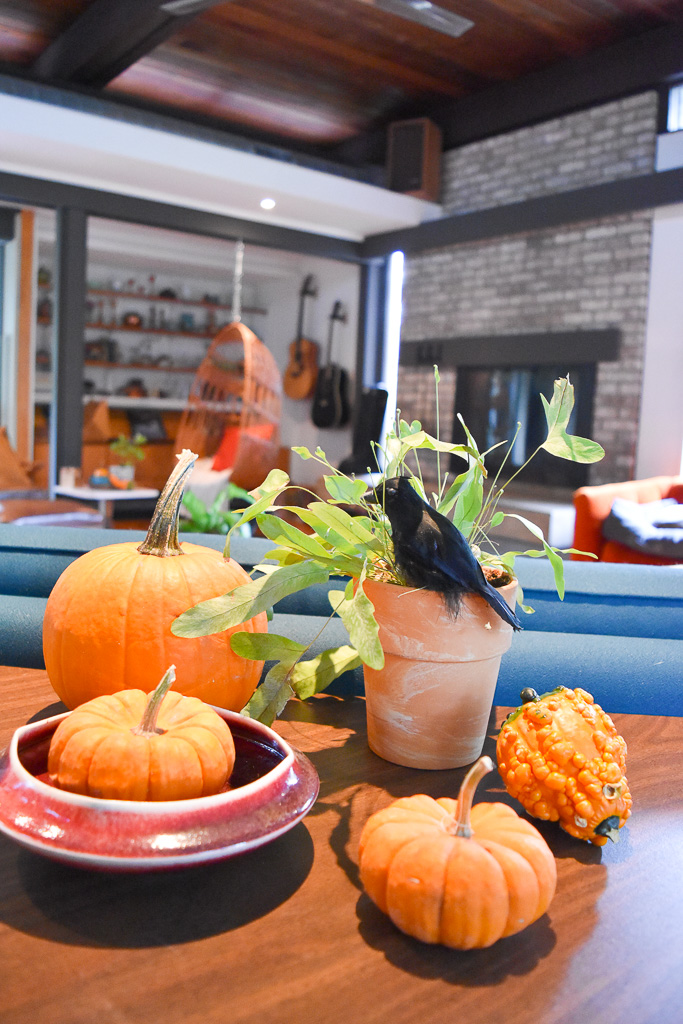 How do you prefer to decorate? Fall or Halloween vibes?