It's already time for the week two of the One Room Challenge. I am redecorating our dressing room, which is adjacent to our bedroom and could use some serious updating.
This week I started painting the trim back to the original brown shade, as well as decide on flooring and work on the design. I decided to go with carpet for the flooring, which is sort of boring, but it'll also make it much cozier. I am also carpeting the bedroom at the same time. Both of these rooms had carpet when we bought the house, but it was not in great shape. As a short term solution we just painted the subfloor, so now it's time for real flooring. If money was no object I would have made a different decision, but you know, money is an object 🙂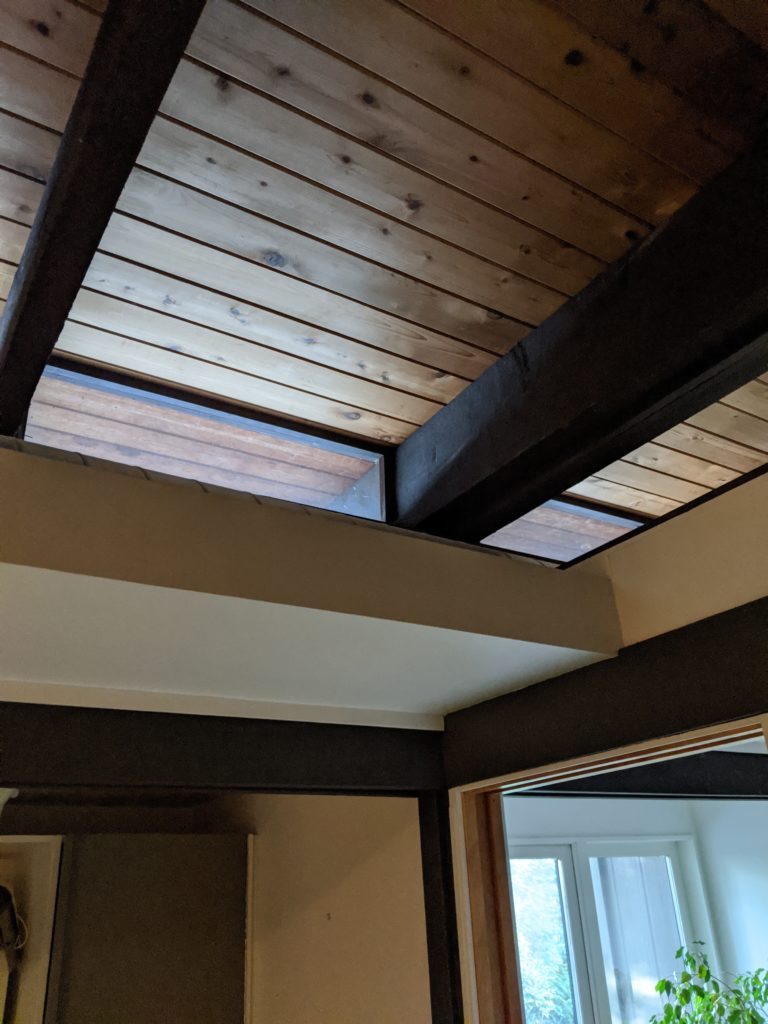 We have been wanting to get a new sofa for our living room to replace the blue sectional. I love the blue sectional and will not get rid of it (it originally belonged to my Great Aunt), but it's just not comfortable. And due to COVID we spend a lot more time on the sofa, so it would really be nice to have a comfortable spot to chill. Since we do want to keep it, I have been wracking my brain trying to figure out where to put the three pieces. One of them will go here, one will go in the basement and the third I'm just not sure yet.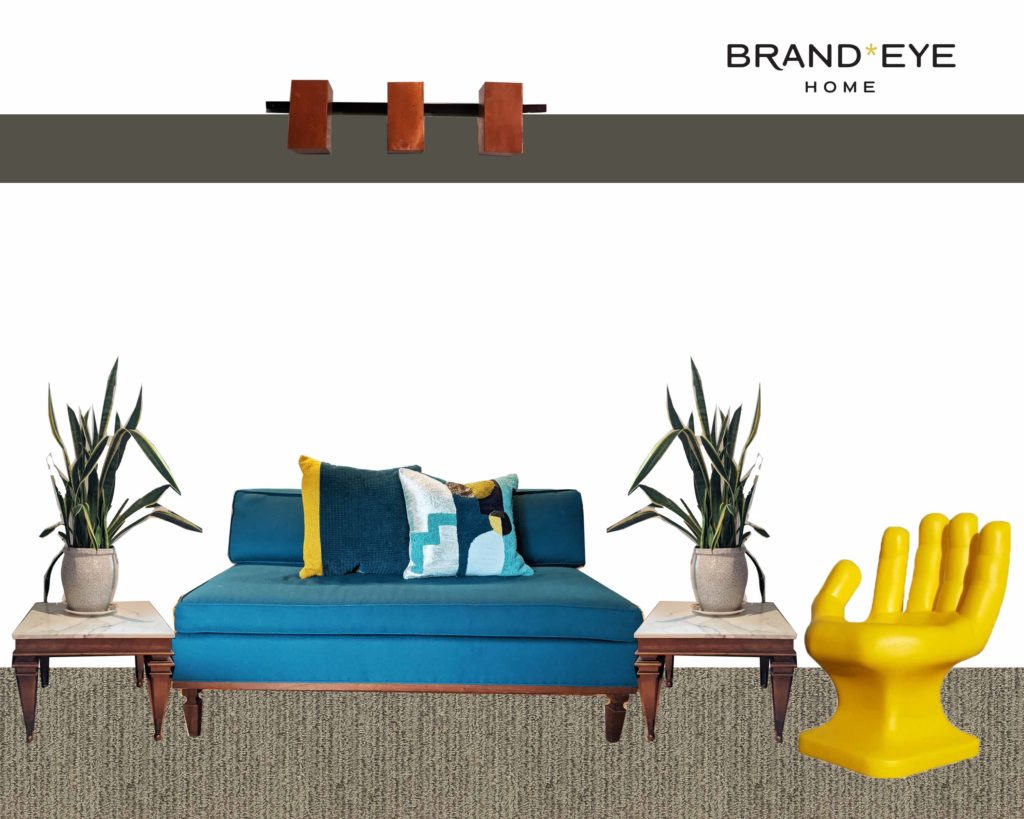 I also already have these side tables and they never really fit anywhere. I'll use two for this room and I also have a third that I will sell. The light I bought at an auction a couple of months ago and also couldn't figure out where to put it, but it'll fit here perfectly! This side of the room is really dark and needs a light source. And it's plug in so I don't need to hire an electrician. I will paint the black base white to match the wallcolor.
Artwork is TBD.
Be sure to check out all of the participants of the One Room Challenge!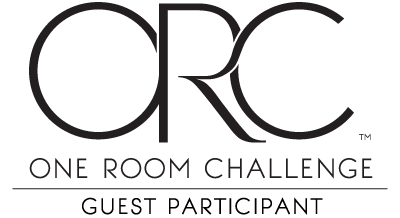 *Brandi