Early this week I took a drive over to a local farm that has pick-your-own flowers. Picking and arranging flowers really relaxes me and I was having a particularly stressful day.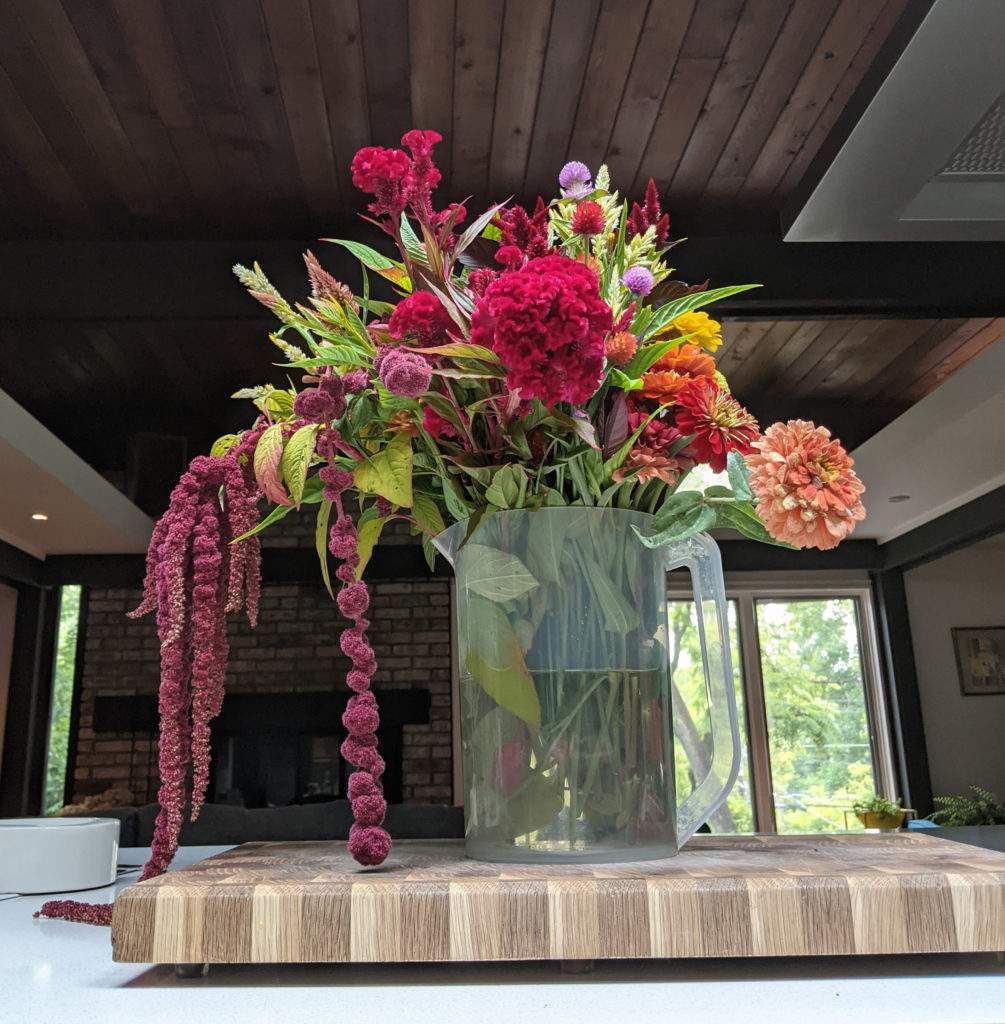 I went to Maple Acres in Plymouth Meeting, PA. They have all sorts of flowers you can pick and the most abundant and affordable are the zinnias. When I went they were $5 for 100! Yes, 100 stems of flowers for $5. I only picked 35 of them, but I regret not picking the entire quantity allotted, haha. The other kinds were 20 stems for $5.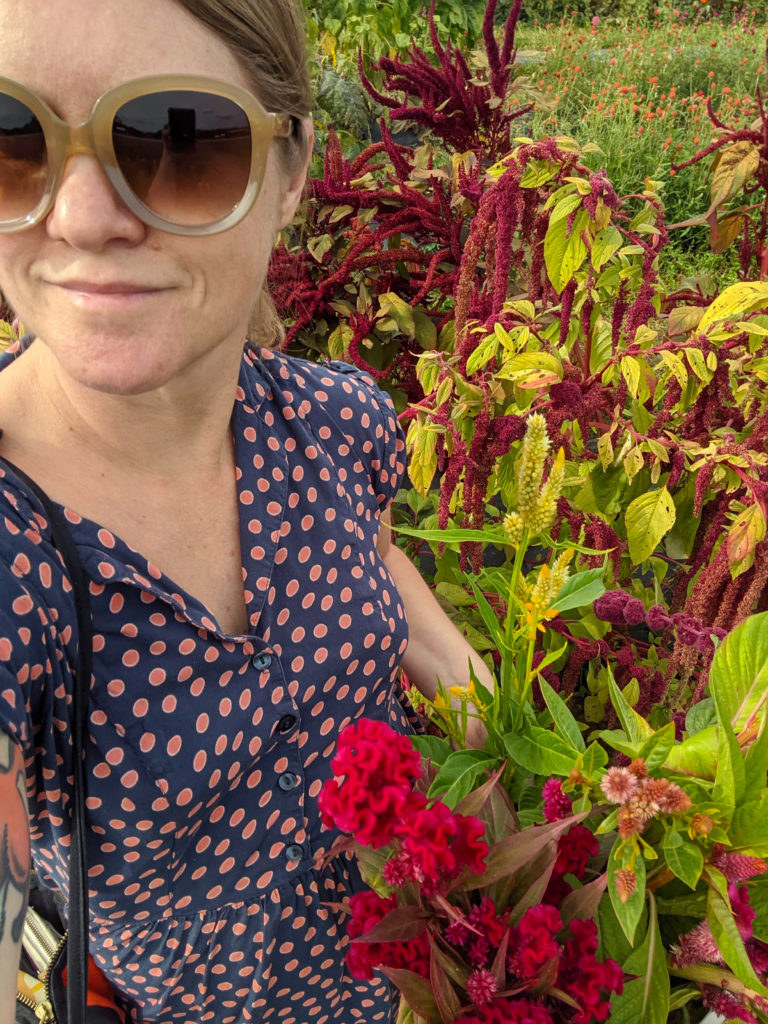 The flower farm selfie, an unofficial requirement of picking your own flowers.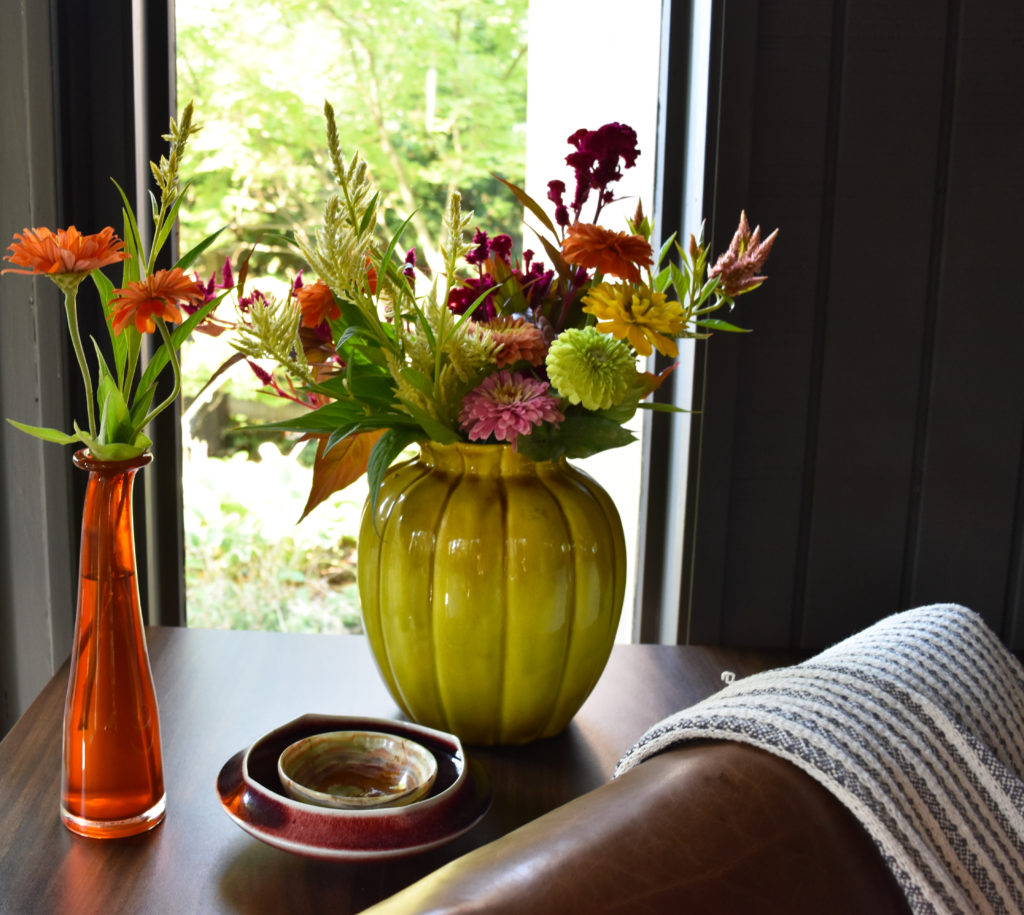 I made a few arrangements from the assortment of flowers. The key to arranging is really simple. 1) cut the stem to the proper length 2) remove the leaves on any part of the stem that will be under the waterline 3) place in vase.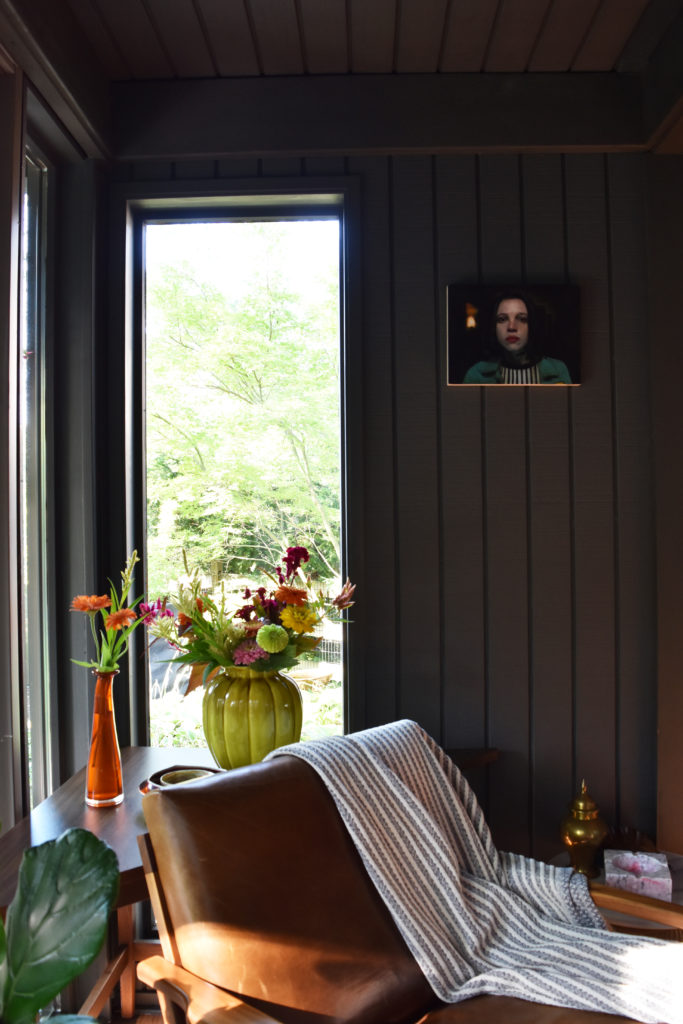 I love this moody reading nook and am still totally obsessed with my David Vget painting.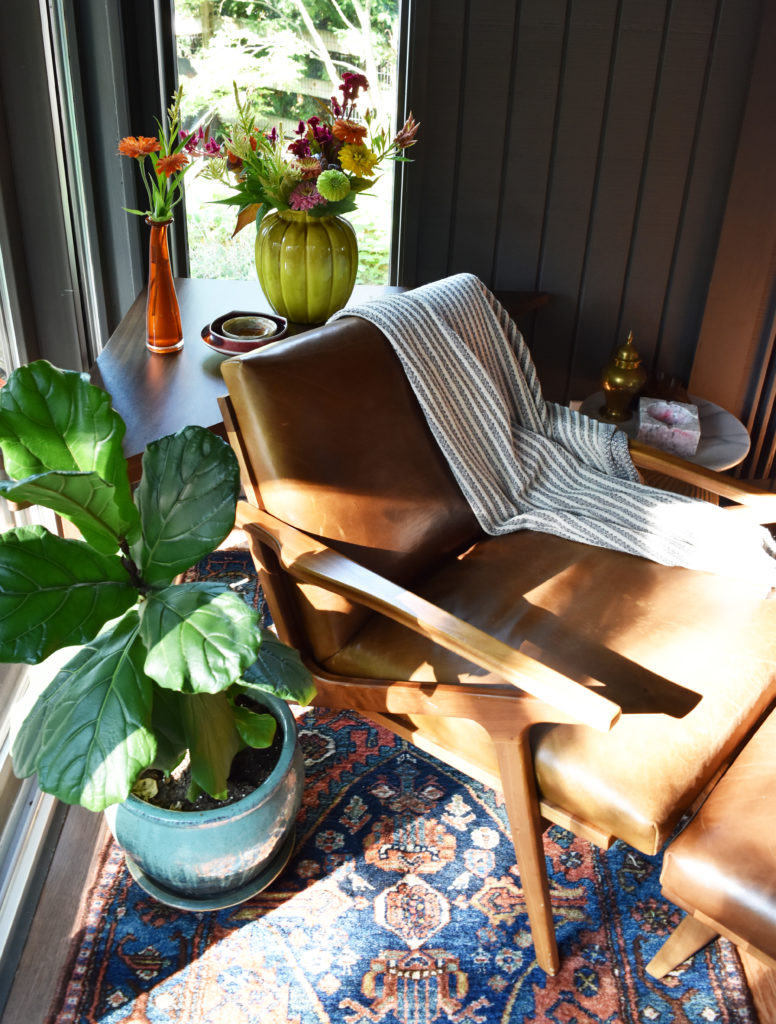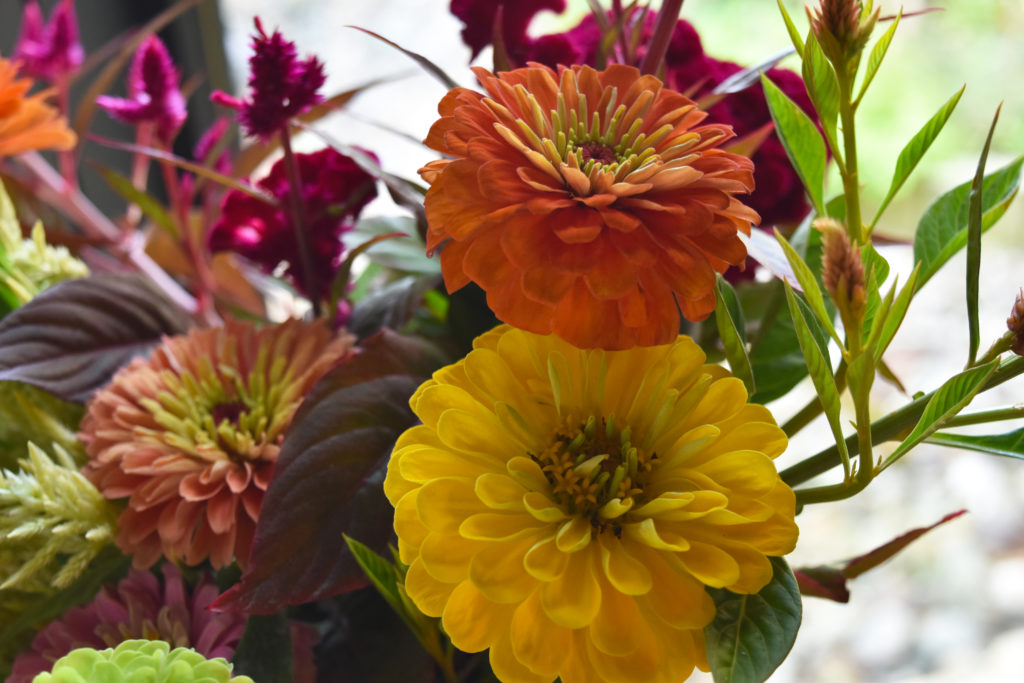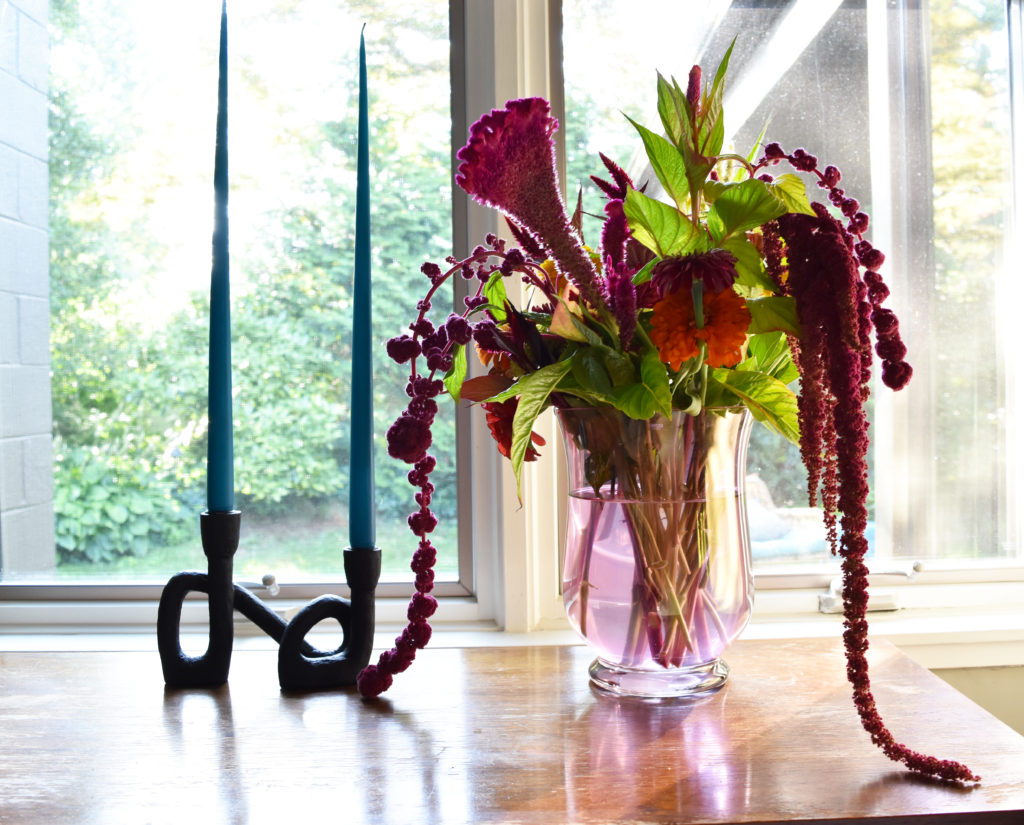 I added the long flowers to the arrangement above. I am not sure what they are called, but aren't they awesome? They remind me of something that should be in a still life painting. The long taper candles were a find at Black Shed in NJ. If you are into plants and haven't been to that place, get your buns there asap. It's so cool.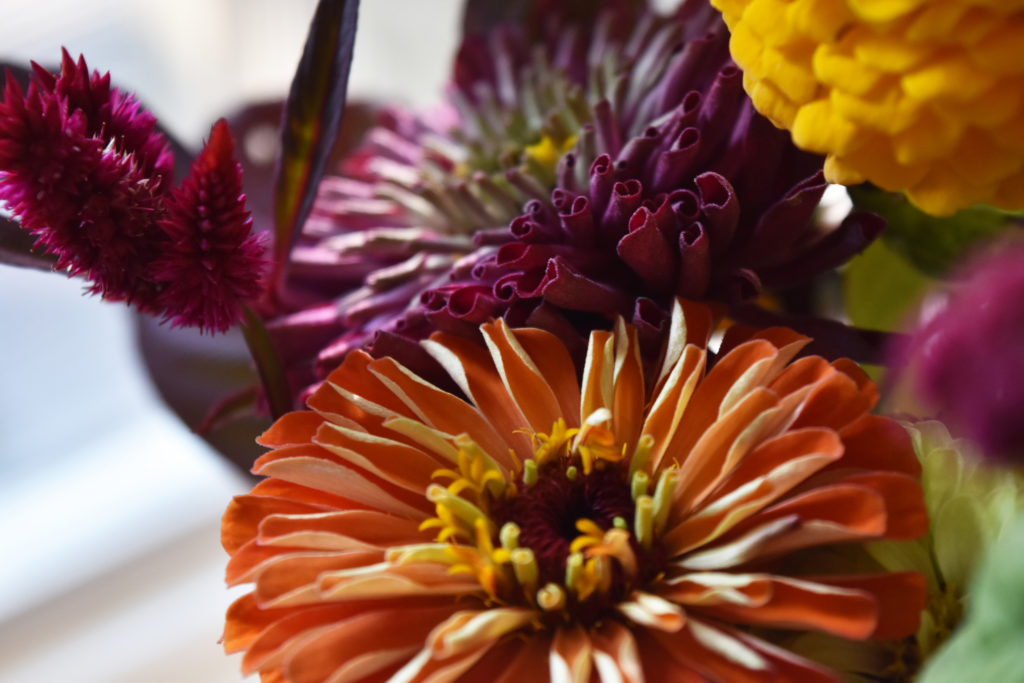 I love the variety of zinnias. The petals above look like curled chocolate shavings. And the teeny tiny yellow flowers around the center of the orange one are so adorable.
*Brandi