Our guest bathroom has been on the list of rooms to update and it just had to move to the top of the list for repair. Since it needed to be repaired (the shower hot water only works with a screwdriver), we decided to redo the whole thing. In pictures it doesn't look too terrible, but in real life it's drab and slowly falling apart and generally looking crappy.
Here are some before photos. This is actually an improvement. It was a dark, scratched vanity, and I recently painted it white, because I couldn't take it anymore.
We are going to get a custom vanity from Fritz Carpentry and we are super excited about that. And the tile walls will be drywall so there will be the future potential for wallpaper here. The shower walls will be tile and I like all tile walls, but we are trying to save $ where we can. Tiling only the shower will be an easy place to save some dough. Plus without tile walls, it'll be easy to switch around art work. As you can see above, I never even got around to hanging the prints, because hanging things on tile is a pain in the ass.
The  tub area above to the left will be a standing shower. What floor tile to use in this shower area is currently the dilemma. The shower walls will be white subway tile installed in a stacked pattern. I'm trying to decide if it should be vertical or horizontal. And the shower floor is TBD.
Below is the main floor tile choice. I was eyeing it up on the internet, and then I saw an Instagram story from Estrella Tacos and they had some left over for sale (discounted!)  I snagged them up and they'll be the definite star of the bathroom.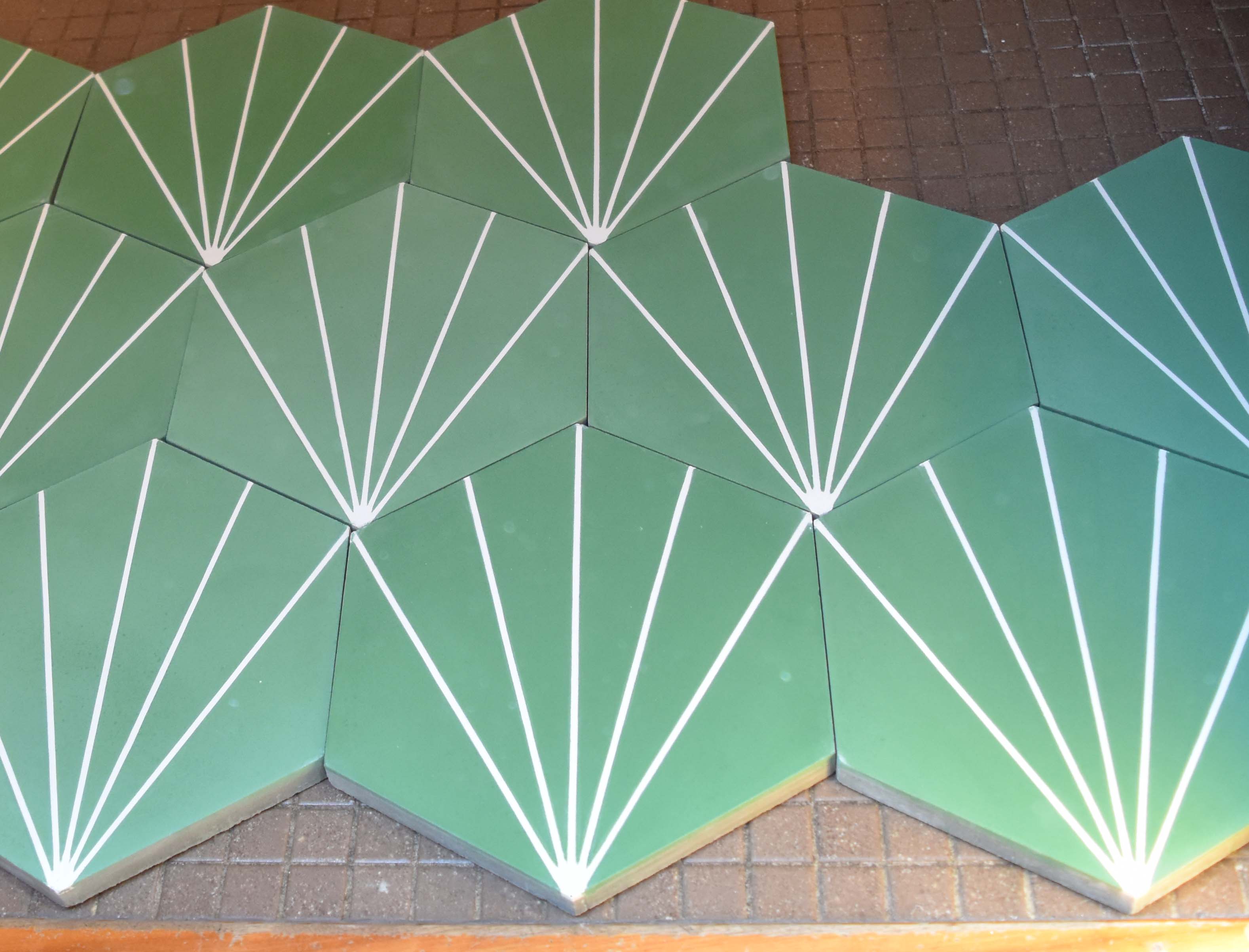 There are so many ways you can lay this tile. This is one top contender.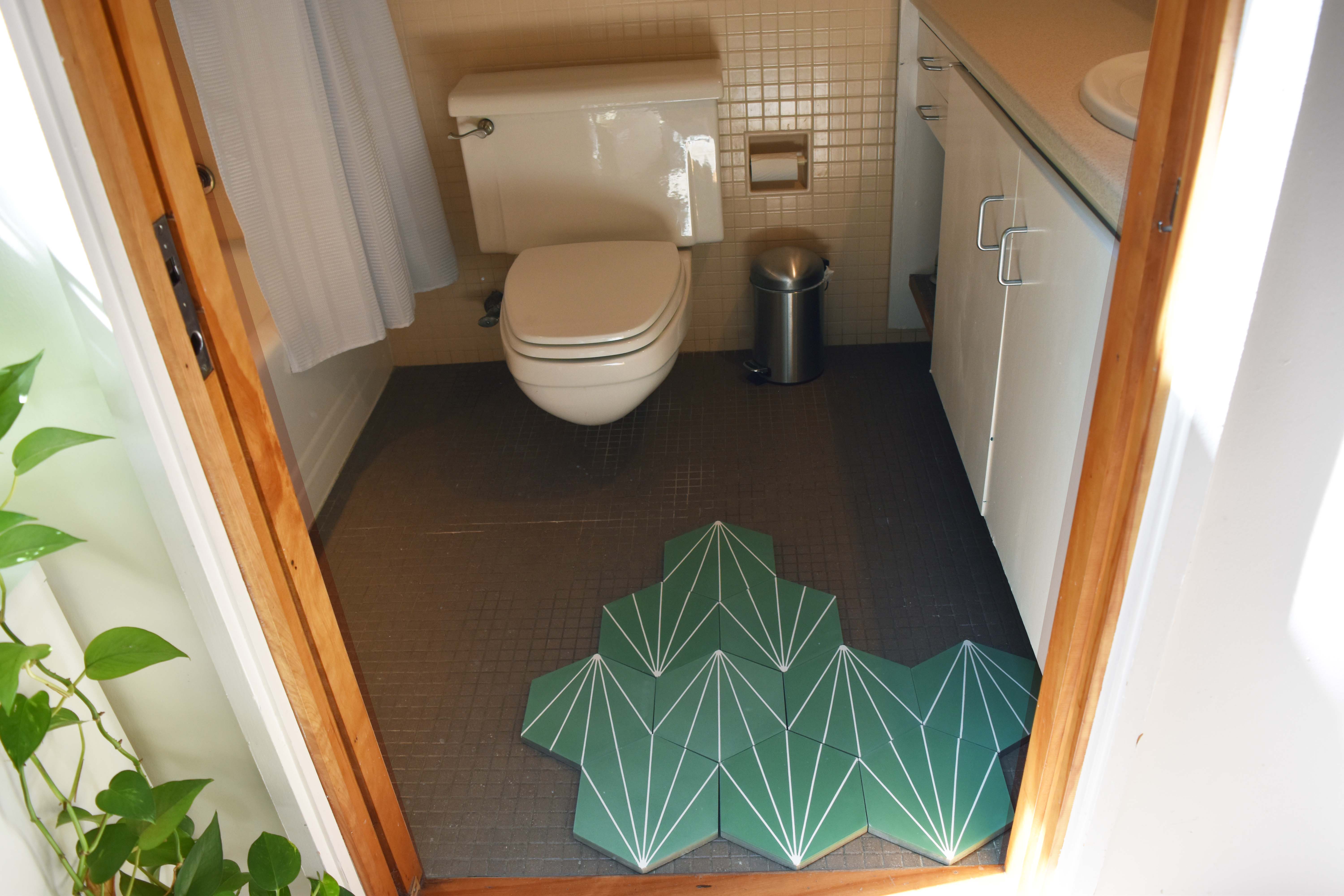 Or on the diagonal. I am thinking of just the original way though (the first one close up). I'll walk through my designing process with this, so check back to see what I'm up to. And you can follow along on my instagram to see more up to date progress.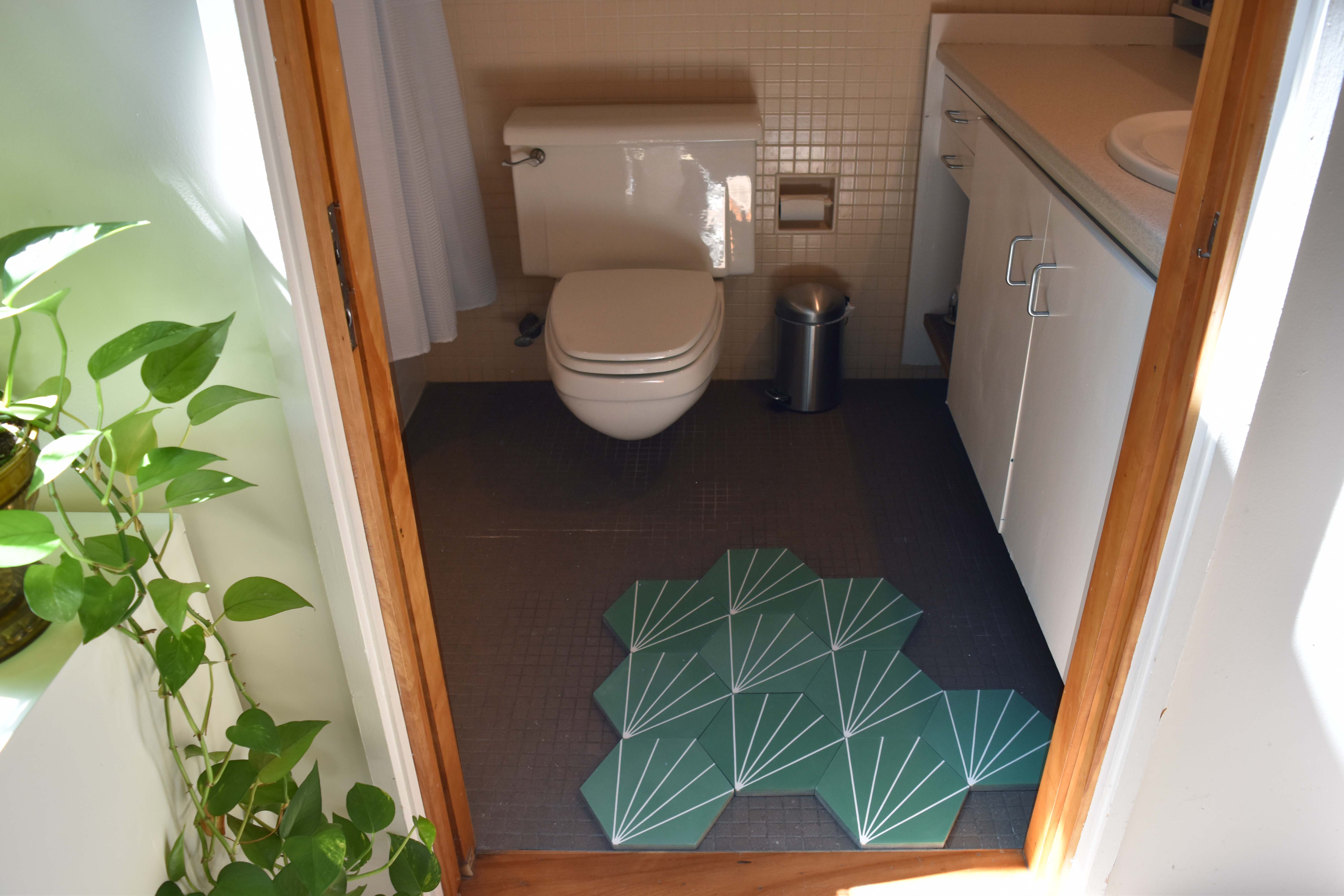 What do you think of the green floor? I am in love with it and can't wait to see how it all turns out!