When Sherwin-Williams announced their 2021 color of the year, Urbane Bronze, I knew I had to paint something with it, because I had a gallon in the basement! I initially bought it for the green hex tile bathroom renovation trim color, because it's very close to our existing trim color. It's a dark, deep brown/almost black. It's a very awesome color, especially in a cozy space.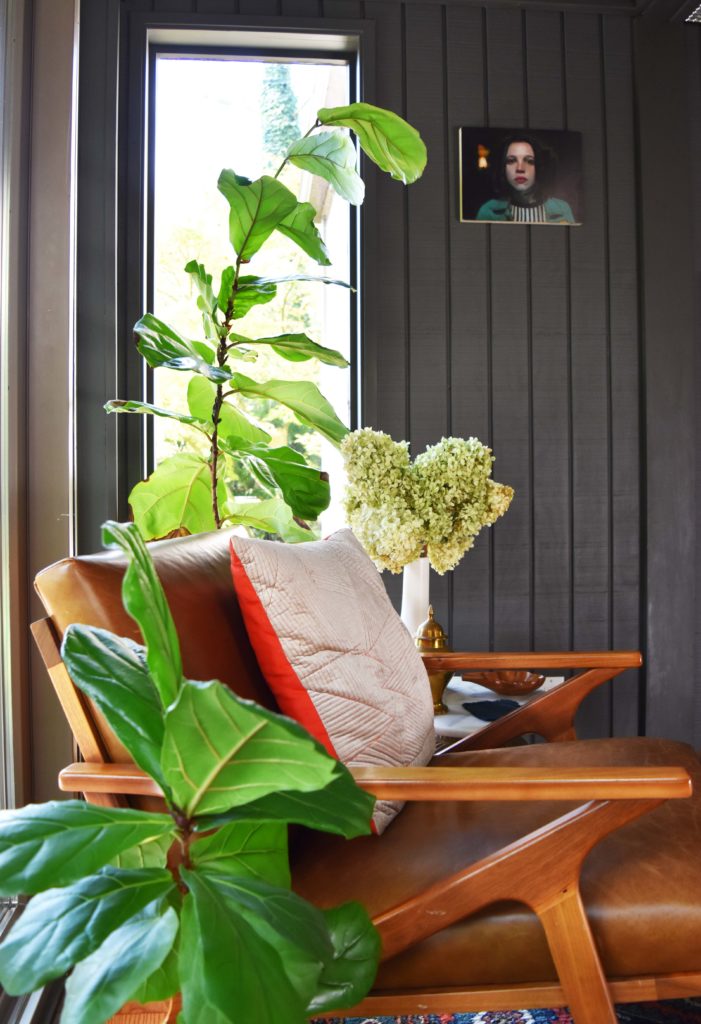 The views outside of this living room nook are beautiful, especially now during the fall. I thought that painting the nook this dark, moody brown, would make the outside pop and it does! I wish I was better at taking photos so you can see the inside and outside, but you get the idea.
All of the furniture and accessories I already owned, so this cost zero $$. Finding a selection of vintage goods and things that you love is the best way to design.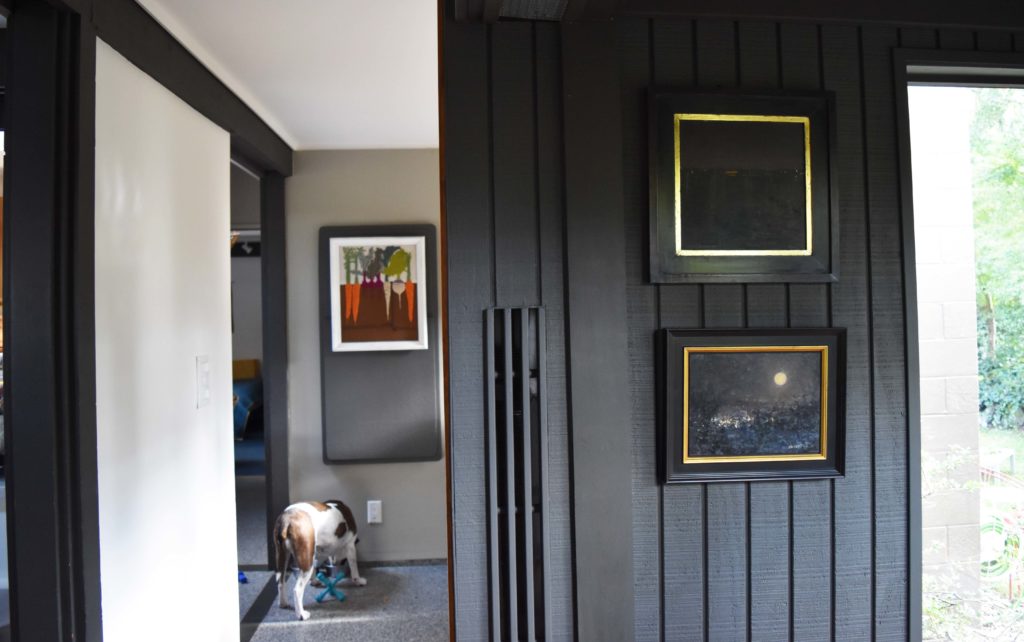 The paintings above right were bought at two different times, but they work together perfectly. The one on the bottom was actually purchased without a frame, but the artist Kyle Rafferty framed it before it was sent. And it matched our other night time painting perfectly with the gold band.
The painting above I found on Instagram, by David Vget. His portraits are unbelievable and we were especially drawn to this one. I love it on this dark background. I haven't framed it, but actually may just paint the edge the wall color.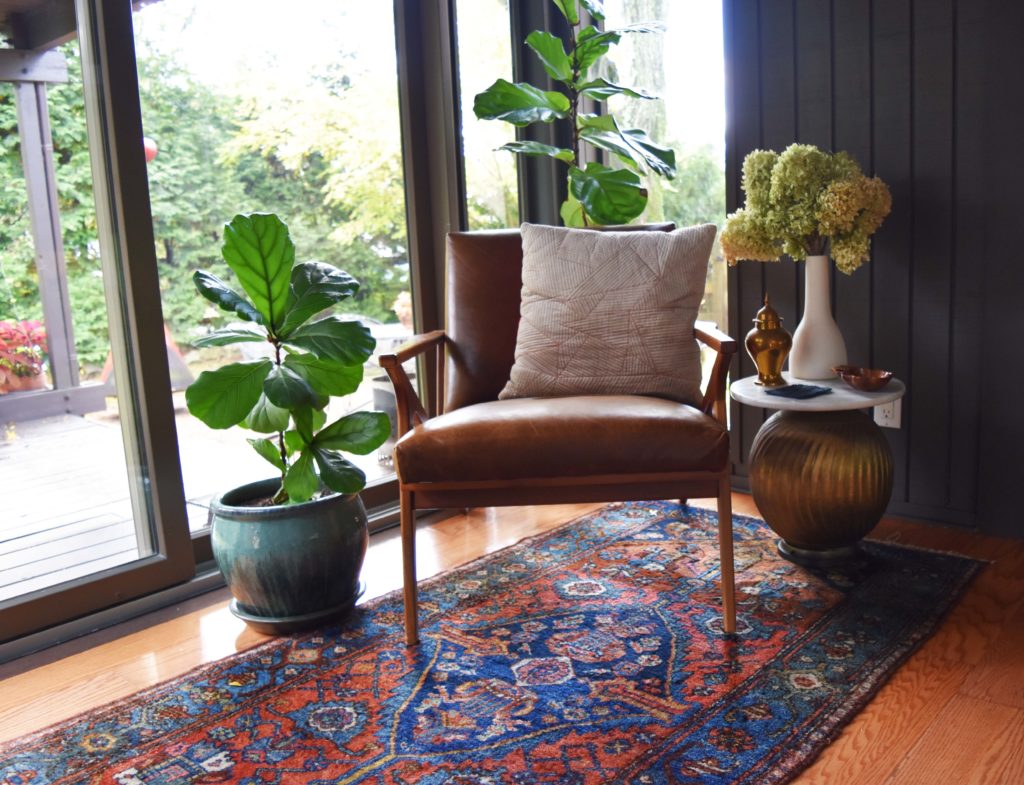 We have had this chair from Crate and Barrel since we moved in. I didn't really know that much about mid century modern design at the time, and didn't realize this is basically a copy of a classic MCM design, Z Chair by Poul Jensen for Selig. Had I known, I would have just bought the original!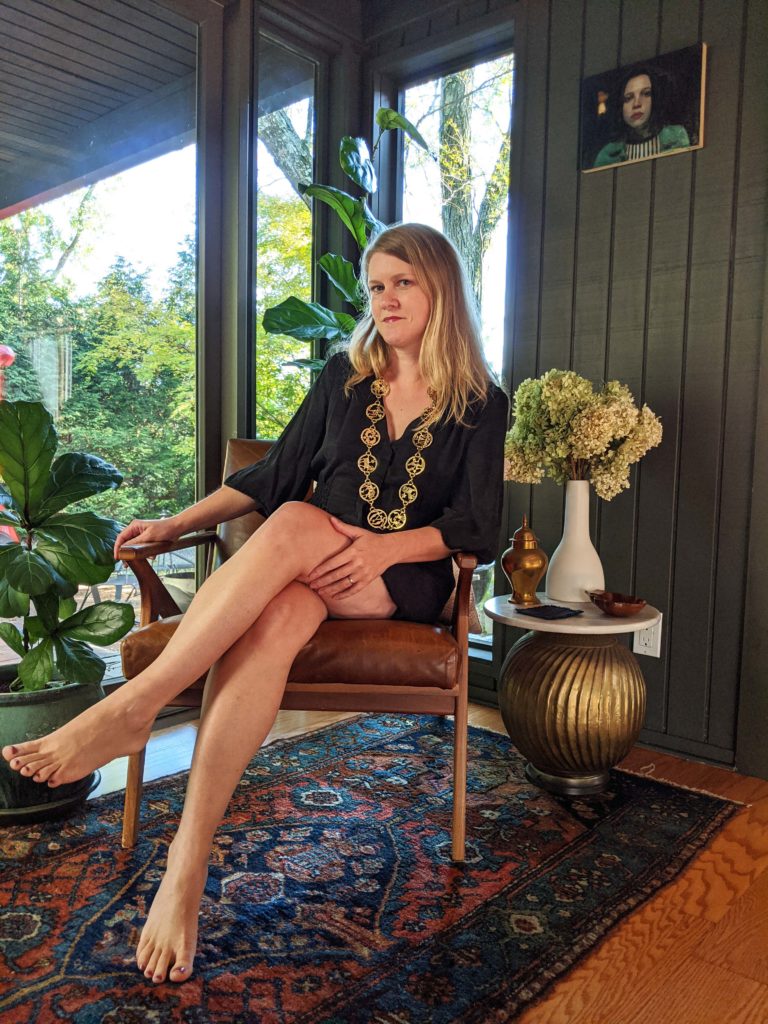 Here I am, HELLO!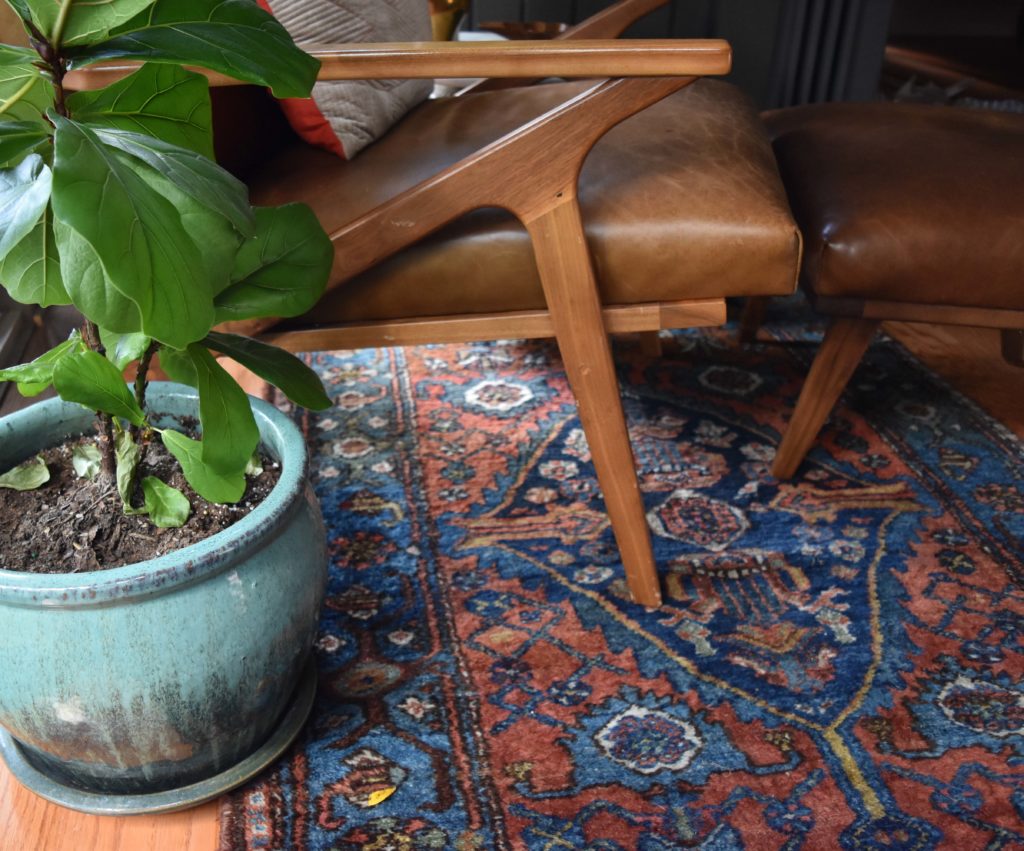 This rug was a flea market find. It's been in our entry way, but fits this spot perfectly too.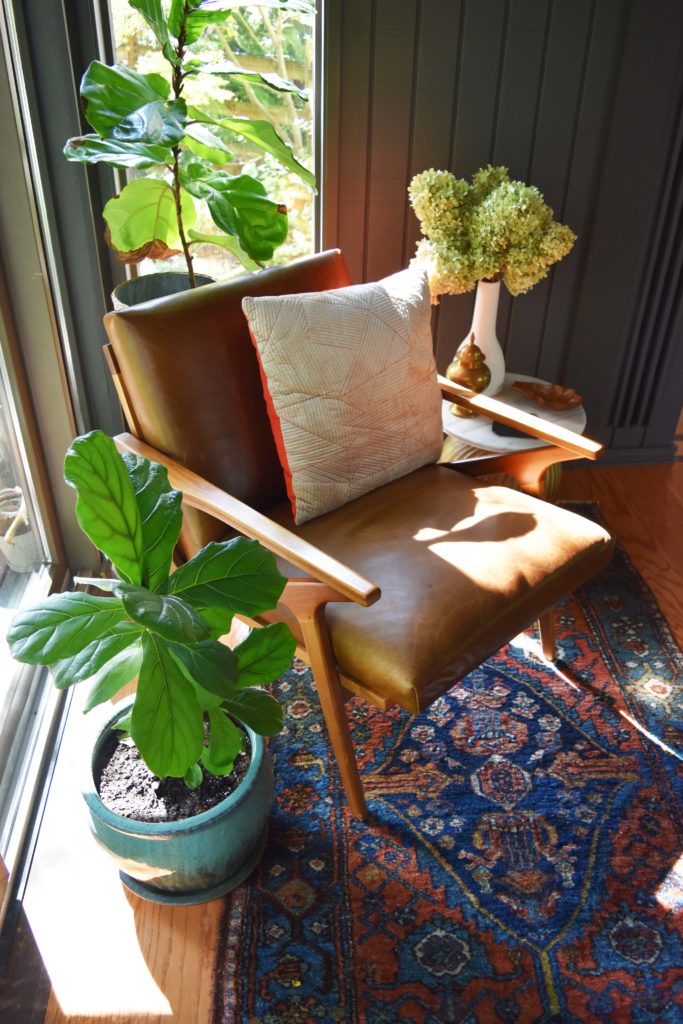 My fiddle leaf figs are staying alive, hooray! The hydrangeas are from my Mother in Laws garden.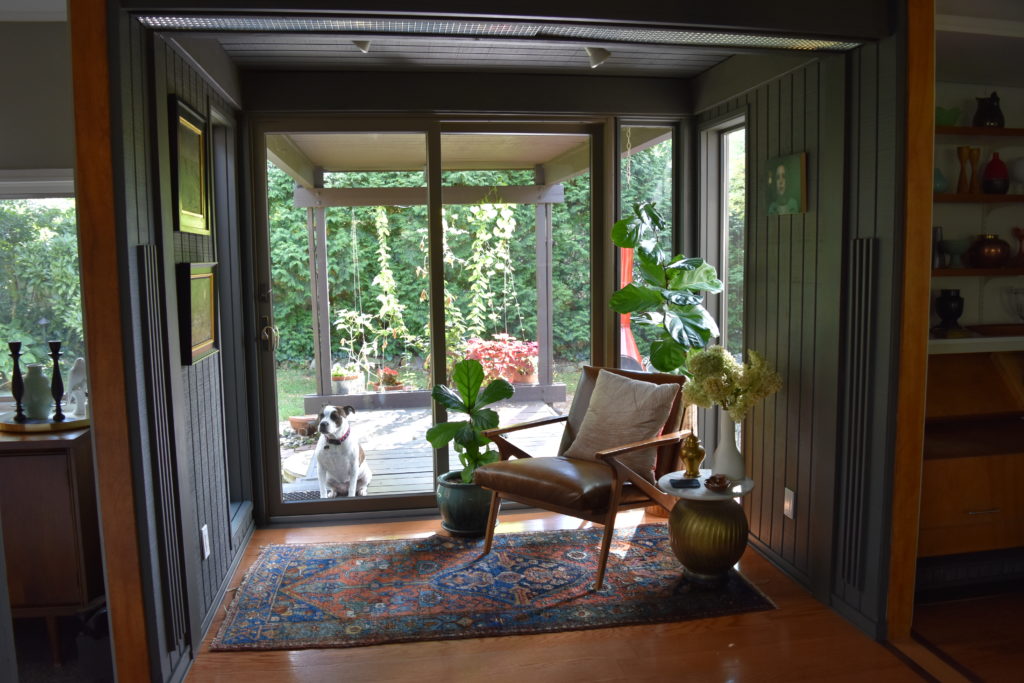 Winnie says HI too.
Let me know what you think! And be sure to reach out to me if you would like me to design a space in your home.
*Brandi