It's already week 5 of the One Room Challenge and I still have a lot to do. This weekend we power washed the area so now I can put everything back into place and hope it stays clean until week 8 when I photograph it for the blog. 🙂
I figured out some of the seating arrangements and rug situation. I also half figured out the planting situation, but I just need to buy a few more plants. I also need to get the right drill bit to drill some holes in a couple of the hole-less planters that I have. It's shaping up, but I don't have a lot of photographic proof of it just yet. Stay tuned to next week when I will hopefully have much more to share with you of this journey. Life has been so busy, this is just taking a back seat.
While shopping at HomeGoods I found these very cute gardening gloves. I wore a hole through two fingers of my last pair, so it was time to treat myself.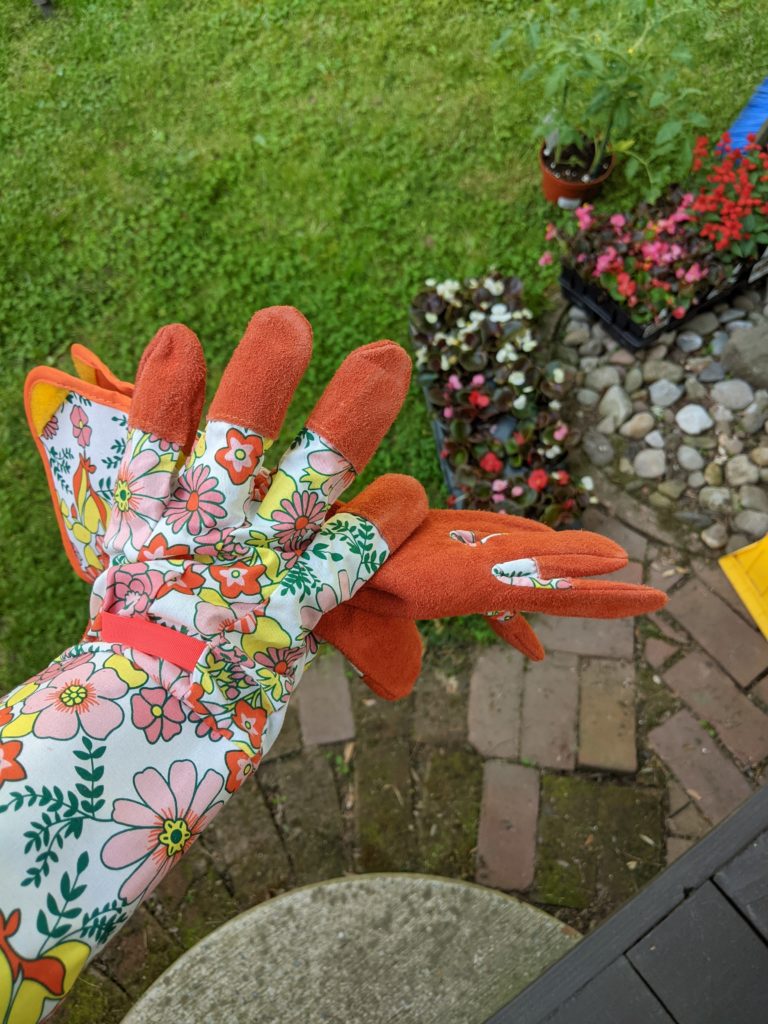 Be sure to check out the other guest participants (that's me) and featured designers.
*Brandi