It's already week Seven of the One Room Challenge. You can find the previous posts here: Week One, Week Two, Week Three, Week Four and Week Five/Six. I only have one week left and I just broke my toe, oh no!
The mirror arrived early, so that is up! I think it looks great and works for the space. However, I do wish that it was a better quality. The gold should wrap around the front a bit more so that you can't see the edge of the mirror. The great thing about making my own purchases is that I can give unbiased reviews! Don't buy this West Elm mirror! Ha. It looks good from far away, but up close it's not so great.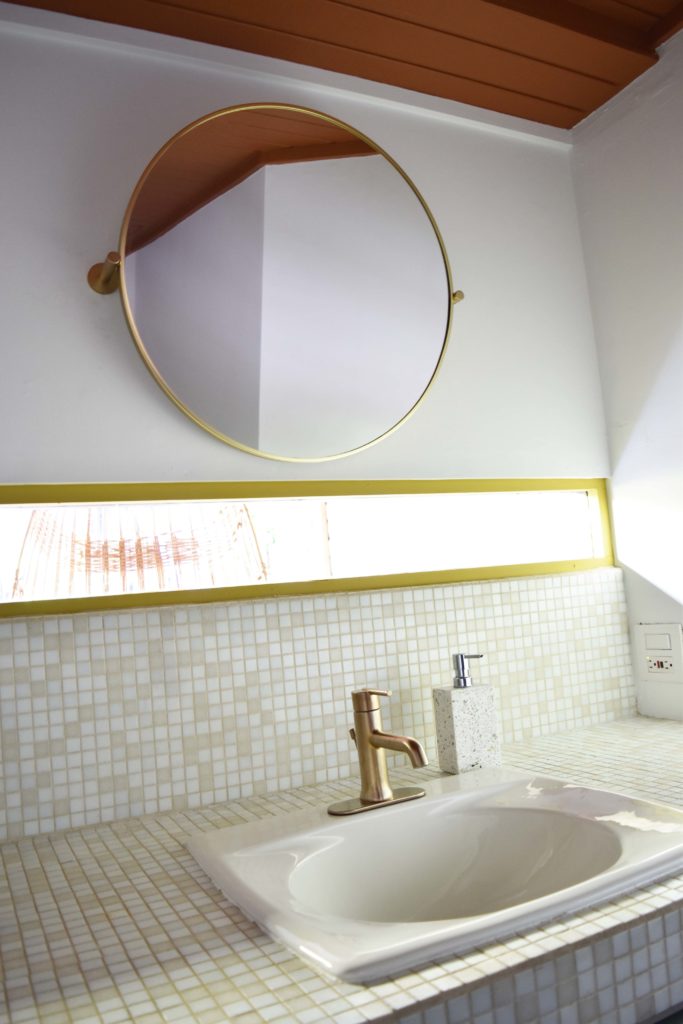 I am seriously loving how this bathroom is coming together. I painted the cabinets blue and still have to paint the mural, pipe, and radiator covers. I also have to install the hand towel ring and install the window film so that you can pee in here without someone seeing you from outside. 🙂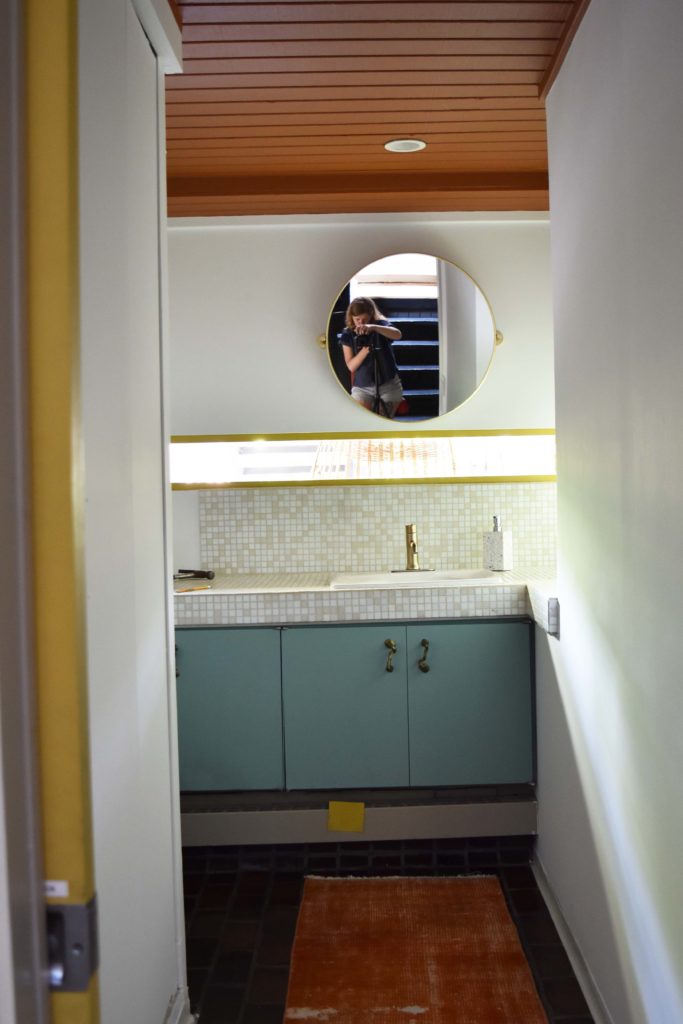 I have been wanting a new rug for the entryway, so I ordered this one from the same seller as the orange rug, Turkish Rug Loom. I really love these rugs. I will say that it's tricky to order rugs online, because you never know exactly what the color will be or how soft they will be. The entry way rug is pretty rough, so it wouldn't work for a bedroom or living room, but it works fine for an entryway.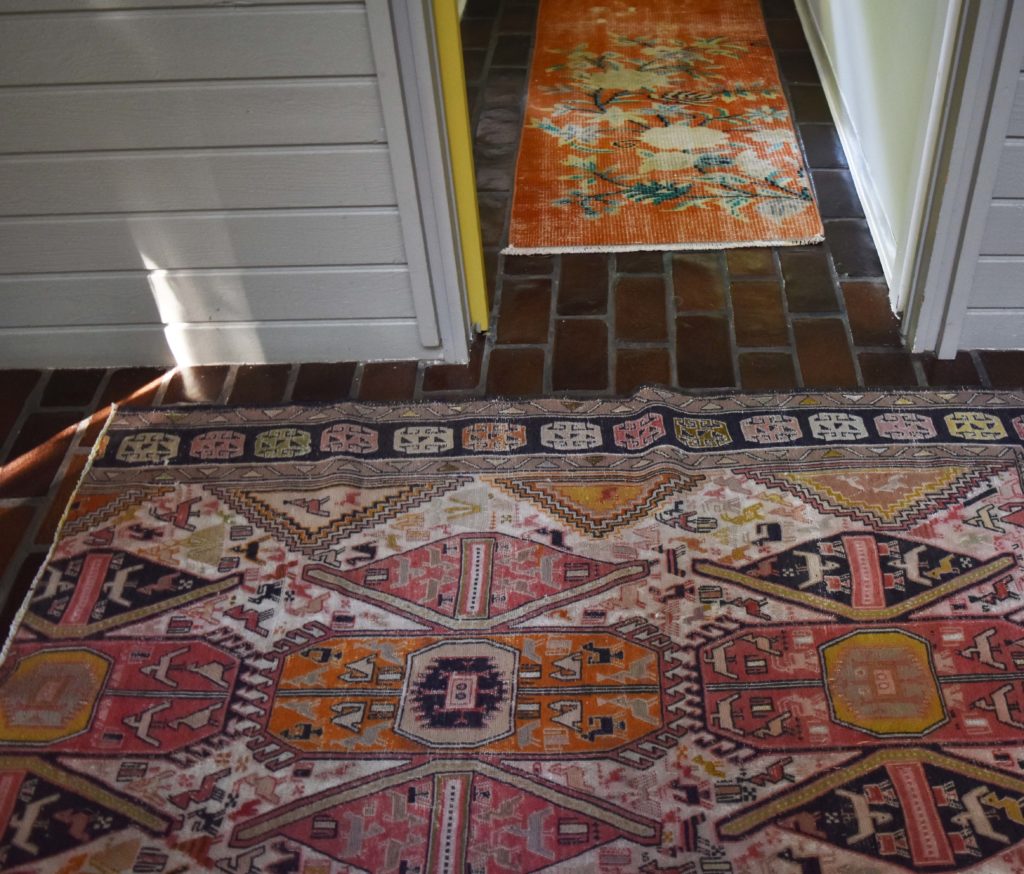 What do you think so far? I'd love your feedback!
There is only one week left in the One Room Challenge and I am really glad that I don't have toooo many things to do, because it's going to be a challenge with a broken toe.
Stay tuned for the big reveal next week and be sure to check out all of the other participants in the One Room Challenge. You can also easily browse on Instagram with hashtag #oneroomchallenge or #bhgorc.
*Brandi