We are half way through the One Room Challenge!
This week I tackled painting the walls, the ceiling and the window trim. I decided to go wild and paint the ceiling a color. I have always loved a painted ceiling, and this time I made it happen. Most of our house has wooden ceilings, and I wouldn't dare paint them, because they're beautiful. When I see someone painting a wooden ceiling, I cringe. Since it was already painted, I figured I was safe. I decided to go with the Brandywine color from Sherwin Williams, which is sort of like a Terra Cotta, but more orangey. I like that it mimics the color of the flooring. 

Next up is to paint the cabinet, pipe and radiator cover, add the new hardware, install the new faucet and mirror and paint the mural. I unfortunately waited too long to order the mirror and the estimated arrival date is June 25-29. The ORC ends on the 25th so fingers crossed that it arrives before then!
The pipe above I plan to paint the same color as the ceiling. However, it's a gas pipe, so I am finding conflicting info online as to whether or not I should paint it. Another option is to cover it with another cylindrical shaped something. I am still figuring it out!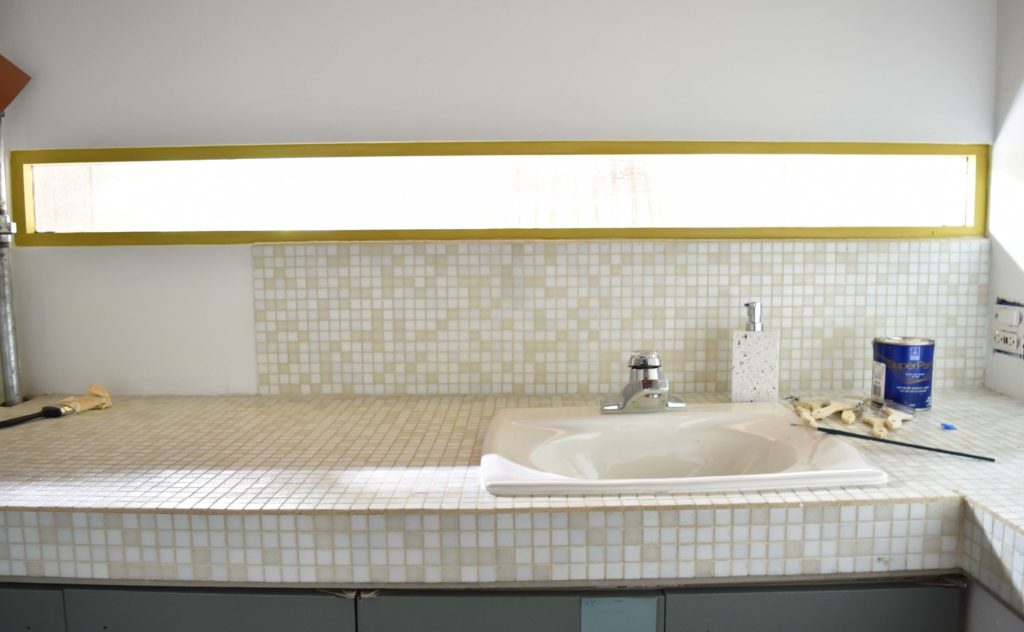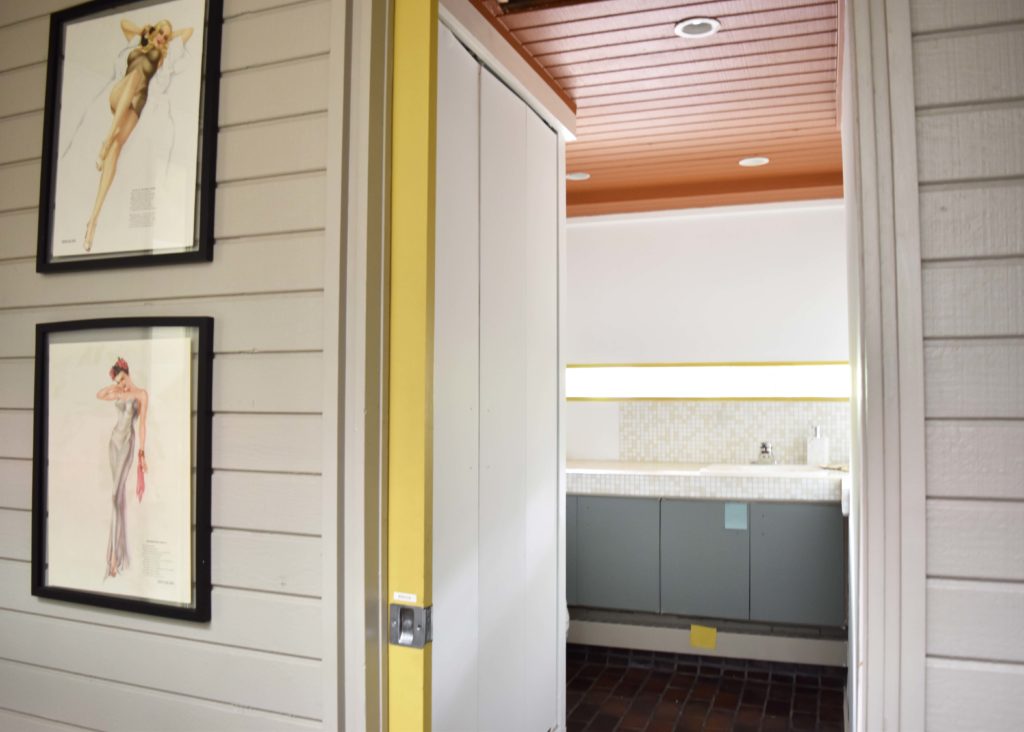 The cabinets will be painted the blue color and the radiator cover the green shade. So far I like how it's coming along.
What do you think?
Make sure to check out all of the other rooms posted this week for the One Room Challenge!