It's week two of the One Room Challenge! You can find my week one linked here. Last week I told you that I had six weeks to redo this room, but I found out it's actually 8 weeks! Because I have extra time, I decided to add this space to the project. It's our downstairs entrance that we use all of the time. I think that it just needs some fresh paint and new artwork. I really do love these Varga prints, but the frames are bent. You can't tell in the photos, but they are both bent at the top. I'll either re-frame them, or move them somewhere else. What are your thoughts on them?
The pocket door I painted alchemy several years ago, and I still love it. I'm excited to see it surrounded by more colors.
If I was going for a beach vibe, this painting would be perfect. Ha. It actually matches the before space perfectly. But I plan to paint over this (Sorry Dana, who ever you are that painted this!). I plan to paint colorful lines and shapes of some sort and will incorporate the painting of the walls on the canvas.
The window film will be replaced. I wish I could keep it clear, but this is a bathroom and what you see is the entrance, so that would be a really bad idea.
Paint chips and handles.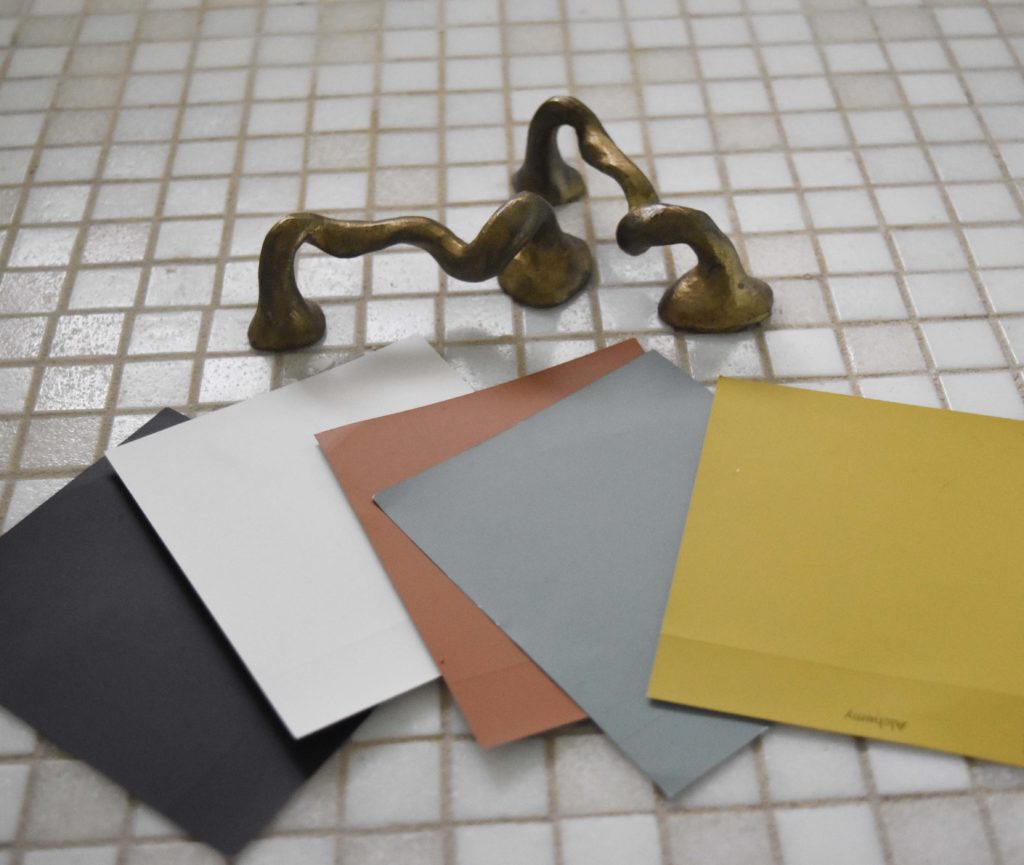 The counter tops, sink and flooring will stay. This goal of this redesign is to highlight the architecture of the room, and make it fun!
Be sure to check out all of the featured designers, and guest participants of the One Room Challenge. There is so much inspiration to find out there. And all we have is time right now, so click around and read lots of blog posts about design! Thanks to ORC and BHG for sponsoring this fun event.
*Brandi