I don't think I've ever made a fashion post, but there's always a first. You know that I love to decorate my house with vintage, but did you know I also love vintage clothes and accessories?
The best reason to buy vintage EVERYTHING is that it already exists. It's already here on this earth and you don't have to use any resources to make it. You may be noticing that us humans are really using up the resources of this planet (to put it nicely) and we need to make some real changes.
Plus you will look fly as hell.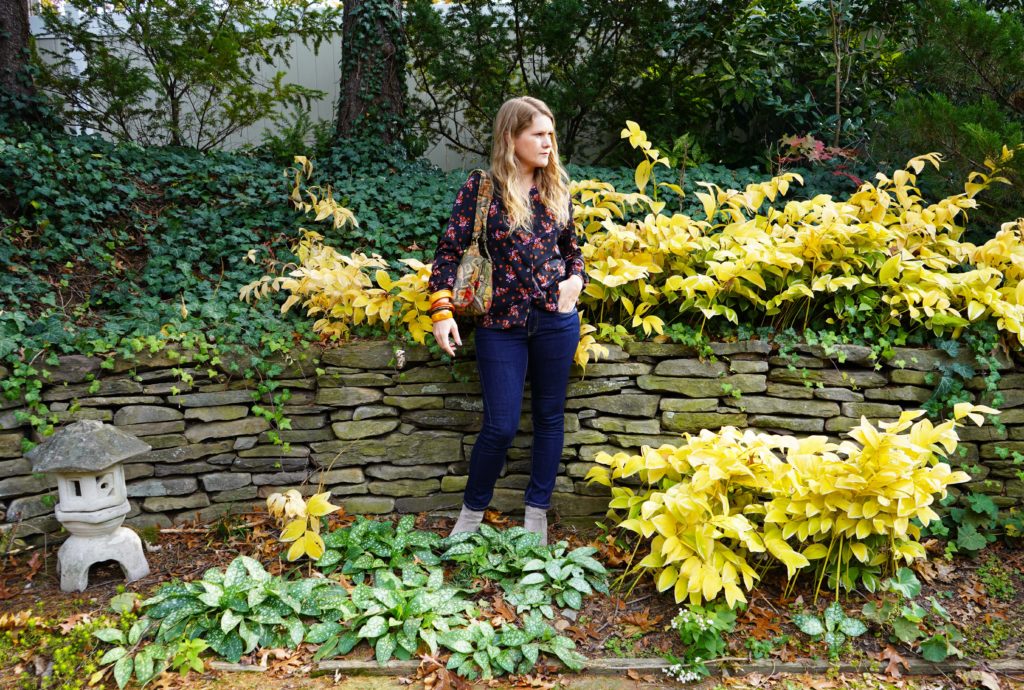 This polyester 70s shirt I bought at the Salvation Army in York, PA when I was in high school. I remember that it wasn't necessarily 'cool' to be buying thrift store clothes back then, but I did it anyway. I still love this shirt to this day.
I collect bakelite jewelry, especially bracelets and earrings. Bakelite was the first synthetic plastic.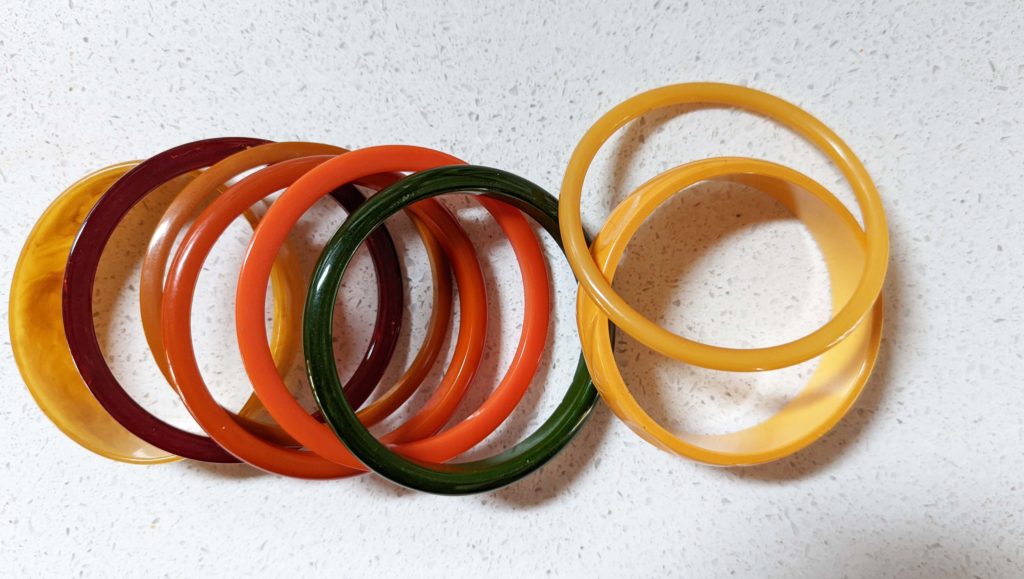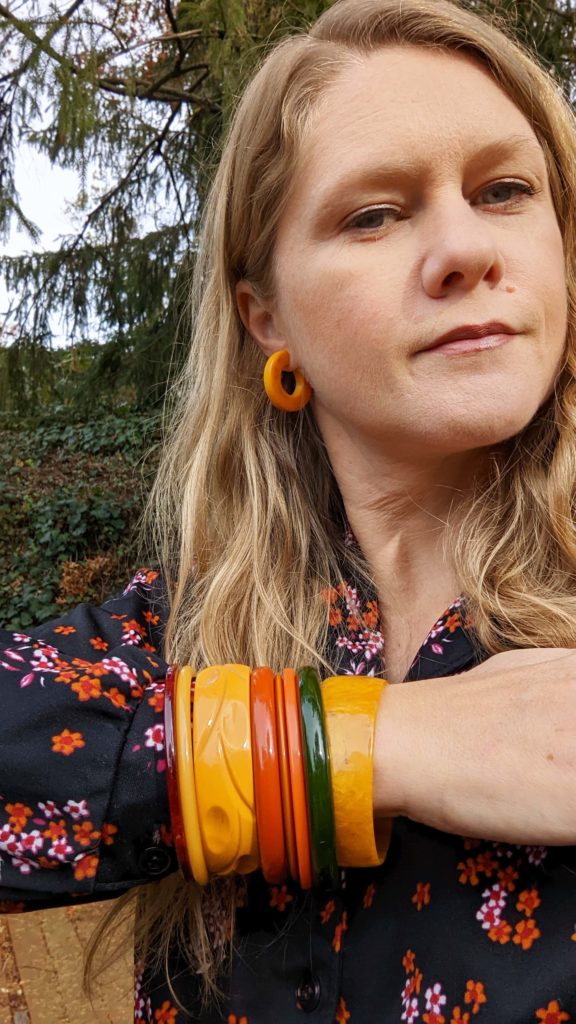 This vintage purse was found at the Upper Dublin Flea Market that our township holds once a year. The fabric is chenille and it's so soft. The colors and texture are gorgeous.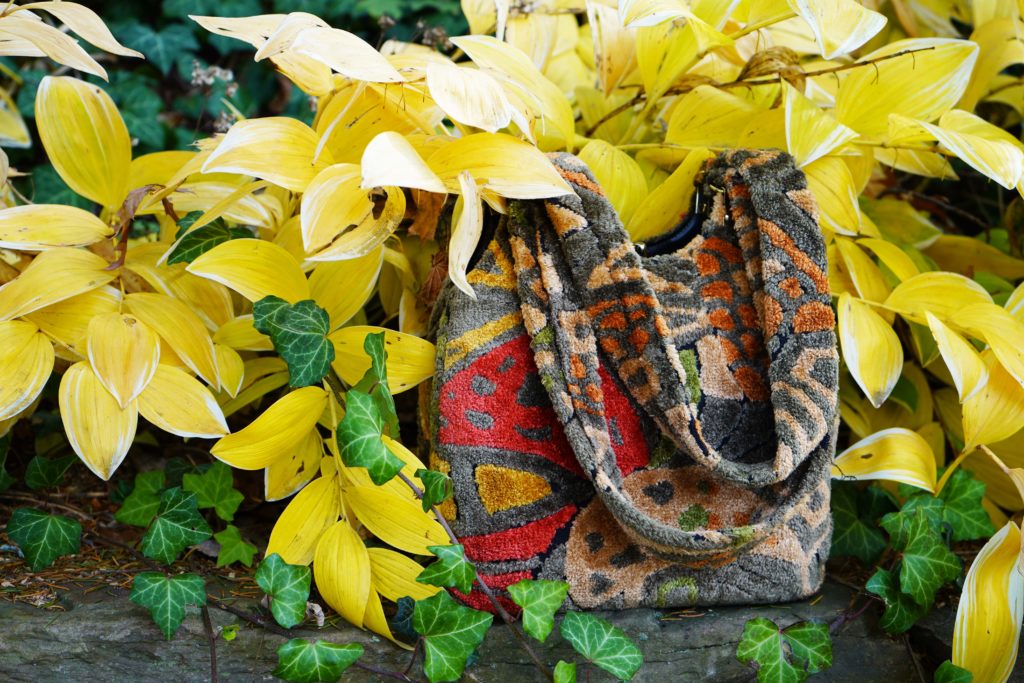 Creating your look with vintage pieces will ensure that it's 100% unique and you. Plus you will look awesome.
Here are some local vintage and thrift store sources:
Some of my friend's shops:
Some non-local sources: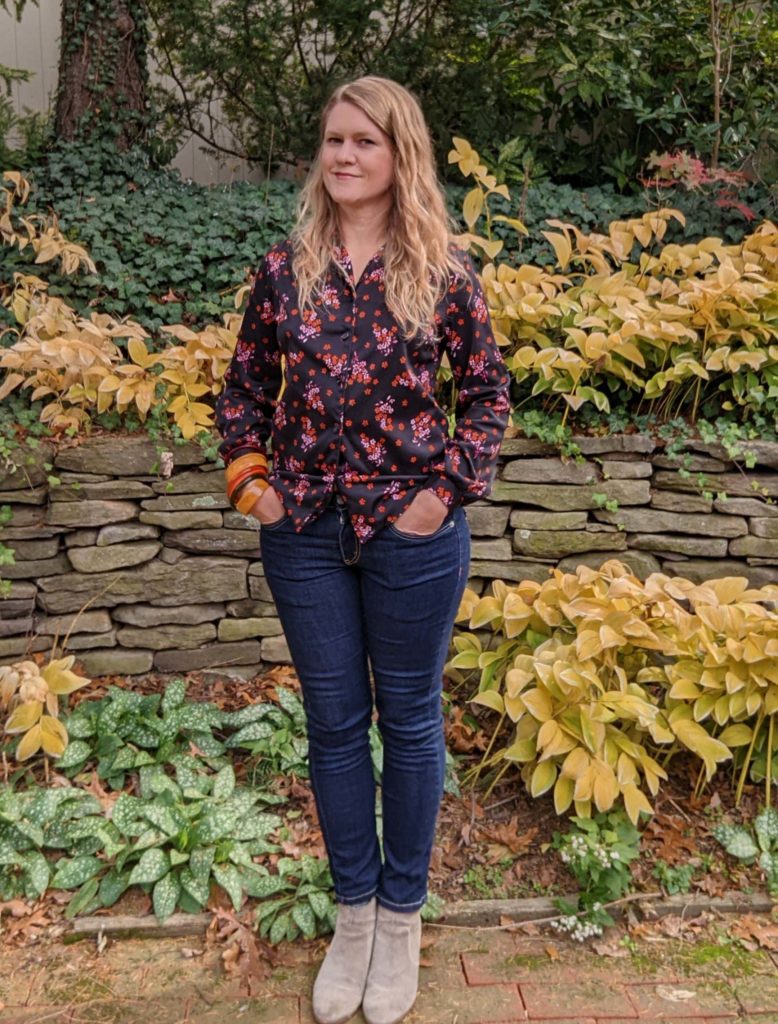 Comment below with your favorite vintage shops.
*Brandi