I love to use my collection of vintage items to create seasonal decor. I want to share with you how I do it so that you can give it a try. See what you have already in your house that you may be able to use to decorate your home this fall.
First, I collect things things as I find them. Over the years I have collected a ton of vintage candle sticks, vases, planters, etc… for really cheap. My favorite sources are flea markets, thrift stores, estate sales, and yard sales. You can pick this kind of stuff up for like less than $5 each. I especially like to find things with cool textures, colors and anything made of brass or milk glass.
Flower Arrangement
You may be surprised to find out that I made an arrangement from fake flowers. I usually use real flowers, but I was at the craft store looking for something else and saw these very beautiful flowers for 60% off and decided to use them. This way I can actually still use this for Thanksgiving and it won't die by then. Hooray for practical decisions.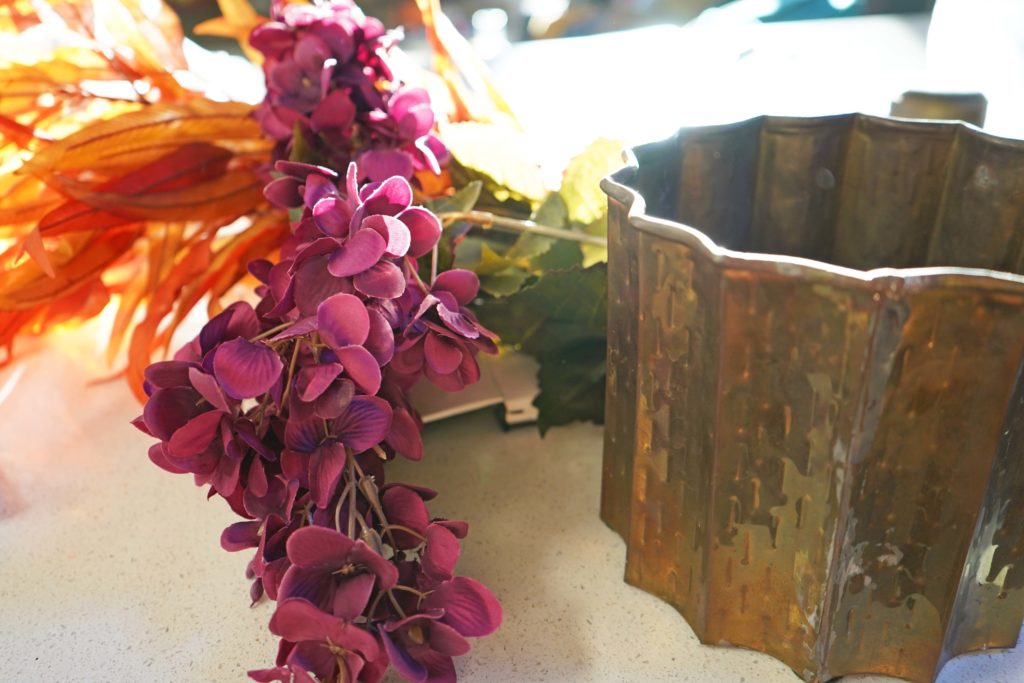 I started with a vintage brass planter that I picked up for a good deal this past summer. I really loved the shape and texture of it and it was brass so it checked all of the boxes of something that I love. The stems of the fake flowers I either bent to fit inside, or if the stem was too long I cut it the wire cutters.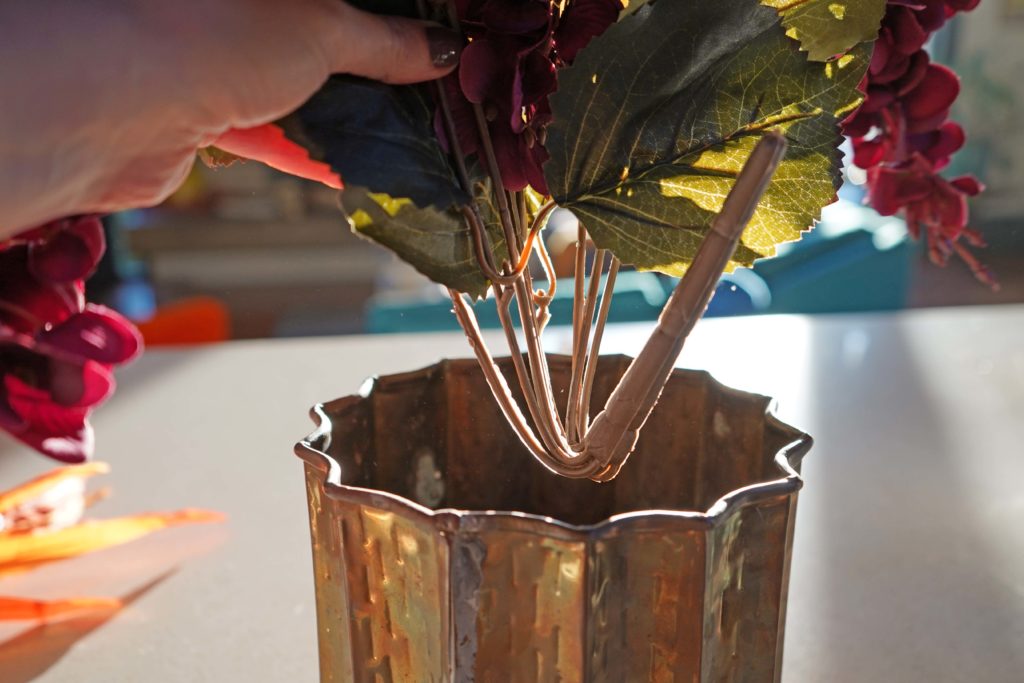 The key to a good arrangement is to make sure it's low enough for the vase or container. If you are using it on a table you want to see each others faces without having to move it.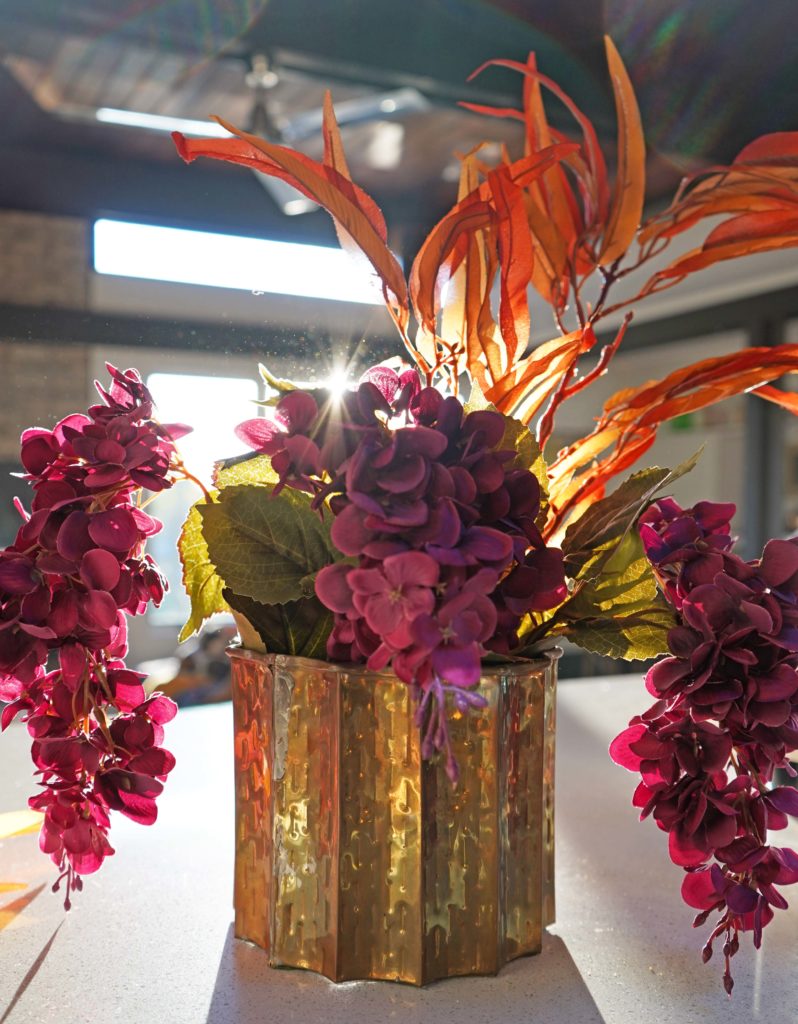 And voila, a flower arrangement that will last forever.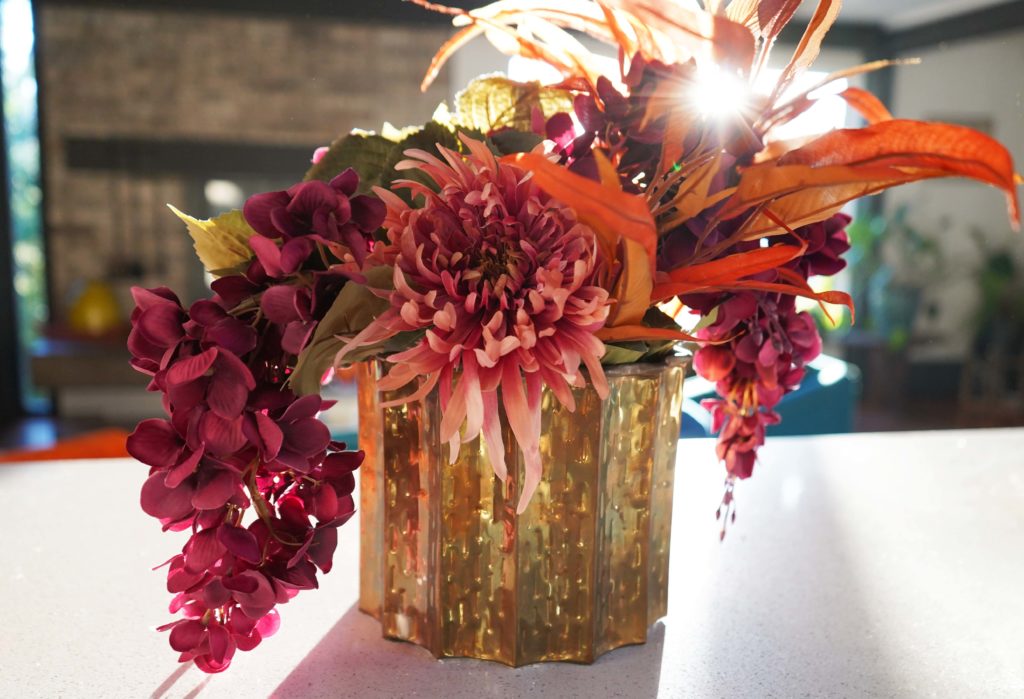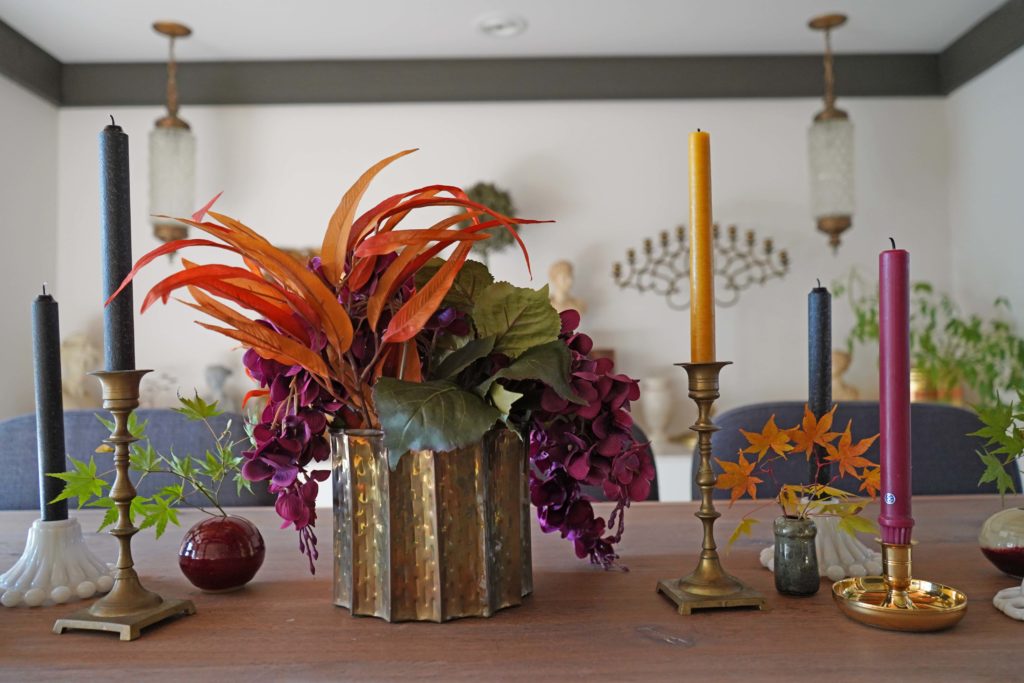 Decor Tips
An easy way to make a tablescape is with candles and flowers. Here are some tips.
1) Pick up candles in fun colors, especially when you see them on sale. Half of these are from grocery stores. Handmade candle brands I like are Mole Hollow Candles and Root.
2) Collect vintage candle holders and vases from thrift stores, flea markets, yard sales, etc…
3) Tiny vases make decorating SO easy. Plop in a tiny tree branch or single bloom.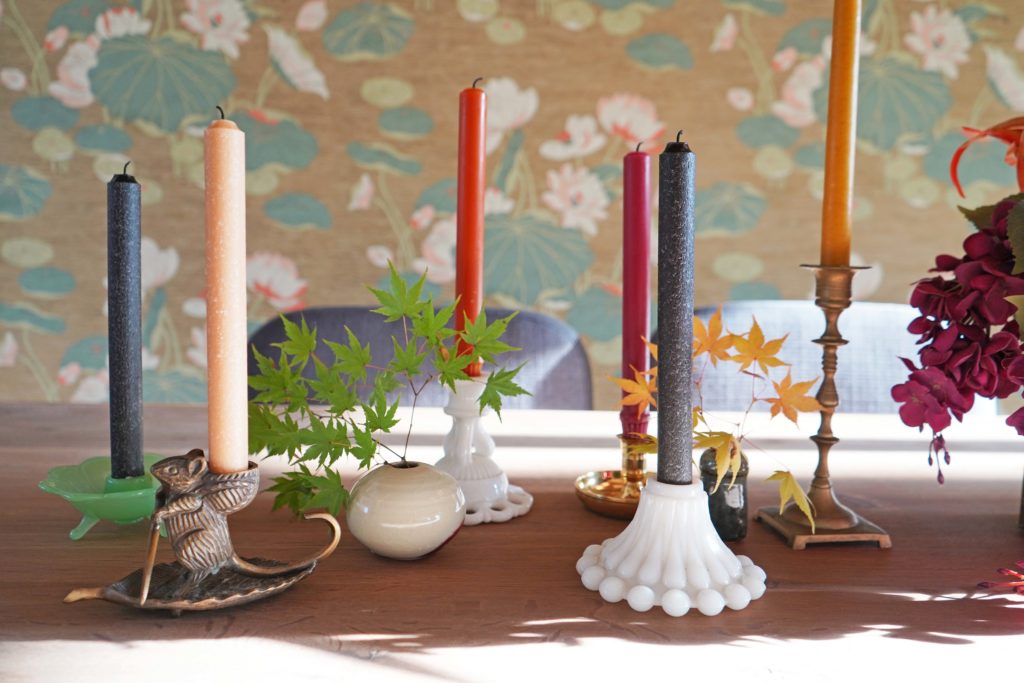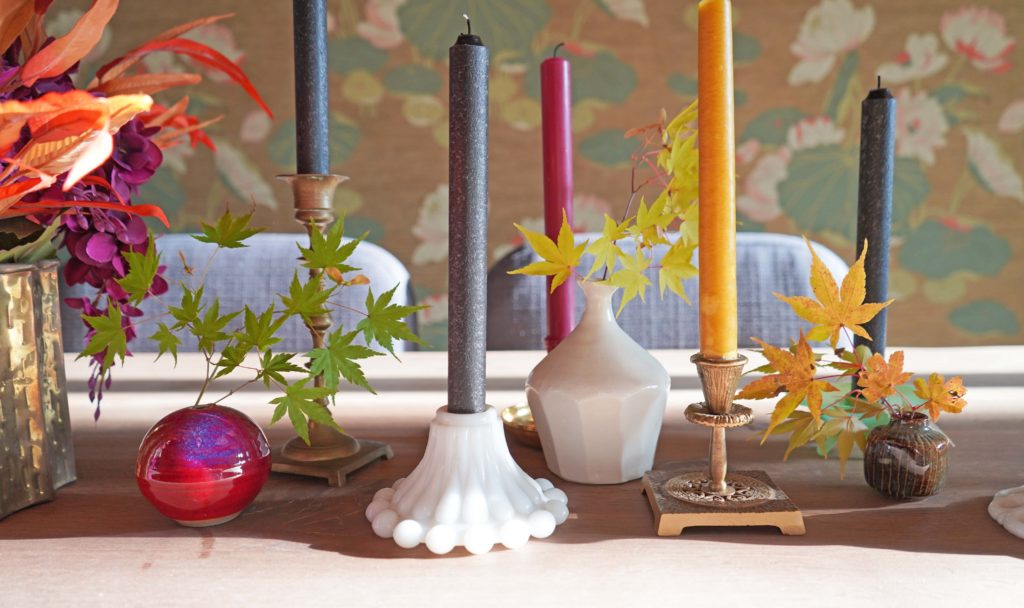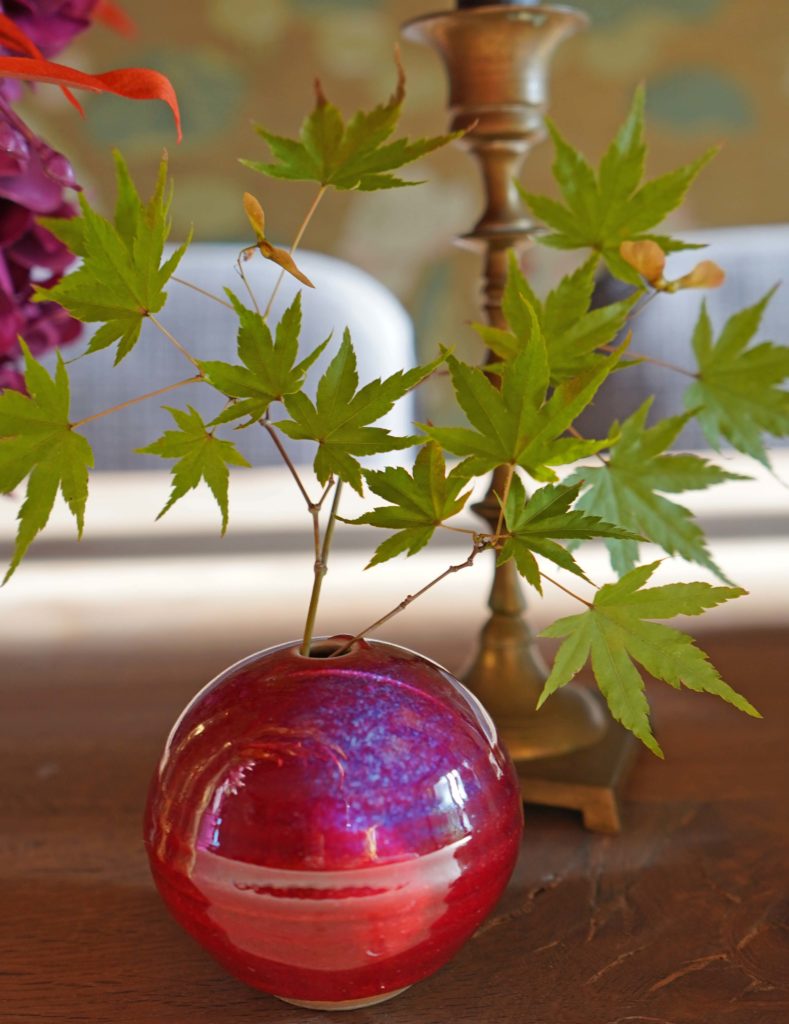 Here are a couple of past tablescapes that I made using vintage pieces from my collection.
This table used leaves from the yard, brass candle sticks and brass birds. I also used my favorite vintage amber glasses which I use each Thanksgiving.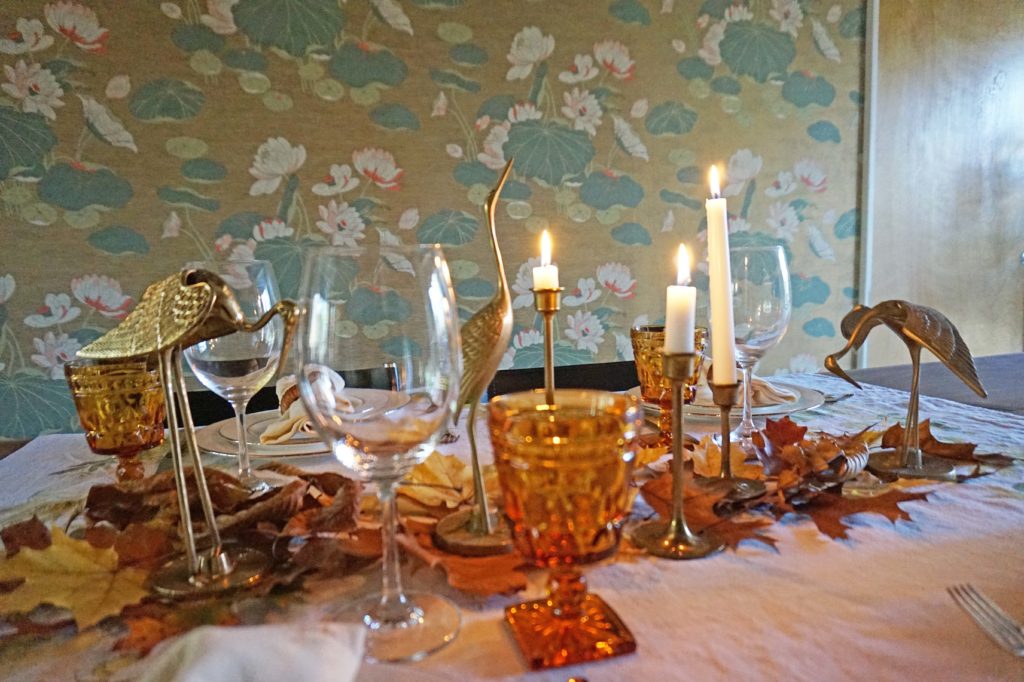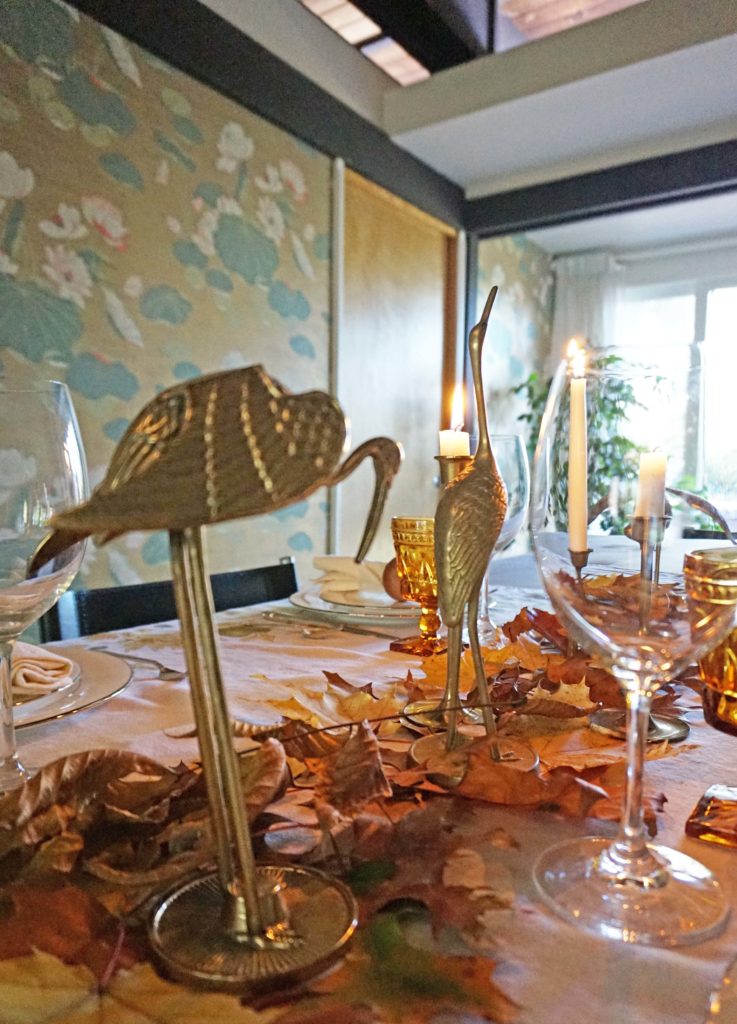 This tablescape was made with my milk glass collection and coleus that I snipped before it got too cold. I also used my purple vintage glasses for this one to add more pops of purple.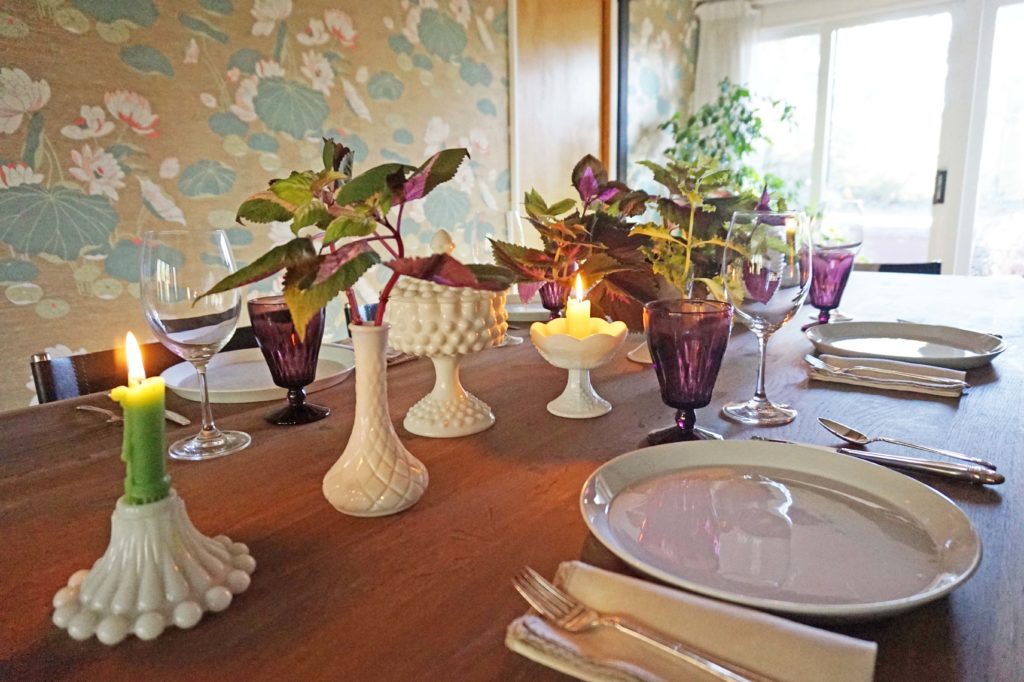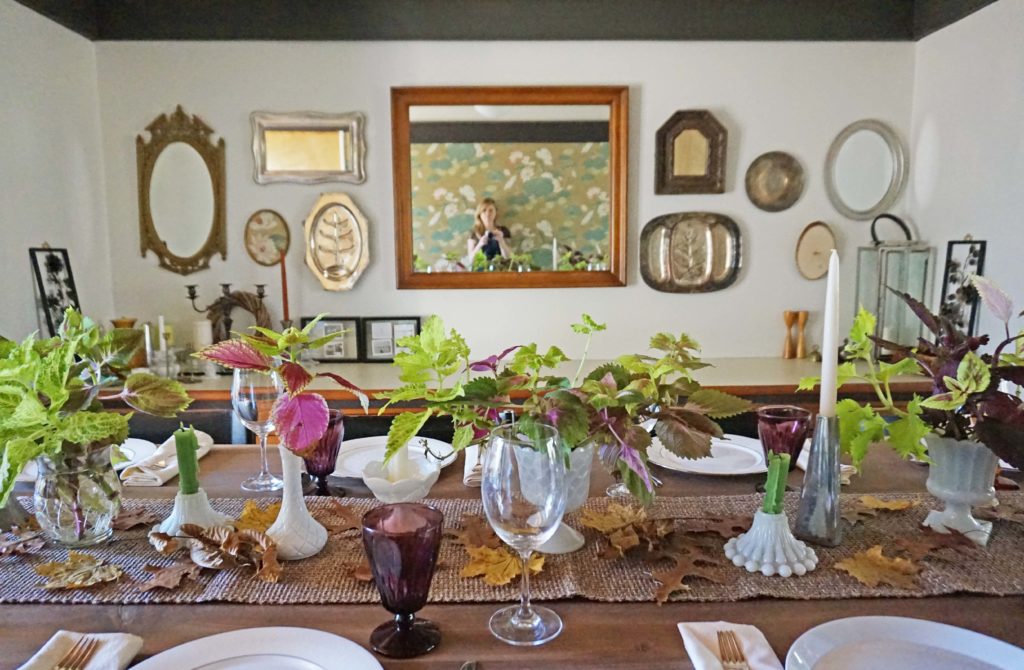 I made this tablescape with a neutral palette using white and wood. All of the wooden pieces are vintage. I combined vintage wood candlesticks and objects with white candles, milk glass glasses, and pumpkins and gourds.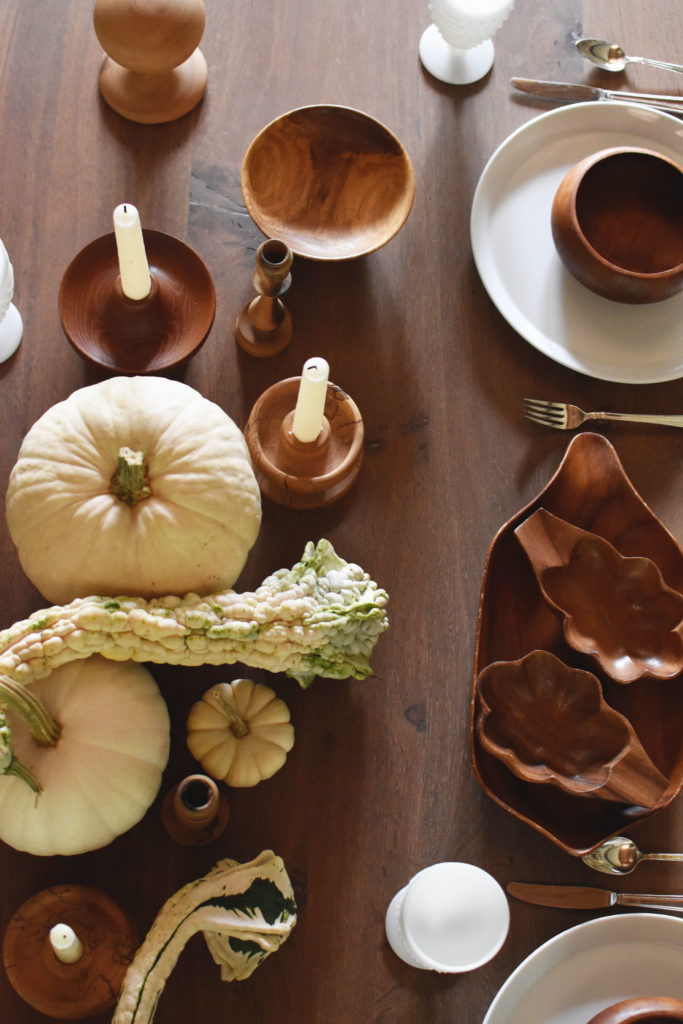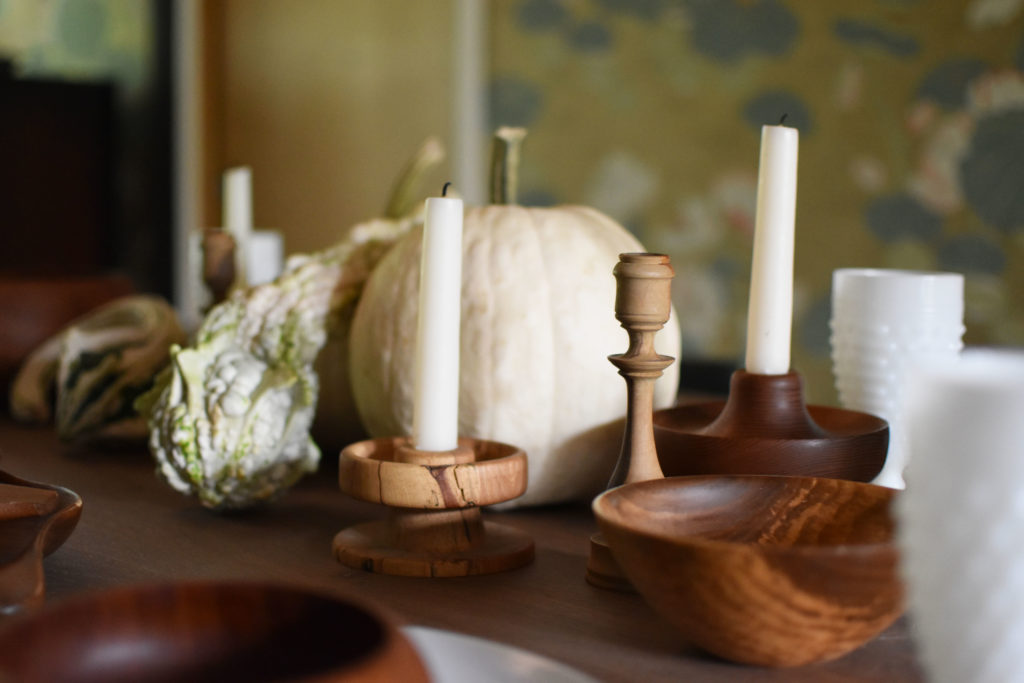 I hope these ideas and photos inspire you to decorate your home and table for fall.
*Brandi