Hello again. So… not much has changed in the last day and I am still way behind on this One Room Challenge. But I did just figure out a few small details and made an inspiration board.
I am going to take advantage of the skylight and add a few hanging plants. Maybe not this many, but wouldn't that be cool?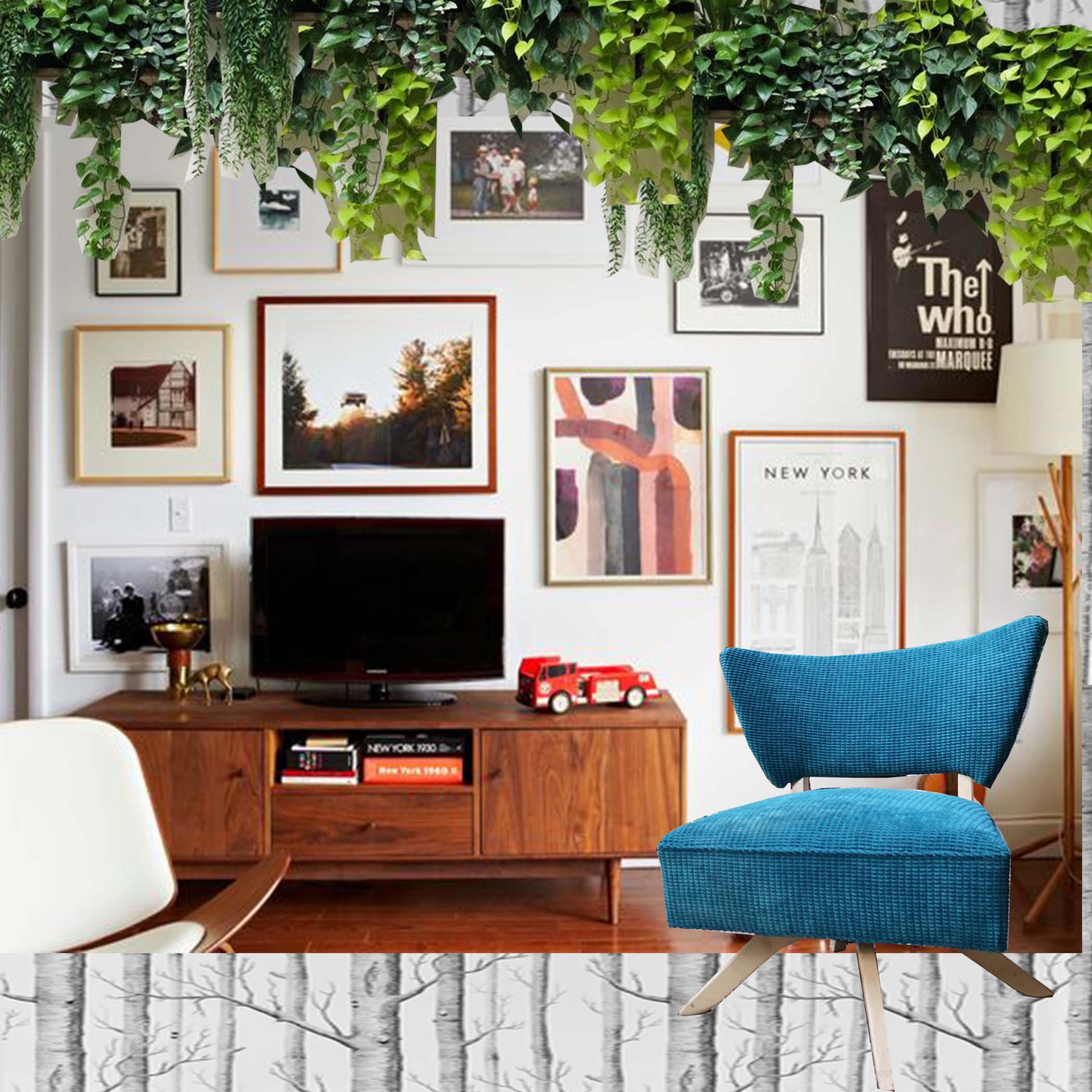 The above credenza/wall pic (center) is from a Cup of Joe. The blue chair above I already have. It was actually an estate sale find that I had reupholstered. It was for sale in my now closed online home shop. I schlepped that darn thing to no less than 3 markets and it never sold. So now I am keeping it and it looks great! I am going to try to make the TV look like less of a focal point on the wall by adding art around it. I may also move my cutting table and use a credenza instead.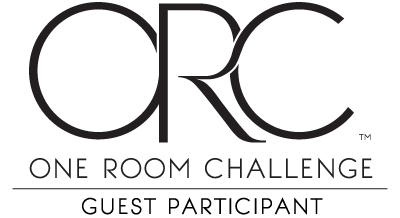 I am still trying to decide on the floor. I want to do cork, but I got a sample and 'tested' it by trying to scratch it. It scratches more easily than I'd like so I need to keep looking. Oh no pressure, just have only 3 more weeks to figure it out AND install it. Yikes.
Don't forget to follow along and see all of the other guest participants.
You can find my Week 1 post here, and Week 2 post here.