Wow, I'm really killing it with this One Room Challenge. Just Kidding. I'm not. Let's just say that most of the things I've checked off my list have been because I've just eliminated them from the equation.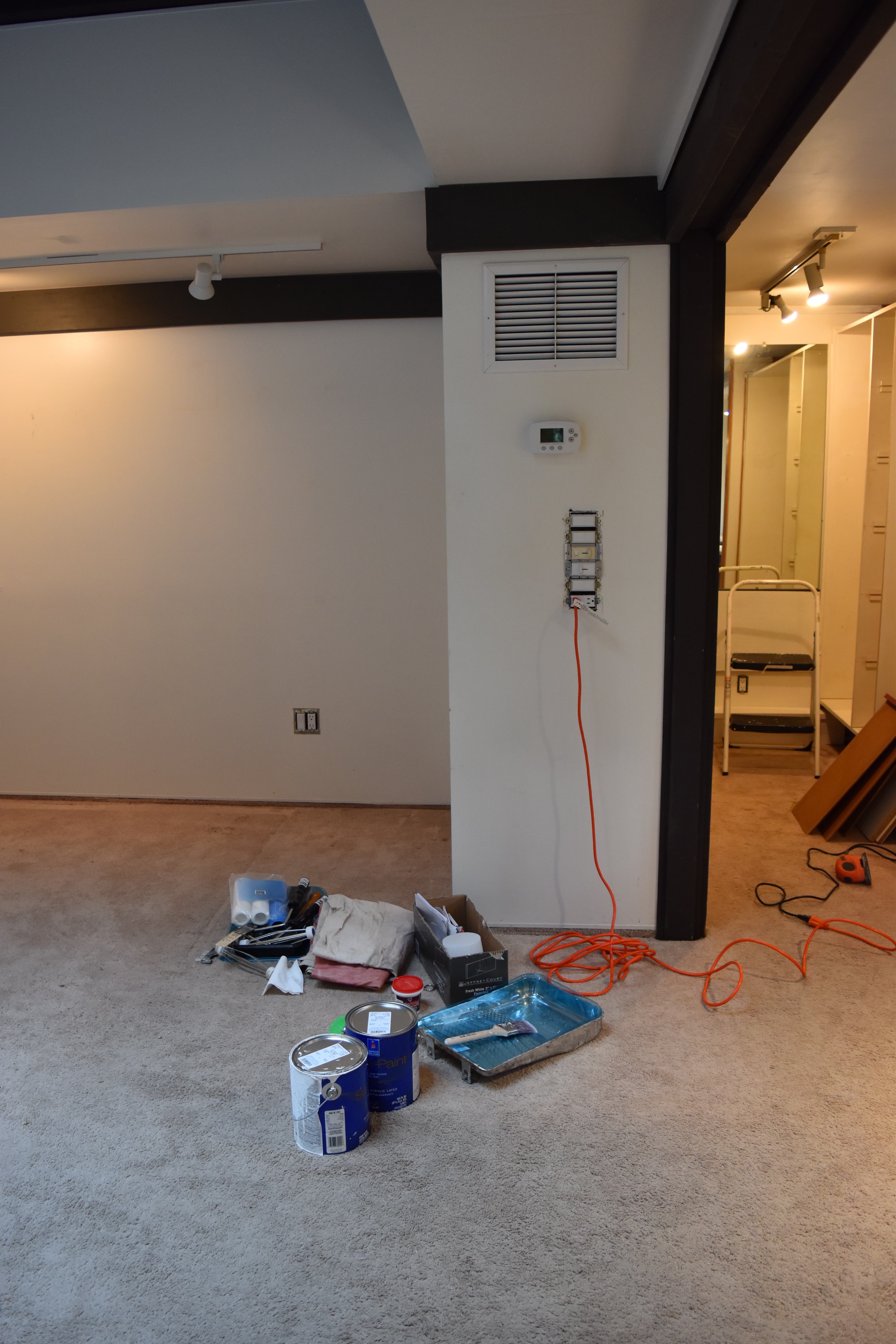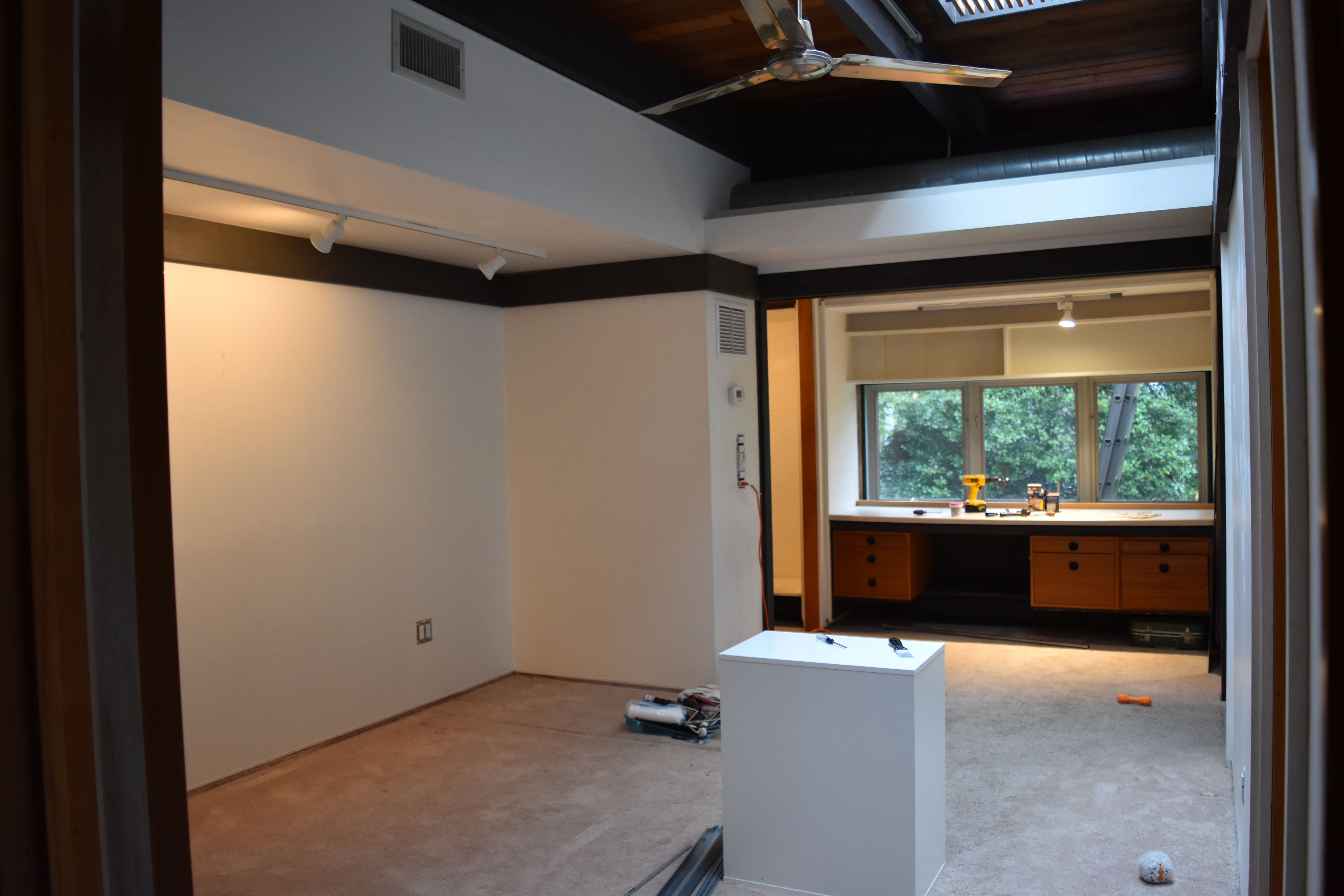 Ripping up carpet – done. Installing new flooring – done. Replacing track lighting with real lights – done. Or actually I decided that meeting this timeline just wasn't going to work without spending every waking weekend (and weekday), and I just needed to chill out a bit. I can't tell you how happy Dave was when I told him this two weeks ago. Ha. I also needed to stop spending so much money if we're going to be honest. The bathroom was a lot and we also need to have our entryway rebuilt, and need tree work, and a driveway resurface, it is just adding up! The floor can wait.
So what have I done over the past two weeks?
The first step was to take everything out of the room. And I mean everything, even curtains and all. I find that once you see the space empty, it is easier to come up with new ideas, or realize what you really did or didn't need. And guess what, this step is free! A lot of what I'm doing in this room is just edit what I already have. I didn't buy much at all, but in the end it is going to look like a room that actually looks like a guest room, instead of just a messy craft/sewing room.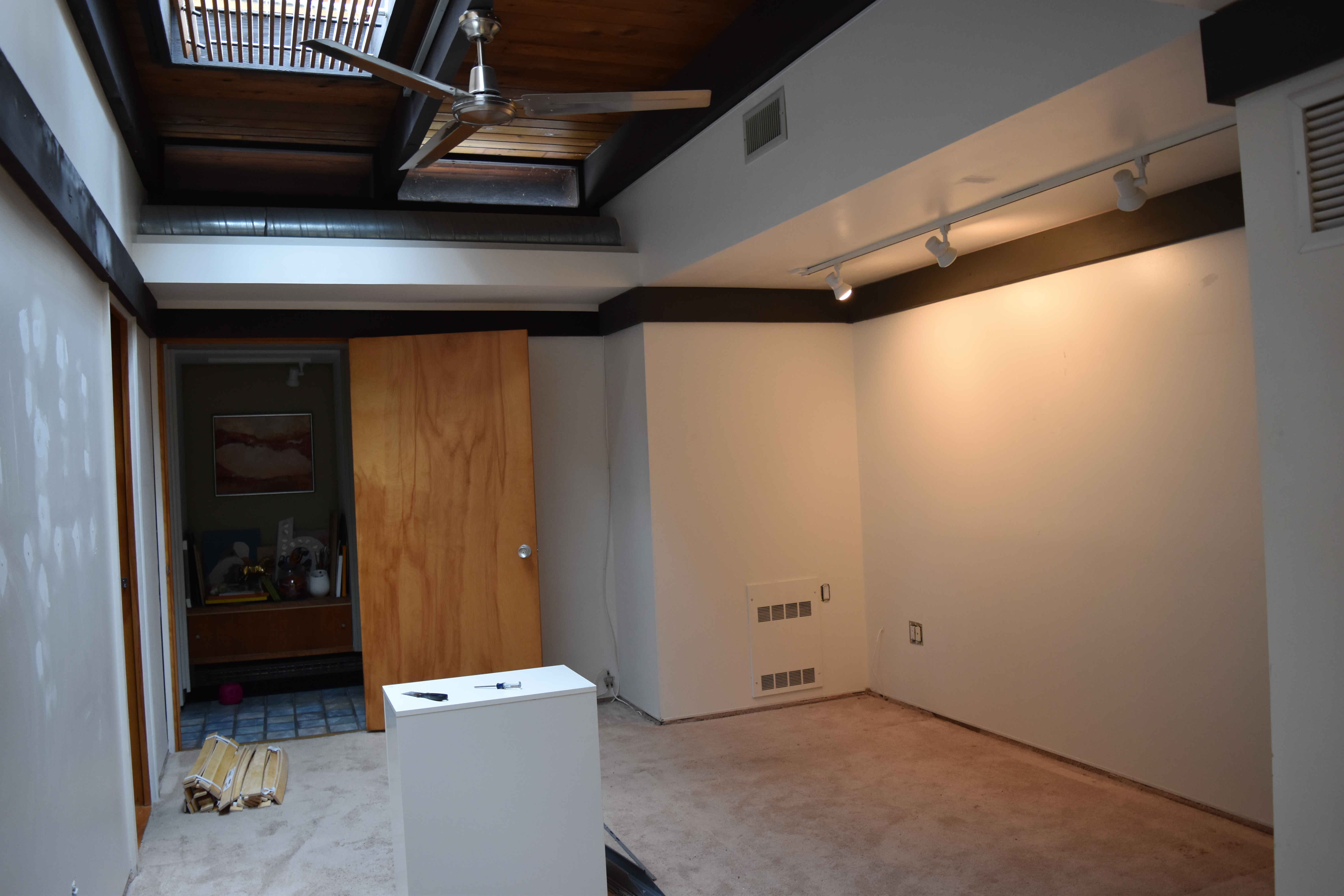 Second step was patching the walls and painting. Everything got a fresh coat of my favorite white, Marshmallow from Sherwin Williams.
And now I am on to the last step, putting everything back together. Previously I had three areas in the actual room for sewing. Since I didn't want this guest room to scream "craft room" I have removed one of them completely, moved another to the closet and the third area remains. The remaining sewing area is below.
Once I took everything out of the room, including curtains, I noticed what a great view this room has.  Minus the ladder, which I'll move for the 'reveal' next week. I plan to get some roller shades that roll up and out of the way so that you have a great view of the side yard.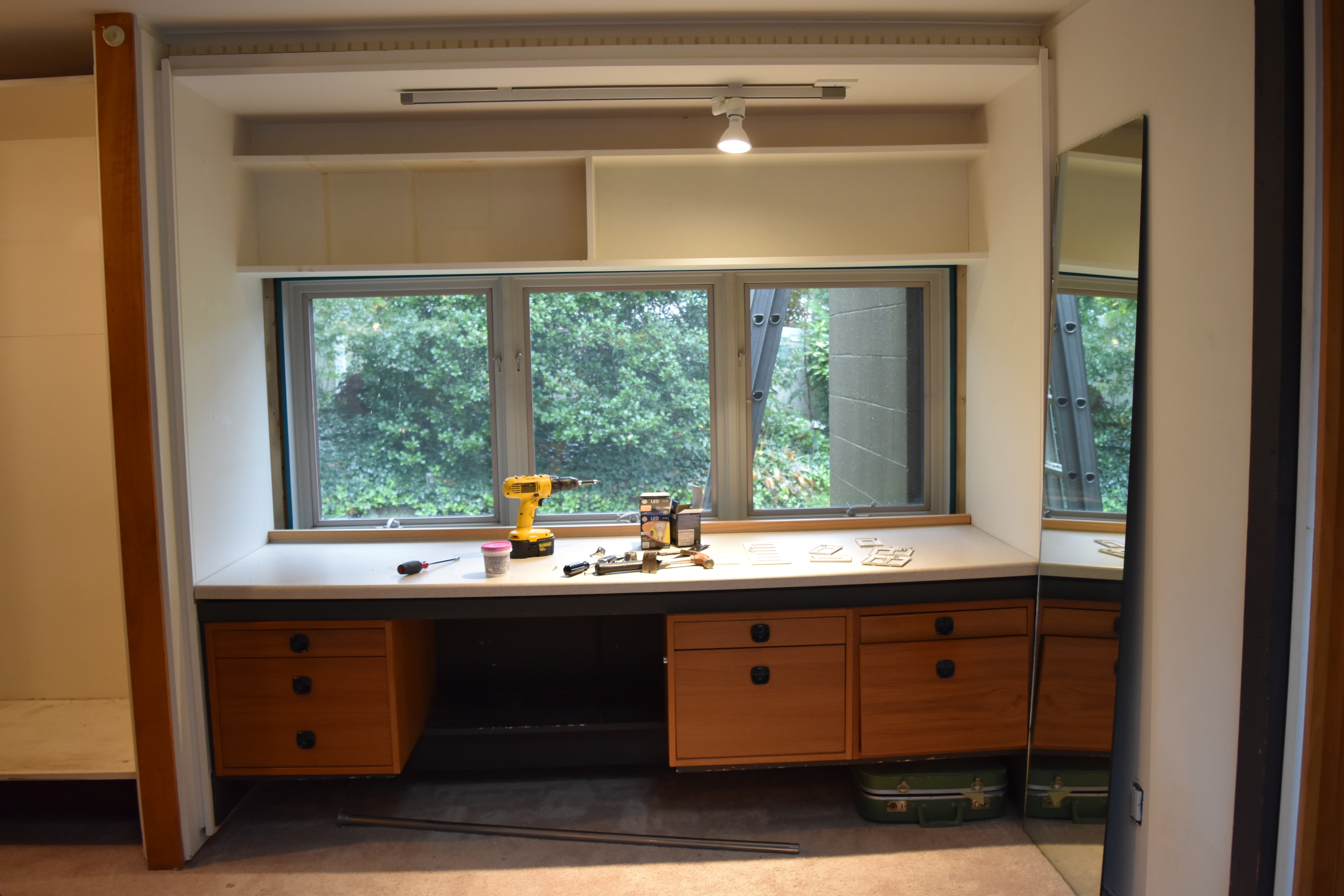 Be sure to check out all of the featured designers, and guest designers this week. Most are way ahead of me so you will see some real progress if you check them out!