I am getting close to the end of the Spring 2021 One Room Challenge and it's all starting to shape up! I am actually writing this blog post from the space and it's such a great spot to chill. Even though it's not finished, we have been enjoying the hell out of it. Winnie is enjoying it too!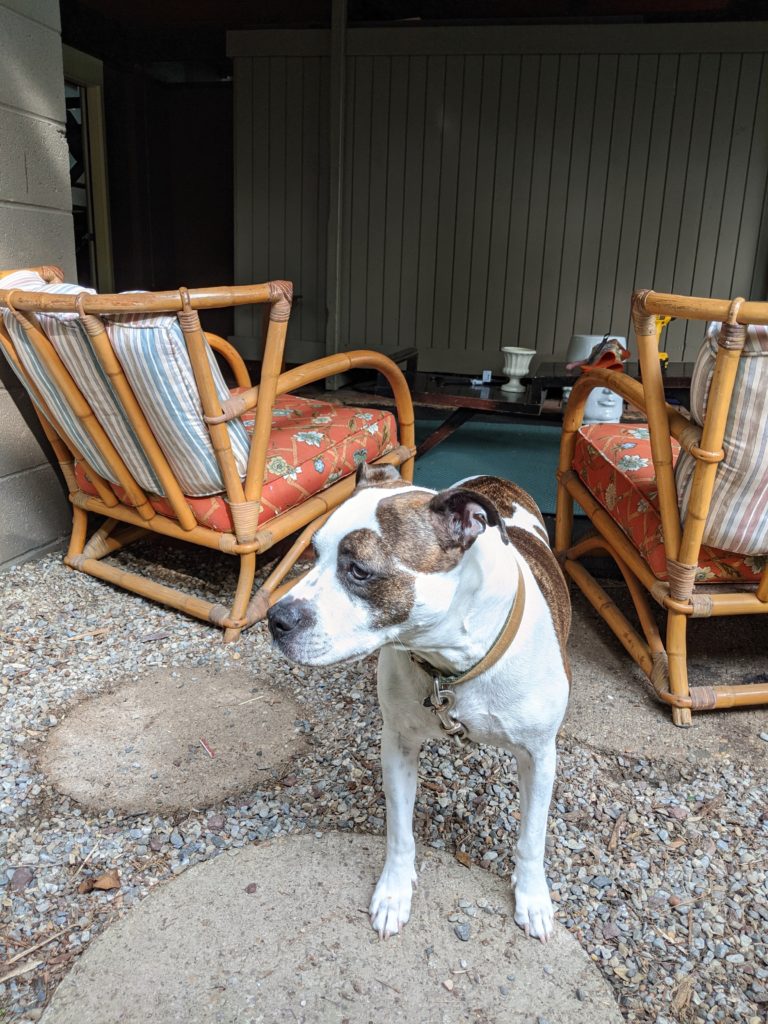 I was recently asked why I love orange and teal so much (because my house is already full of it) and I don't really know why. I mean, I just love it. It's the best color combo in my opinion, and I really should branch out a bit. I swear that I didn't intend to make this space orange and teal, but when I uncovered the seat cushions and the orange/teal floral fabric was staring back at me, I had to keep it. I will eventually recover these chairs, because the fabric is not in ideal shape, but it still has some life left in it. Not everything has to be shiny and new and I like a bit of age to pieces.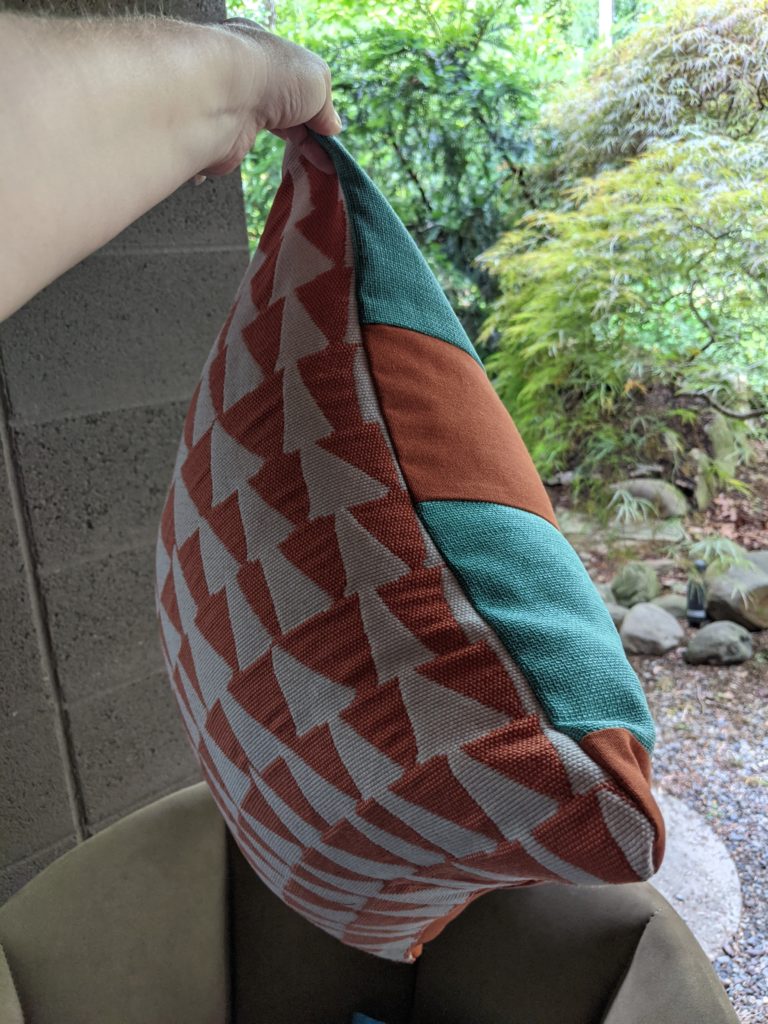 I made a few pillows for the space that I love. In all honesty, a lot of times it is more expensive and definitely more time consuming to make your own pillows. Trying to sell what you've made is even harder! It cost the same in materials to make them, if not more, than buying them off the shelf and of course it takes way more time. But this way I get to make them 100% unique and 'me.'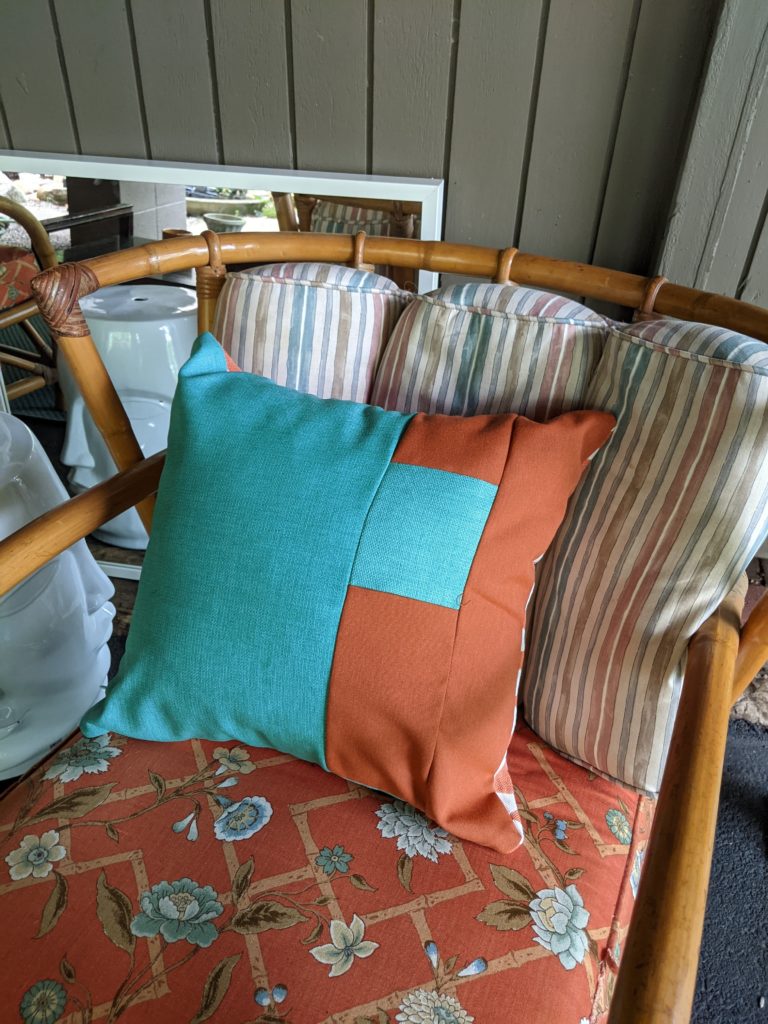 The coffee table I decided to use I've had since college. My roommates and I bought it at a second hand furniture store on Baltimore ave (WAAAAYYY before Jinxed was there) and then carried it two blocks to our house. We rented an awesome row home in West Philly at 46th and Baltimore in 2000-2001. These ladies (both named Jen) are awesome and I'm so grateful for science that we get to hang out in real life again. Getting back to the coffee table, it needs some serious work. The middle is falling apart and it needs a coat or 10 of paint. But for now, it works.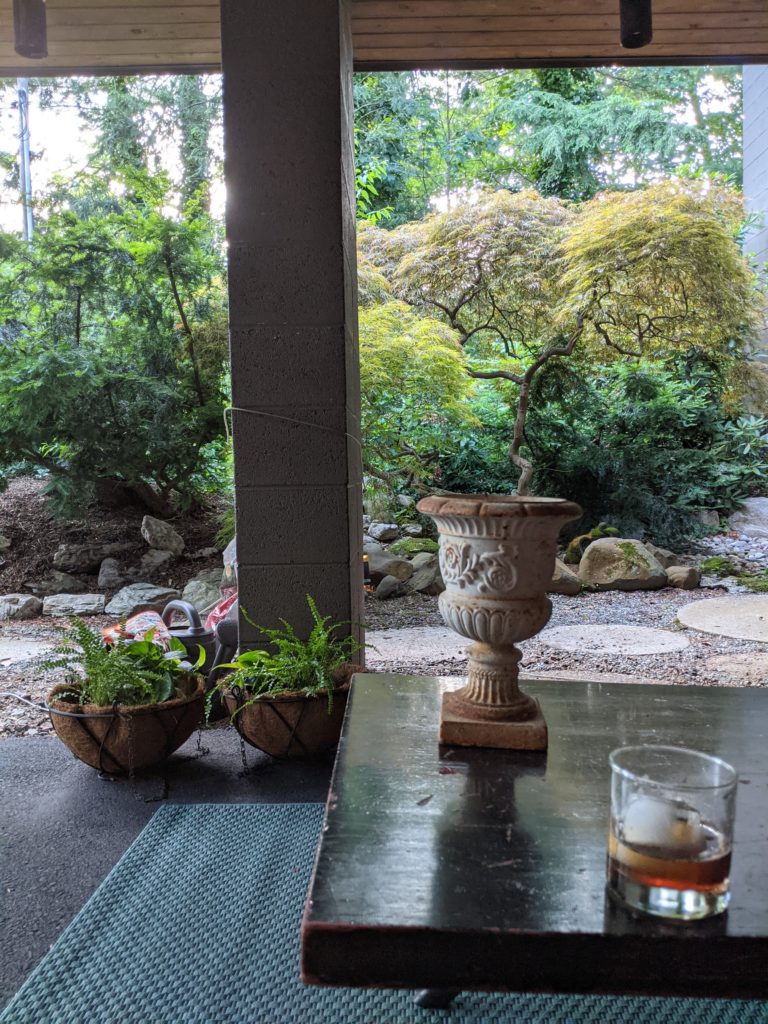 This view is just simply amazing and I love the way the light filters through the trees and into this space. I already had the urn planter above and the two black iron hanging baskets. I just added an insert, dirt and some plants. I decided to use house plants in the hanging baskets and am going to try to overwinter them in the house.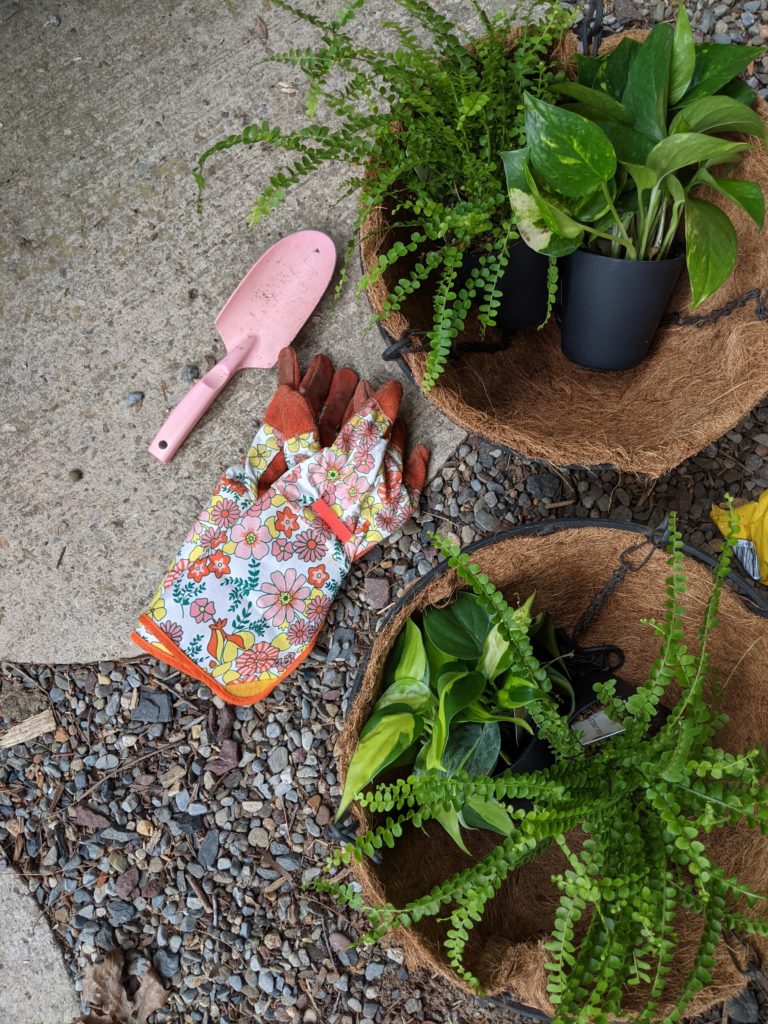 It's been hard to find an electrician (my usual one is on medical leave), so the new lighting will most likely not be finished in time. I will be replacing the light below with a ceiling fan to (hopefully) keep the bugs away and to keep it cooler.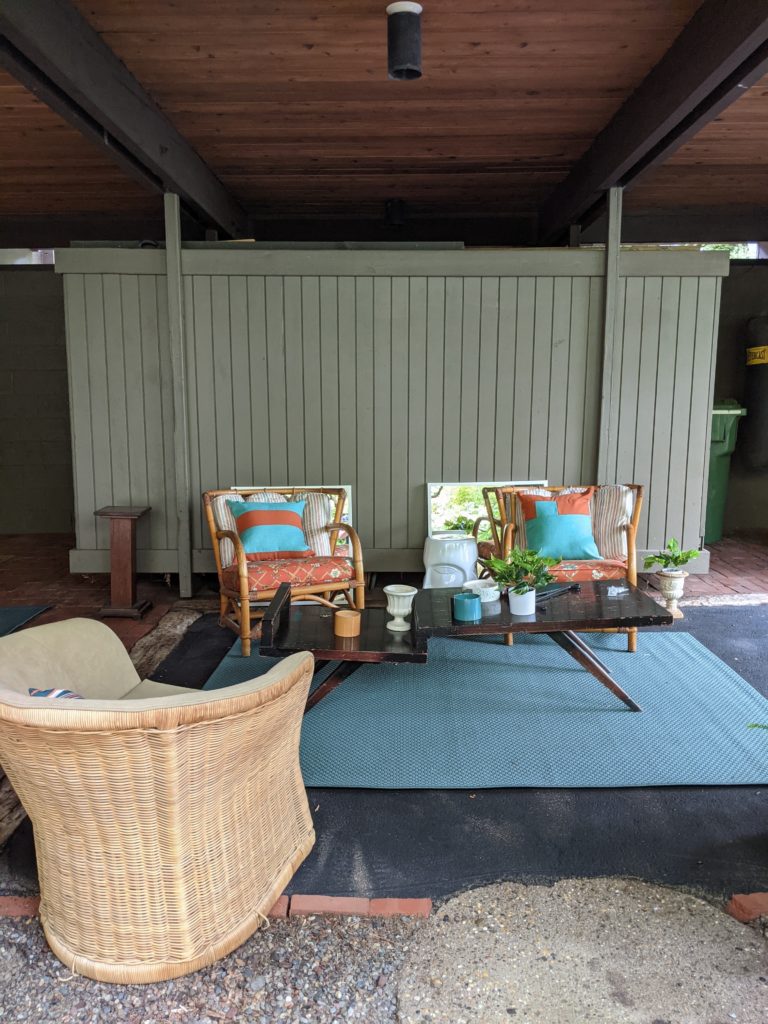 You can see a bunch of the pieces of the design in this post, but remember it's not all in the right place or finished. That wicker chair is going to be recovered and I can't wait to see it! I am thinking of using the turquoise fabric. I also picked up a bamboo sofa today to add to the mix!
What do you think so far? You can see the general vibe, but once everything is in place (with all the plants added) it will look amazing.
Be sure to check out the other guest participants (that's me) and featured designers.
*Brandi