By now you know I am a huge fan of flowers. But did you know you can force bulbs indoors? You can plant paperwhite bulbs inside to bloom this winter and it's actually very easy.
I bought these bulbs at Primex in Glenside, PA. If you haven't been there yet, you have to go. And no this isn't sponsored (none of my posts are!), I just blog about things that I genuinely like and purchase with my very own money. I love them even more now, because they graciously donated a bunch of trees to our township due to all of the tress we lost during the tornado.
For this project you will need paperwhite or narcissus bulbs, small stones, and a container to put them in. I used vintage from my collection.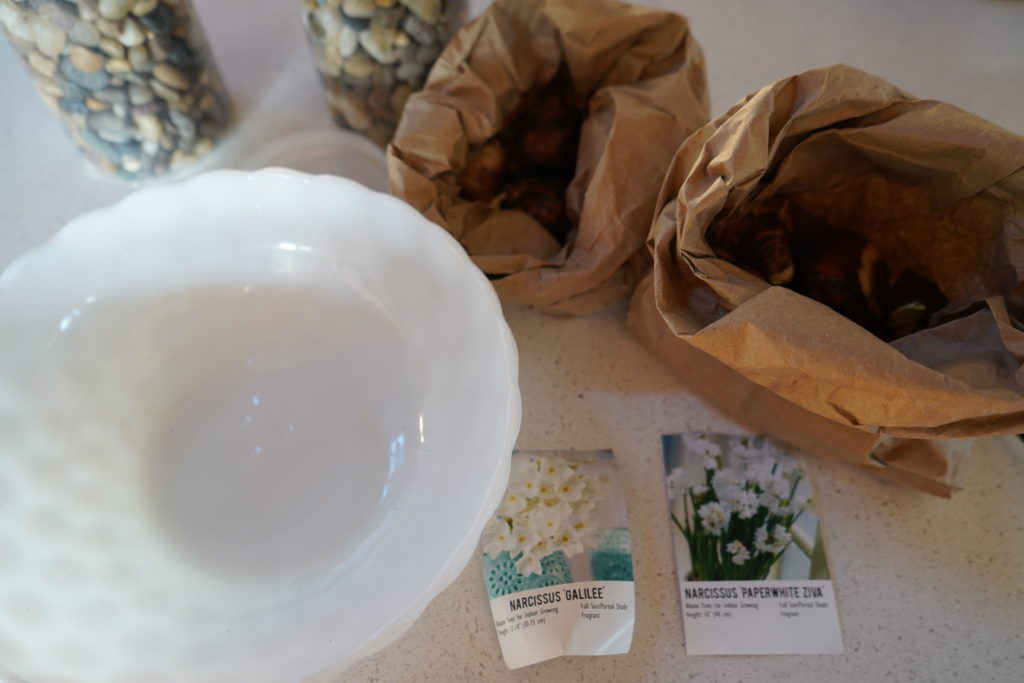 Start by filling the bottom of your container with the small stones.
Then place the bulbs in the stones, with the tips facing up and the end facing down. The end is usually bigger than the top.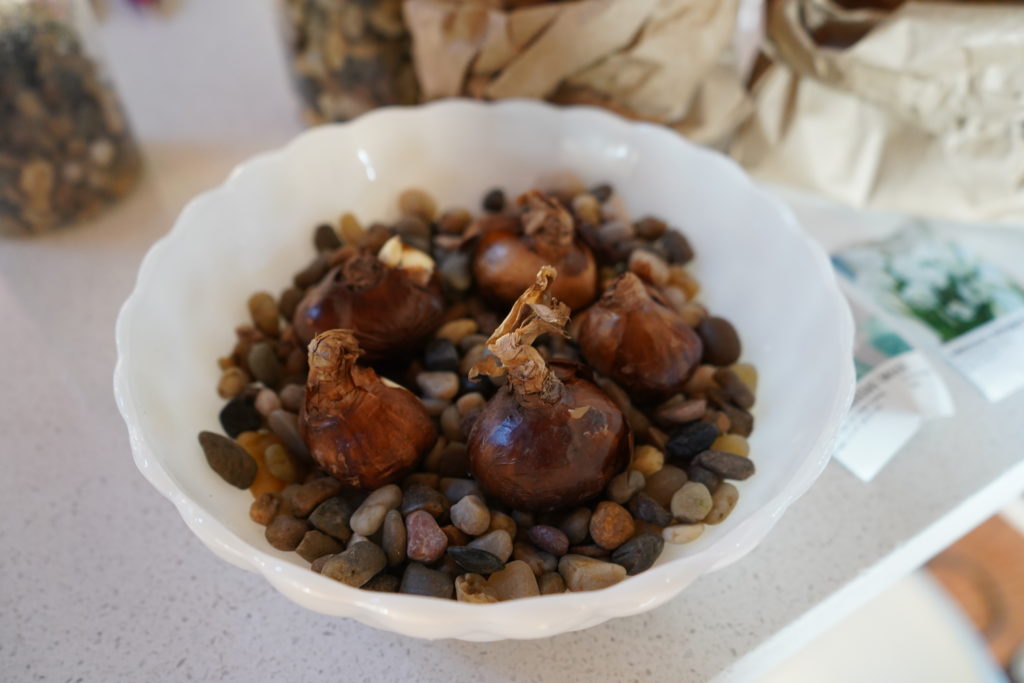 Then fill in with more stones to help anchor the bulbs so they have some support when they bloom.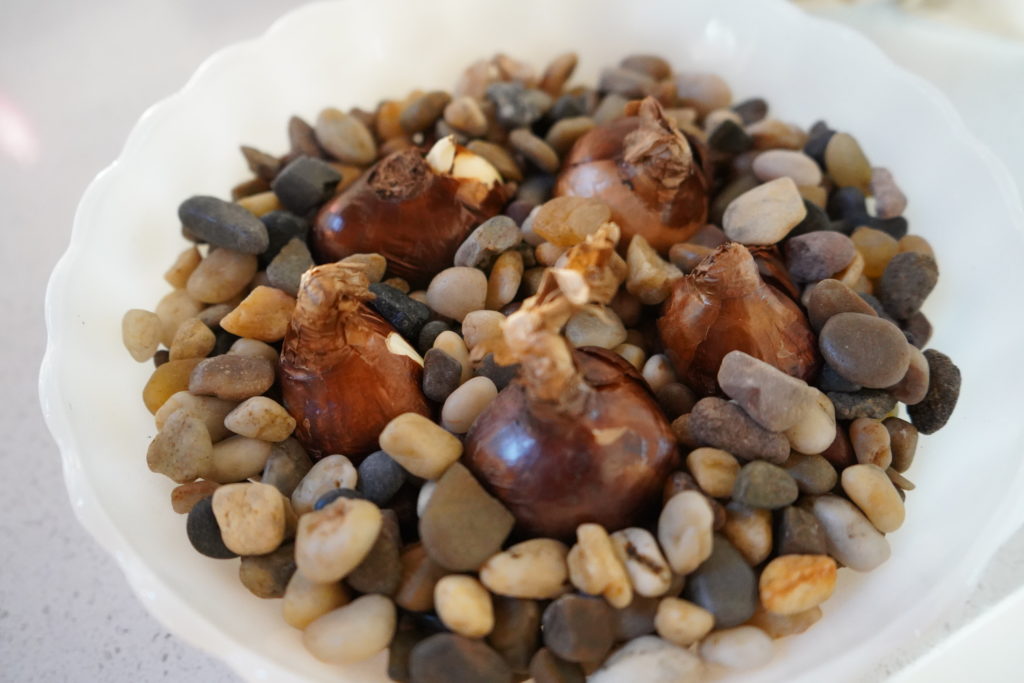 Fill with water just to the bottom of the bulb. Then set them in a cool area that does not get light for a couple of days to weeks until they start to sprout. These were already sprouting a small amount so I may not have to have them in a dark area for long. I'll keep you updated on how they turn out in a few weeks.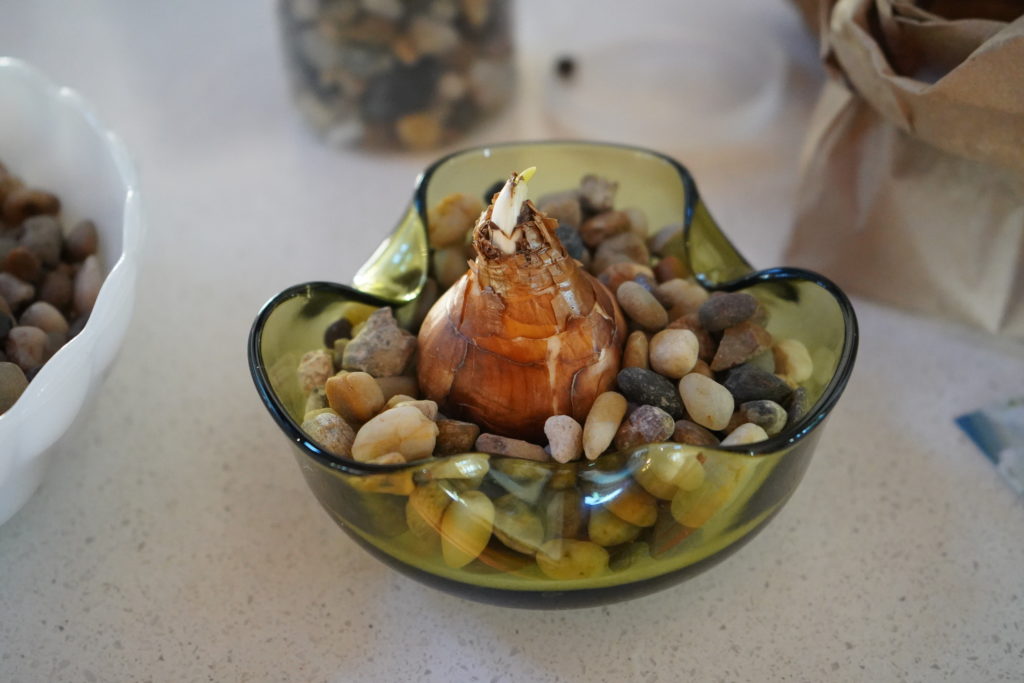 I used a bowl, candle holder and vase. Use your imagination and whatever you have lying around. The taller containers will actually do a better job holding the bulbs upright. The lower ones may need some support once they bloom and get top heavy. I plan to tie a ribbon around them to keep them upright.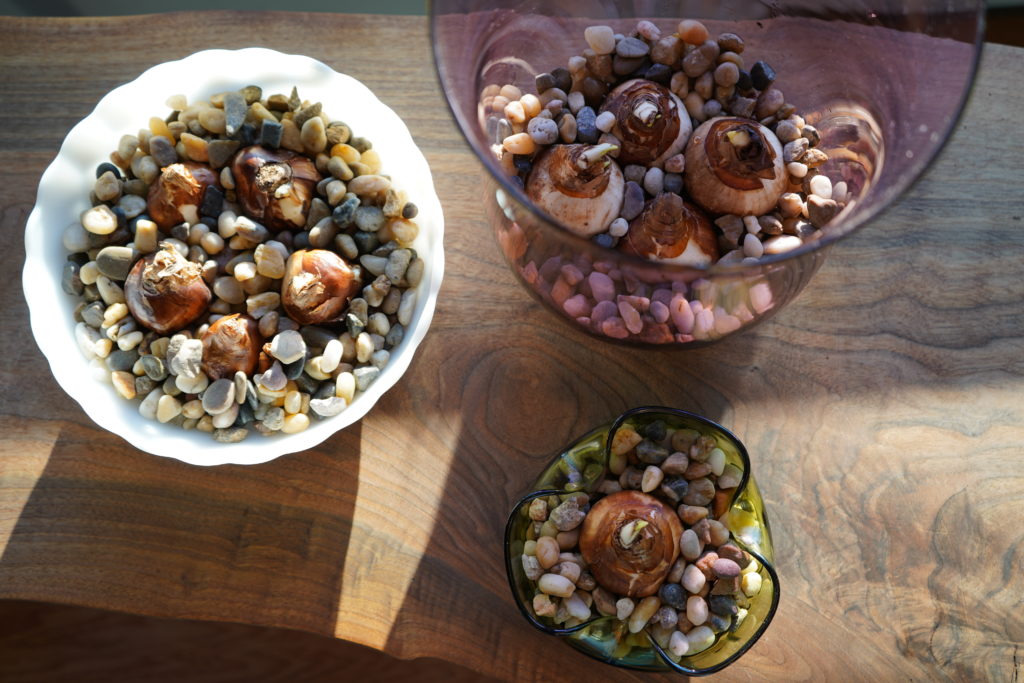 In a few weeks you will have beautiful blooms to brighten your day!
*Brandi