You may be wondering what it is like to work with me on your design project, so I thought it would be fun to walk you through some recent projects that I've been working on. By the way, Brand*Eye Home is one person (me!)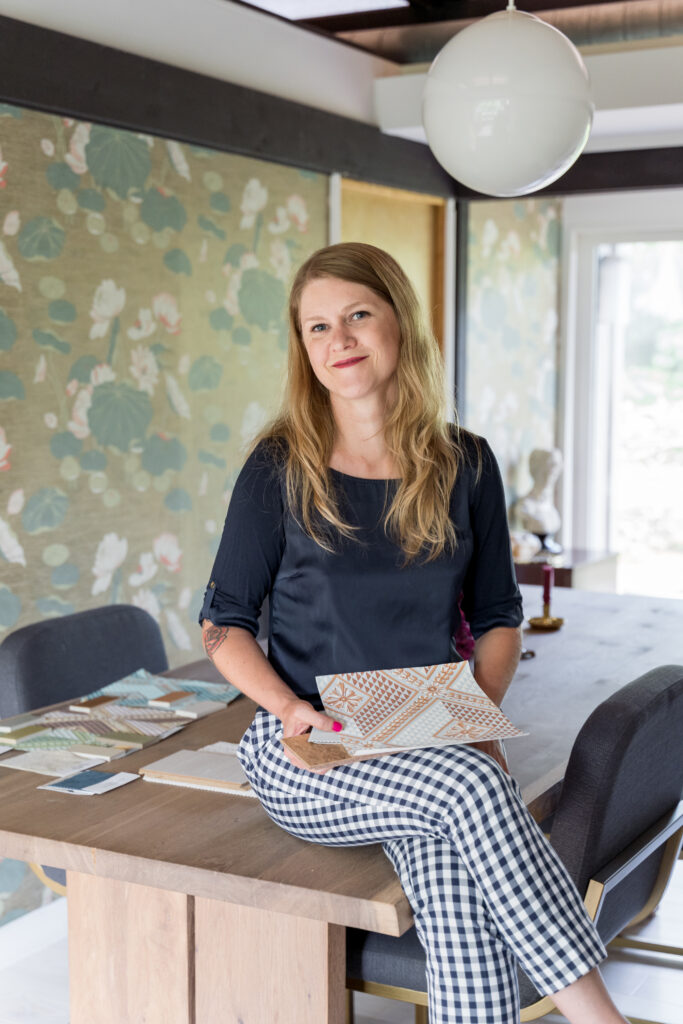 The advantage of working with me is that I can take on smaller projects that most interior designers would not be able to. I can work with pieces you already have and want to keep and can incorporate it into the design plan. Perhaps you have half of your room complete, but just need someone to help tie it all together and finish it. I can do that! Or maybe you have an entire room (or home) that needs a cohesive design plan; I can do that too!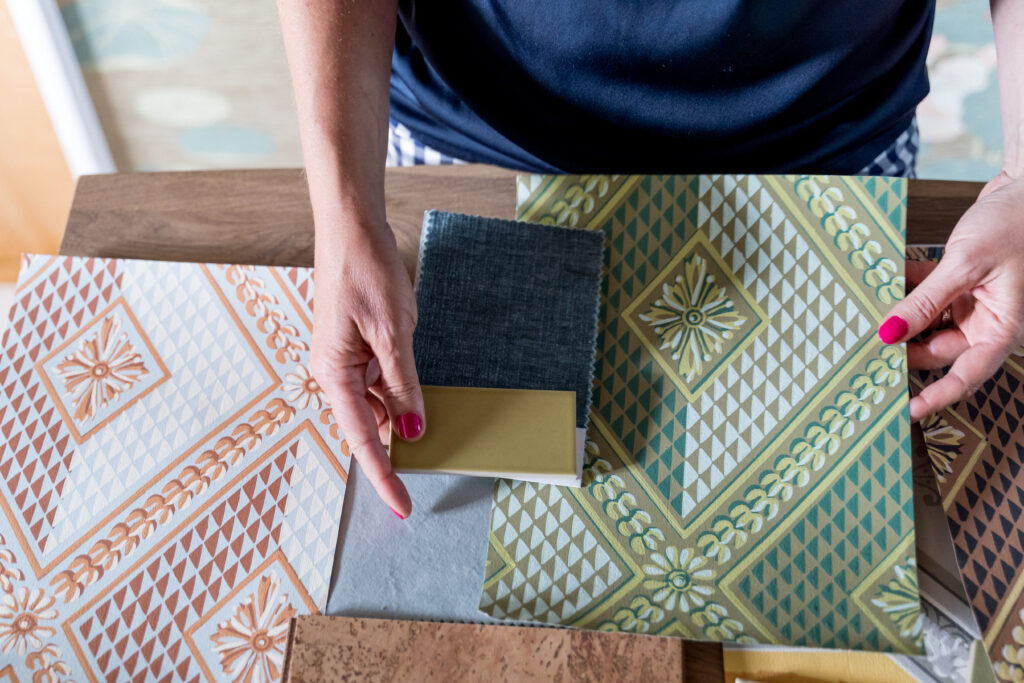 You can read details about my process on my page about it. Basically, I come up with a design plan that empowers you to pull the trigger to make the choices. I create a design plan and tweak it based on your feedback, then provide a purchase list so you can purchase items on your own. I also provide a room layout to show you where each piece will go. Plus if you're local, I can help to pull it all together with styling help on site once the pieces have arrived.
Here is the design plan for an entryway of a local Mid Century Modern entryway of this fab MCM home. It need new flooring and something to make it memorable. I sourced slate flooring, planters, and a local artist who could create a custom mobile.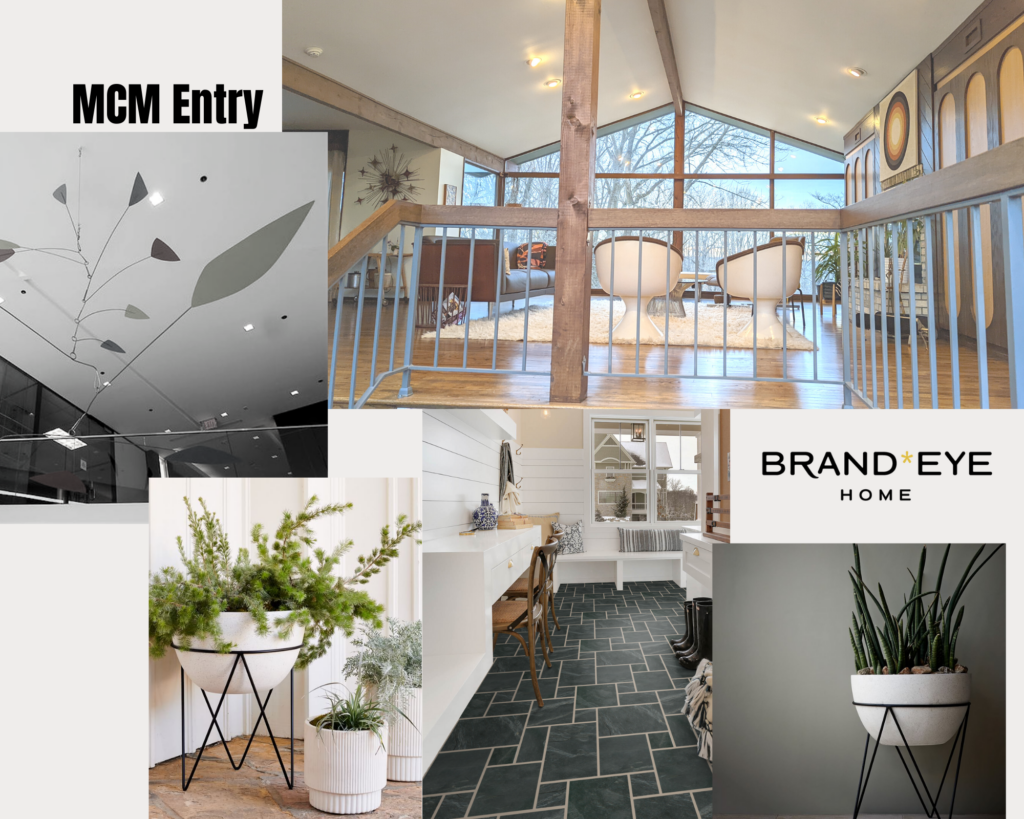 This is a super fun bedroom that is currently in process and waiting for everything to arrive. I can't wait to see it all come together! The wallpaper is my favorite feature and will be on the ceiling.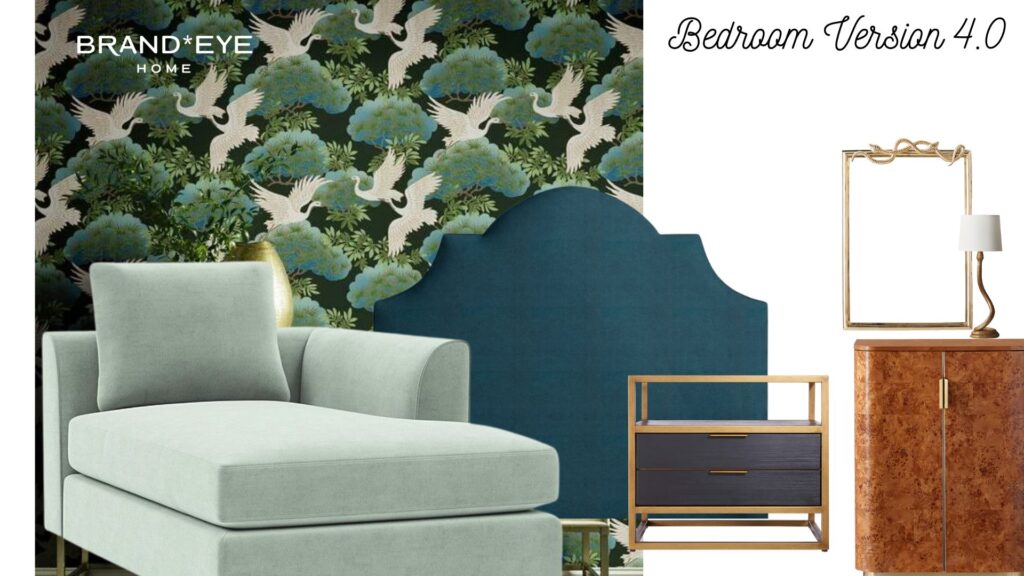 Smaller projects that I have done include choosing wallpaper and a lighting fixture for a dining room, providing multiple design options for miscellaneous items in a home that had the homeowner stumped: lounge chair for living room, window coverings for 3 bedrooms, entryway refresh, front door paint choices. If you have a small or large design dilemma I can solve it!
Here are photos of the dining room wallpaper and lighting choice.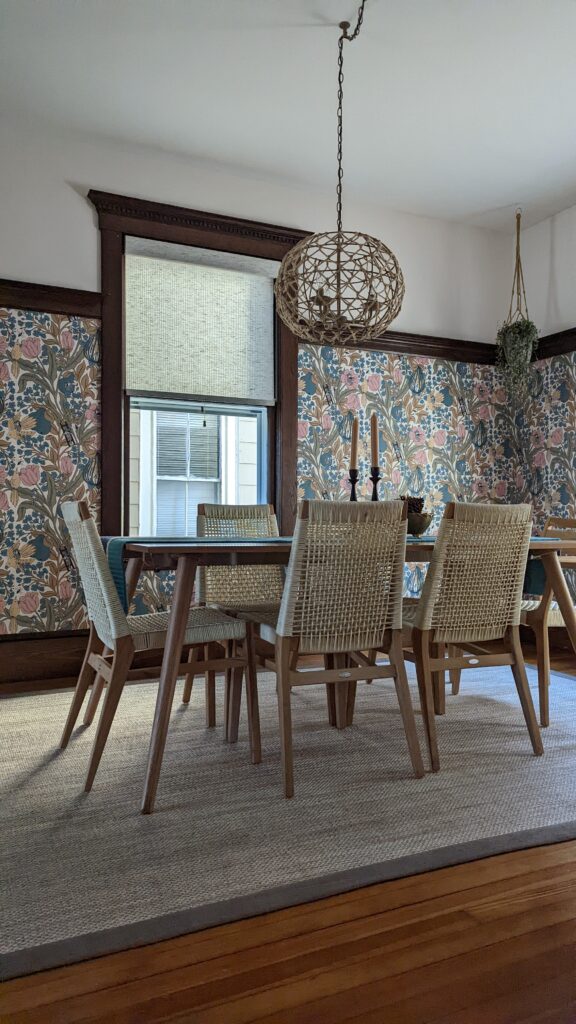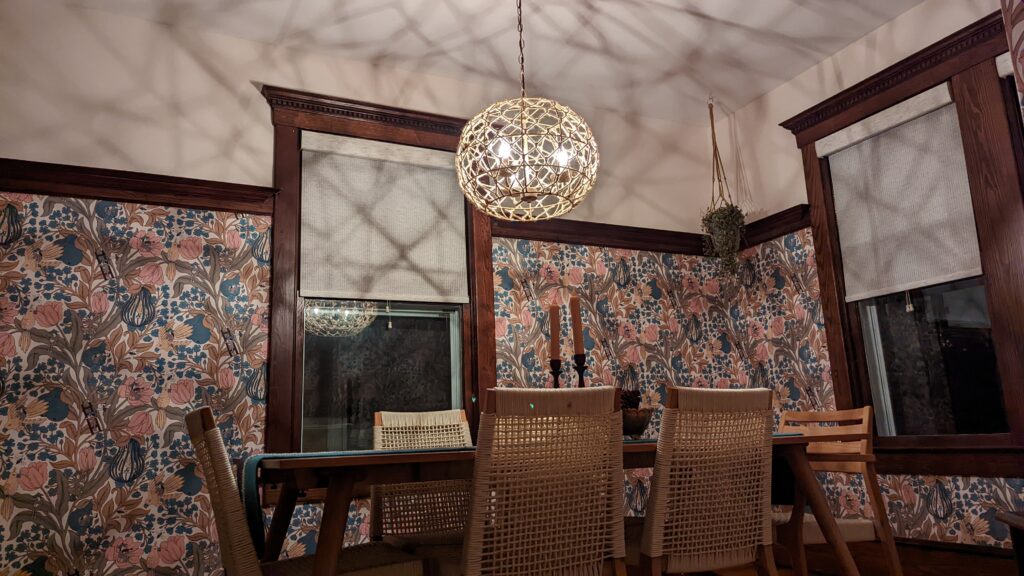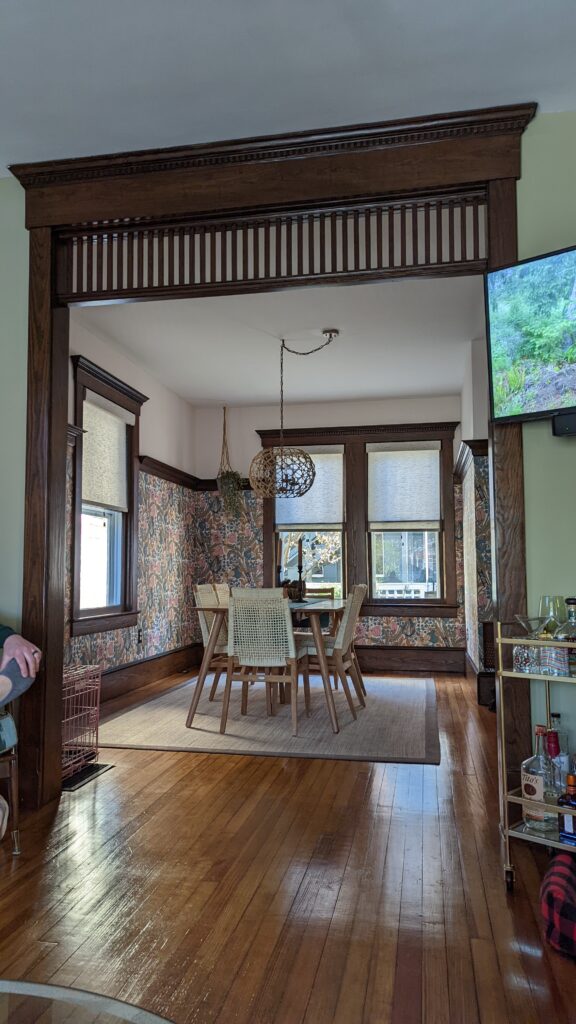 You can also check out my portfolio page for other past projects in my own home and others.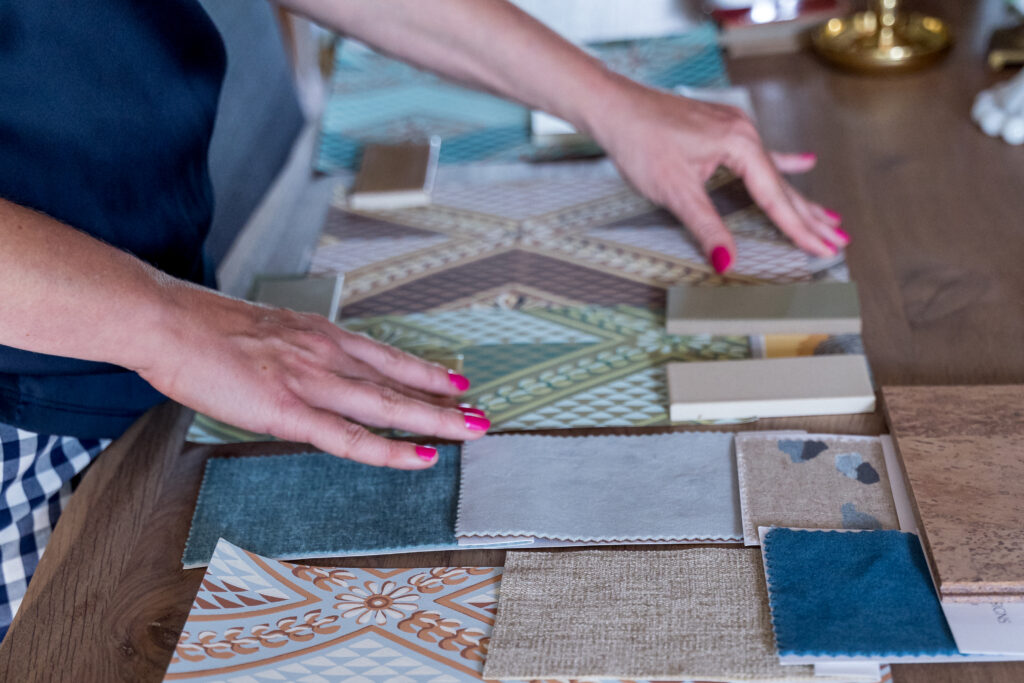 Reach out to me on my contact page and let's get started!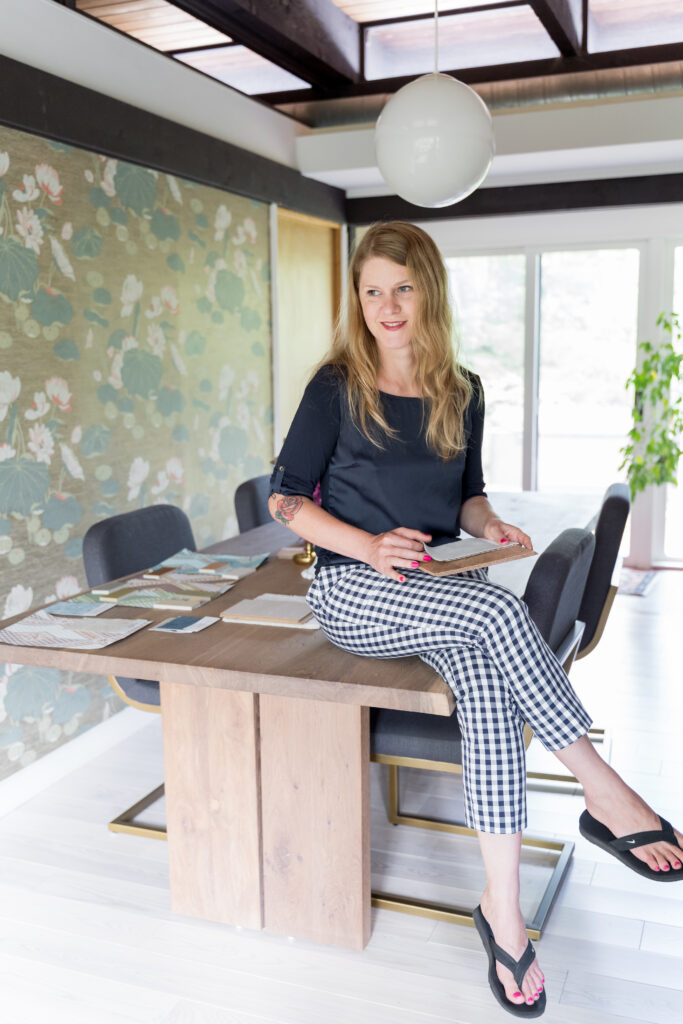 xo,
Brandi